Start it up! - Taller en Español, 22 de junio

Wednesday, June 22, 2016 from 1:30 PM to 4:30 PM (EDT)
Event Details
Intrapreneurship is an ATTITUDE, not a department. - Dawn Elizabeth
22 de junio 2016 1:30p.m.- 4:30p.m. -  (coffee break listo antes de comenzar a la 1:00p.m.)
Start it up! trae a la vida las destrezas y mentalidad de "design thinking y human centric problem solving" combinado con un a apreciación a la creatividad en los negocios. En este taller, los participantes comienzan desde zero con un reto, salen a la calle a entenderlo mejor, crear soluciones, prototipar y presentar al estilo Shark Tank. Todo en 3 horas.  
AUDIENCIA: Profesionales a todo nivel de los cuales se requieren sugerencias de ideas, soluciones o mejoras para promover y accelerar el crecimiento de la empresa.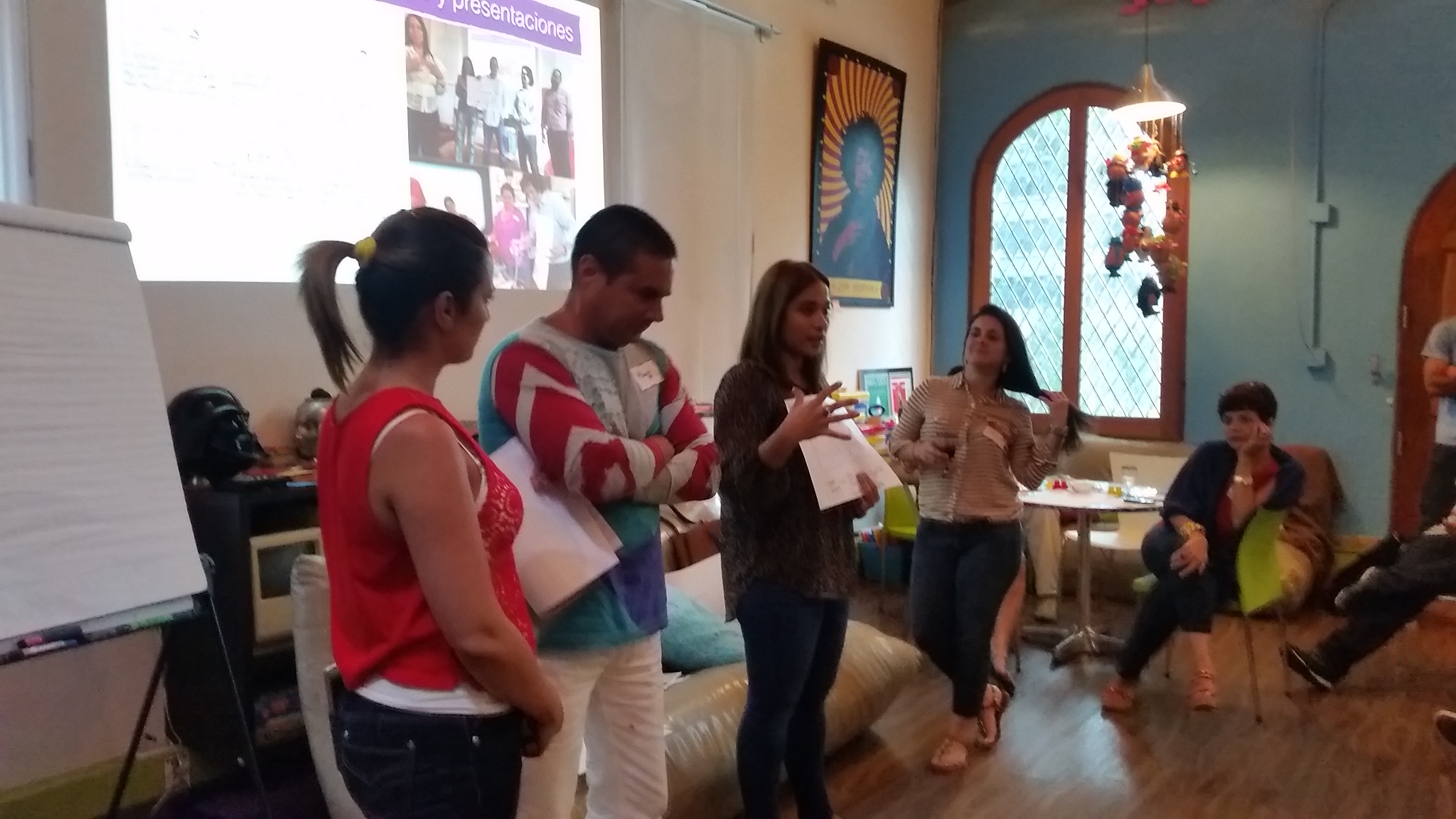 APRENDIZAJES:
Introducir las mentalidades claves de pensamiento en diseño
Entender la perspectiva de "customer centric"
Adquirir herramientas y técnicas para lograr innovaci´øn y resolver problemas en la empresa
Promover compartamiento empresarial en la organización "INTRApreneur"
Promover colaboración más allá de silos y departamentos
Que pasarla bien es buen negocio
El reto será un misterio. Dividiremos el grupo en equipos de trabajo los cuales comenarán por entender que las soluciones no están en el escritorio. Están en la calle. Saldrán a la calle a entender mejor el problema en lo que llamamos un "deep dive", también utlizarán la tecnología.
Luego de analizar todos los insights recogidos, escogerán un problema para resolver. Pasarán por un brainstorming, escogerán ideas para presentar via prototipos y refinar entre ellos mismos. Al final presentarán el producto final al grupo al estilo Sharktank.  
When & Where

SeriouslyCreative
#1509 Ponce de León Ave.
La Ciudadela/ Plaza Level Ste. 2
Santurce, Puerto Rico 00907
Puerto Rico

Wednesday, June 22, 2016 from 1:30 PM to 4:30 PM (EDT)
Add to my calendar
Organizer
We are an innovation, strategy, and experience design firm.
Our simple, dynamic, and structured approach to problem solving facilitates collaboration, pushing teams to find the bolder solutions they seek, faster.
[inisights, strategy & innovation / experience & service design / organizational change / employee engagement]