Description
You finally have an amazing idea for a business, but how exactly do you get started? LLC, S-corp, or C-corp? Will your business need a trademark or copyright? What will it cost to get started?
How can you best pitch your startup to an investor to spark their interest (and not bore them with too many details)?
You have an idea for a hot new app. What will it take to have it created?
These and many more questions will be answered. You will have the chance to create/refine your 'elevator pitch' and receive valuable feedback from the panel.
In addition you will learn:
• What it takes to be an entrepreneur. There are certain life and personality traits that someone must possess in order to be a successful entrepreneur.
• Proper entity selection and the types of documents required when starting out.
• Trademarks & Copyrights.
• Why IP Protection is important.
• Patent Law.
• Raising Capital. What that journey is like and what an entrepreneur can expect when dealing with investors.
• Pitfalls to avoid.
6:30-7:30 - Networking + local Craft Beer will be provided from the guys at Bayside Brewery! Bayside Brewery Bayside Ale is one of NYC's finest in house brewed beers. Known as their Sweet IPA, it gives an experience we like to refer to as Craftability, and can be enjoyed by everyone. Proudly sponsored by David Assif of Freedom Abstract. David started his career as a Mortgage Banker in 2001 and has always had an interest in the title industry. He made his transition into title sales in 2011 and joined Freedom Abstract as a Vice President of Business Development in 2014. David's mantra has always been and continues to be "value add." That being said, he works very closely with his clients to understand their needs and then fosters connections through introductions that result in business growth and long lasting professional relationships for all involved.
Our Panel: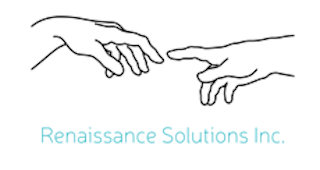 Steven Davis has worked with marketing, administrative, law, science, technology and business professionals of all ages as the Practice Director in global recruiting firms, and in his own recruiting agency, Renaissance Solutions, Inc. He has his own private Career Coaching Practice, is also a Coach for The Muse and is a Career Coach at JPMorgan Chase. He regularly presents workshops to financial professionals on topics including "How to Nail Your Elevator Pitch, Crash Course in Interviewing and Networking for Introverts," among other topics. As a recruiter, Steven is entrusted to submit qualified candidates to hiring managers which enables him to approach Coaching from the hiring managers' perspective. Steven's connection with each job seeker is designed to transfer knowledge, empower and create personalized road-maps to facilitate job offers by focusing on the best match between candidate skills, strengths and interests with job requirements and opportunities. Steven has 20+ years of industry experience as an impartial observer, sharing suggestions and coaching recommendations to strengthen interviewing skills, improve job search results and make a difference in career advancement.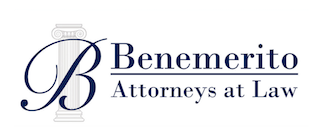 John Benemerito is the Founder and Managing Partner of Benemerito Attorneys at Law. Admitted to practice in New York and New Jersey, John represents small business owners and startups in the areas of Business and Securities Law.
John received his Bachelors Degree at John Jay College of Criminal Justice where he majored in Criminal Justice. Afterwards, he attended New York Law School where he focused his studies on Corporate and Securities Law.
John comes from a family of entrepreneurs. From as far back as he can remember he was always involved in his family's numerous businesses. At the age of fifteen, John entered into a new business venture with his father and managed to grow and maintain that business through high school, college and law school.
After law school, John decided that he wanted to help people like himself. He opened his own law practice and began working primarily with small business owners until he was introduced into the startup world. Ever since that time, John has worked with dozens of startups from all different backgrounds in helping them achieve their goals.
Having been an entrepreneur his entire life, John understands what it takes to create and maintain a successful business. He enjoys sitting down and working with his clients in figuring out each of their unique challenges.
Alejandra Gonzalez is one of the Founders and Managing Partners of Benemerito Attorneys at Law. Admitted to practice in New York, she represents small business owners and startups in the areas of Business and Securities Law. Alejandra has a Bachelors Degree in Communications from the University of Puerto Rico.
Ever since the firm opened, Alejandra has worked with dozens of startups and small business owners to help them establish and grow their companies. She loves being able to spend time with her clients and getting to know their businesses.
Kristin Grant is Of Counsel at Benemerito Attorneys at Law and the managing attorney at Grant Attorneys at Law PLLC. Admitted to practice in New York and before the United States Patent and Trademark Office, she represents individuals and companies in the areas of business and intellectual property law.
Kristin received her Bachelor of Science from Howard University, where she majored in Chemistry, and she received her Master's in Business Administration from the University of Wales. A graduate of New York Law School, she focused her law school education towards learning about issues in business and intellectual property law.
Previously, Kristin worked as a patent consultant at AltSchool, Inc. – a community of micro- schools using various technologies to streamline the learning and administrative processes. At AltSchool Kristin worked with several software engineering teams through various stages of the patent process. She provided opinions on the patentability of inventions, conducted prior art searches and drafted search reports, drafted and filed patent applications, and responded to office actions. Kristin gained valuable experience in intellectual property law and licensing while interning at Ladas & Parry LLP and working with The law firm of Spektor & Tsirkin P.C. Between these two intellectual property law firms, she was exposed to a wealth of legal issues in the areas of patent, trademark, trade secret and copyright law.
Kristin is a member of the New York Intellectual Property Law Association, the National Association of Patent Practitioners and she serves on the Board of Directors of the New York Law School Alumni Association.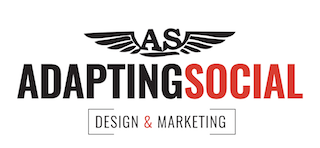 John A. Vagueiro
John A. Vagueiro (25) is a high energy tech entrepreneur most known for his Design & Marketing firm Adapting Social. Adapting Social services clients in over 15 states across the country through creative design and marketing. AS serves clients ranging from small business to Fortune 500 companies. John also has equities in 3 tech startups in the industries of Education, GEO tracking, and Law. He prides himself in building elite teams and helping entrepreneurs take their businesses to the next level.
Adapting Social
Adapting Social is a Creative Design and Marketing firm located on Broad Street in the heart of Red Bank, NJ. We partner with our clients to ensure their digital branding success by giving small businesses the unique opportunity to experience having their own marketing department without having to maintain one or pay the cost it would to have it all in house. Through stunning website design, social media management & strategy, effective digital marketing and eye-catching graphics, we give their business a professional and credible image that sets them apart from the rest and incorporate industry-specific trends that keep them ahead of the competition. Every one of our clients is an entrepreneur with their own unique story and we're very passionate about sharing those stories with their target markets!
Venue Sponsor: Jay Suites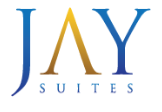 Jay Suites is a hub for New York City entrepreneurs looking to simply work better. They offer flexible, luxury office suites, virtual office plans and on-demand conference rooms, so that you can focus on your business and leave the rest to them. All Jay Suites offices are furnished, elegantly designed and come equipped with state-of-the-art technology, resources and support. In addition, members join a growing community with perks such as exclusive access to members-only meet ups. With locations throughout midtown and downtown New York City, they have crafted an all-inclusive office package so that you can project your companies expenses forward. Whether you're a lawyer, technology startup, or a fortune 500 company, you can bank with Jay Suites to thrive with customized office space solutions.