Multiple Dates
Start Investing: Multiple Income Streams & Building Wealth (GWB Stages 4-5)
Event Information
Refund policy
Contact the organizer to request a refund.
Eventbrite's fee is nonrefundable.
Join us to learn how to start investing wisely to create multiple income streams to build and sustain wealth.
About this event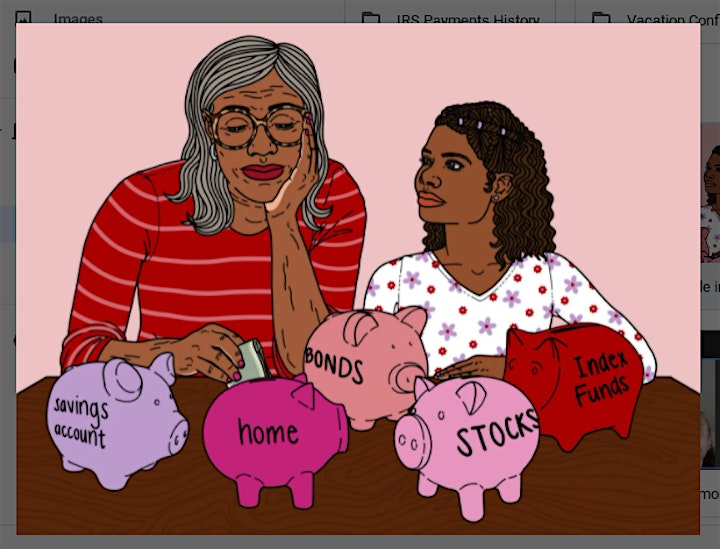 Hosted by First Ladies of Poverty Foundation, financial and investing/wealth building services partners and educational consultants
Topics Discussed:
Mindset Shift
Investing Myths
Investing Options
Stocks & Bonds
Index Funds
Account Interest Rates
IRAs and Other Accounts
Digital Currency
Mutual Funds
Taxes & Tax Strategies
Creating an Estate Plan & Assets
Record Keeping
The Coaches and Experts Leading The Classes
Shatoyia Jones: Award-winning entrepreneur, business development specialist and educational consultant
Ziare Miller: FLP Educational Consultant, credit repair financial coach, real estate wholsaler and marketing strategist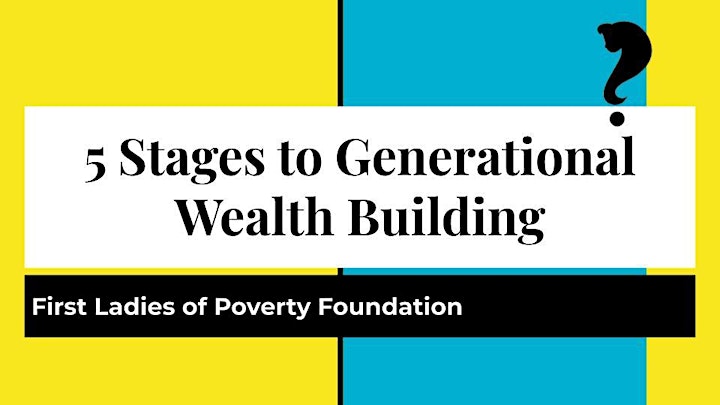 Location
Refund policy
Contact the organizer to request a refund.
Eventbrite's fee is nonrefundable.
Organizer of Start Investing: Multiple Income Streams & Building Wealth (GWB Stages 4-5)
GENERATIONAL POVERTY ENDS HERE.
A Community Center & Resource Hub Providing Award-Winning Entrepreneurship, Business & Investing Trade Programs For First Generation Wealth Builders
Are you the first (or one of the few) in your family to start building wealth or thinking about the process of building wealth?
First generation wealth builders (FGWBs) and second generation wealth builders (SGWBs) are terms popularized by our Founder and CEO Shatoyia Jones to describe individuals in two different circumstances of building wealth. First generation wealth builders are individuals who have no financial inheritance, no inherited assets and are the first in their family to start and continue the process to building generational wealth in their families. FGWBs are usually starting with a net worth of $0 or even less in some cases and/or are living a paycheck-to-paycheck lifestyle. They are looking to improve their financial situation and leave a legacy for their loved ones. SGWBs usually have some financial inheritance or some type of inherited assets but don't know how to manage, sustain or grow their inheritance and are looking to learn how to do so.
Relevant, accessible, and engaging, our weekly masterclasses include but are not limited: to all things financial literacy, planning and management, business and entrepreneurship, investing and wealth building, retirement and estate planning. Browse our curated list of premium masterclasses and jump-start your journey to generational wealth building today no matter what stage you are in--starting where you are with what you have.
Learn More: https://youtube.com/playlist?list=PL3XubfvOj6g3oyqZNJpF9ogaoEBk8rasU
The 5 Stages to Building Generational Wealth with Little to No Money: https://www.firstladiesofpovertyfoundation.org/watch/the-5-stages-to-building-generational-wealth-starting-with-little-to-no-money
Our Programs*
*online and offline programming available, updated every 3 months
Schedule a virtual appointment to speak with one of our representatives about starting or continuing your business and wealth building journey today!
For partners, sponsors or other business inquiries: firstladiesofpovertyfoundation@gmail.com