Actions and Detail Panel
Start at Warwick Valley Winery: Pasta Primo Vino 2017, SUNDAY ONLY
Sun, April 9, 2017, 10:00 AM – 5:00 PM EDT
Description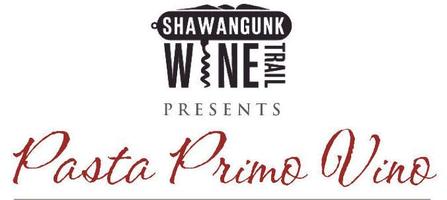 Celebrate SPRING by joining us for Pasta Primo Vino, a two-day event filled with delightful, delicious tastings of wine & pasta. You can purchase tickets for either the entire weekend or, if time is limited, a Sunday only ticket is available. Spring is the perfect time to set out on a self-guided tour of 15 of the Hudson Valley's finest wineries. This ticket allows the winemakers of the valley to introduce you to both old vintages and new releases just as the buds in the vineyards are beginning to burst with the promise of a new season.
A $130 value per person for only $25!
At your starting winery you will receive your souvenir wine glass to use at each of the wineries. You will enjoy a delicious pasta dish sample at each of the wineries you visit. The winemakers have chosen four wines for you to sample along with each pasta dish.
WE'RE SORRY, BUT TICKETS CAN NOT BE REFUNDED OR EXCHANGED FOR ANY REASON.
IMPORTANT INFORMATION: You must bring your PDF ticket and a valid photo ID to check-in at your starting winery, receive your tasting glass, and begin your tour. You will be required to show your ticket at each winery.
SUNDAY ONLY TICKET: You will be admitted to the wineries on Sunday, April 9, 2017 only.
WEATHER POLICY: This event is never canceled and all wineries will be open regardless of weather.
BUS POLICY: No buses larger than 10 passengers will be accepted.
GROUP POLICY: The Shawangunk Wine Trail will accept groups up to 10 for Shawangunk Wine Trail events. Groups larger than 10 will NOT be accepted.
Questions regarding the event, e-mail swtevents@gmail.com.
It is illegal to bring outside alcoholic beverages onto our properties. Any visitor who is Intoxicated or disorderly or who has brought an outside alcoholic beverage onto our properties will not be served, should not expect a refund, and may be asked to leave.