Description
If You're looking to Start An Online Business And Make Money Online, then this is the Workshop for you!
With Online Sales sky-rocketing year after year and Global E-Commerce expected to hit $4.5 Trillion Dollars by 2021, it's a no wonder individuals are looking for a piece of the online action and getting online.

But without the proper Digital Education many Online Businesses will struggle to be an Online Success.
We cut out the confusion and teach you Online Business in EASY STEPS with our Signature 5 STAR Voted Workshops. You will learn how to Start and Grow your Website Business in EASY to learn language so you can start Making Money Online successfully.

Whether you want to work from home and start an Online Shop, Blog or Website Business we have you covered so you can bring your Online Business idea to life. We also show you multiple ways to answer the question "how do I make money online fast online?" and help you better understand what it truly means to generate an income online, your best options, costs and how to do so quickly for setup and growth.
Of course we back it up with the best ways to GROW your Online Business for traffic and for sales!
We do this from our years of online education and our direct experience with our customers and years in digital.
Our Workshops are run by Online Business Australia's founder Maddy, who is an Online Marketing and Google Specialist and sought after Guest Speaker. So ofcourse we also teach you the world of GOOGLE!
Google is the number ONE visited website in the WORLD and in Australia and receives over a staggering 3.5+ BILLION searchers EVERY DAY. So why not be taught the best tips and tricks from Google and how to make Google love your Online Business!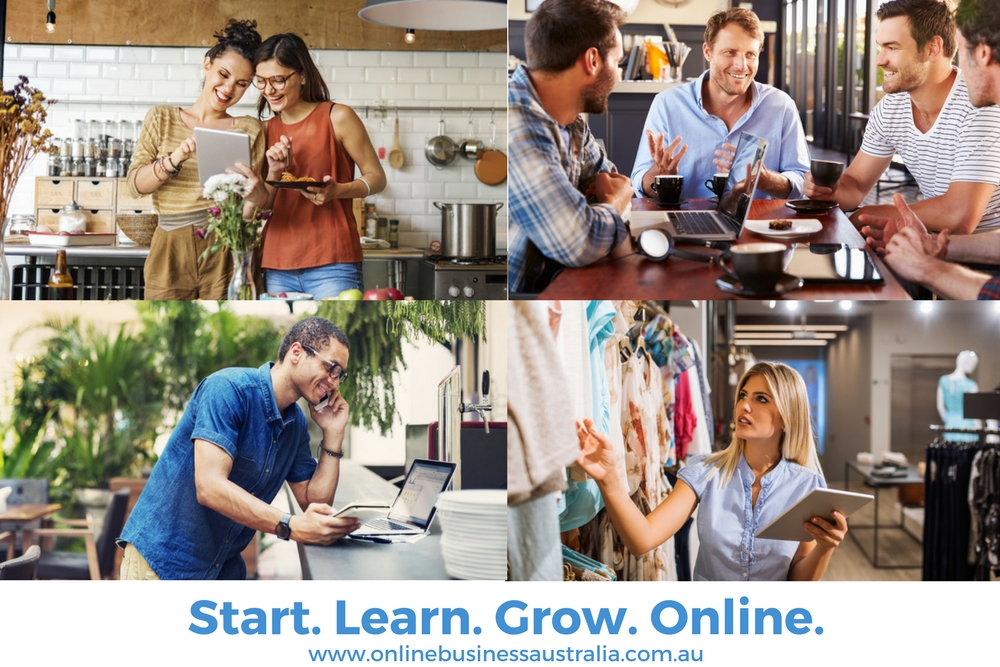 Did you know the Australian Online Retail Market was worth 24+ Billion Dollars in 2017 alone?
Online Business have never looked better! So if you have an Online Business idea or dream and you WANT success then you NEED to invest in a Digital Course and learn.
We cut out the mumbo jumbo and teach you what you need to know to save you mistakes later and we help support you by keeping you on track.

So get ready to learn and JOIN US in our Signature 5 STAR Rated Workshops where we offer you a relaxed, fun, and inspired environment and START YOUR ONLINE BUSINESS DREAM TODAY.
What Will I Learn in the Workshop?

Welcome to the internet & online business

The types of online business models available

How to make money on your website, Amazon, eBay, Etsy

How to validate your online business idea

Welcome to the world of Google

How to start and set up your online business

Delivering your website to online visitors

Grow your website traffic and online sales

Online Marketing resources to help you succeed

Our best Online Marketing tips to show you the money

Online Advertising to get website traffic

Social Media Marketing and Advertising

Starting an online business action plan

Online business education, support and resources

Questions and discussion
Our workshops are EASY TO FOLLOW and we walk you through how to do Online Business step-by-step from the beginning to the end.

Tickets are refundable only upto 7 days of event, or they are transferrable to another person- just email us. JOIN our FIVE STAR RATED WORKSHOPS today- Got questions? Just email us on hello@onlinebusinessaustralia.com.au