Starschema - Adatvizualizációs és Analitikai Nyílt Nap [Databoss]

Thursday, June 4, 2015 from 7:00 PM to 10:00 PM (CEST)
Event Details
A Starschema
Databoss nevű Adatvizualizációs és Analitikai Műhelyének
első nyílt rendezvénye.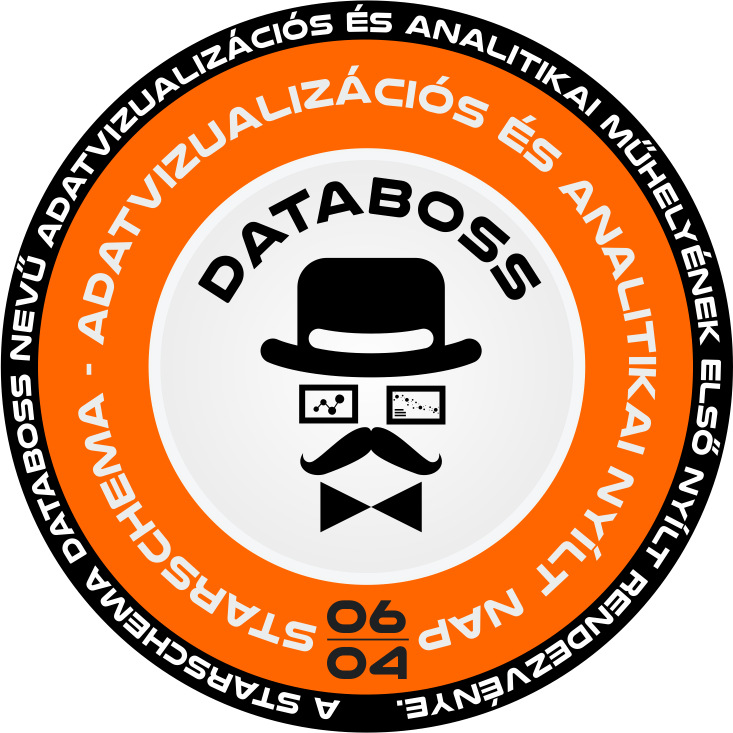 Régóta érkéznek hozzánk olvasói levelek, kérdések, téma ötletek blogunk írásai kapcsán. A legnépszerűbbekből csemegézünk június 4-én, csütörtökön a Starschema Panorama Halljában. Az üzleti elemzők, vezetők munkáját már évek óta segítik szakembereink, ám ezúttal igyekszünk minden adatzsoké számára könnyedén elsajátíthatóvá, megtanulhatóvá tenni azokat a tippeket, trükköket, melyek segítenek megérteni a történeteket az adatok mögött.
Fedezzük fel együtt adatainkban rejlő kincseket
2015. Június 4-én, Csütörtökön!
Data and love has no boundaries.
Let's celebrate this bond at the Temple of Data, while we discuss our relationship with stuff such as:
- Data visualization best practices & the new features, benefits of Tableau 9.0 
• Drag and Drop Analytics, 
• New Data Connection Options (Pivot, Split, Data Interpreter), 
• Level of Detail calculations, New Calculation Editor & Ad Hoc Calculations 
• Regular Expressions 
• Fun and Useful Enhancements (color picker, thumbnail preview, map search, new selection options) 
and much more! 
presented by: Ivett Kovács (The Amazon of DataViz,Starschema)
- How to cover 70% of the core business decision metrics w/ data mining using Mars-regression and decision tree (Alteryx, R, Tableau). Jawdropping but still scientific journey into granular spatial analytics, customer segmentation, blending multiple data sources and prediction algorythms. 
presented by: Gábor Boros, Miklós Molnár (Solution Architect/Data Scientist, Starschema)
- Real-time Data Warehousing on steroids. 
Compelling case study on real time monitoring and event classification using Apache Kafka and Storm. We take machine generated data as the source, process the data with basic transformations, aggregation and some magical machine learning algos. For the end points, this time we'll use InfluxDB (time series data) and GemfireXD to aggregate and alert. 
presented by: Tamás Földi (The Databoss, Starschema)
- Connecting directly to SAP ERP (and the underlying black box beneath) with Tableau. The easiest and fastest ways to conquer your SAP data using data virtualization and special connectors. Self-service data analytics and visualization with SAP ECC data without the compliance issues. 
presented by: Péter Csillag (VirtDB, Starschema)
REGISTER EARLY TO RECEIVE DATA SWAG! 
Be there or be []!
FAQs
Where can I contact the organizer with any questions?
databoss@starschema.net
http://tableau.starschema.net
http://coffee.starschema.net
Have questions about Starschema - Adatvizualizációs és Analitikai Nyílt Nap [Databoss]?
Contact Starschema Ltd
When & Where

Váci út 99

1139 Budapest
Hungary


Thursday, June 4, 2015 from 7:00 PM to 10:00 PM (CEST)
Add to my calendar
Organizer
A Starschema egy Magyarországon alapított innovátor, üzleti intelligencia partner, mely piacvezető a naprakész big data, illetve adattárház megoldások szállításában. Büszkék ügyfél-centrikusságukra, csakúgy, mint a sok sikersztorira, melyek során az adatokból jelentős üzleti értéket teremtettek.
Legyen szó kevés, vagy sok adatról, mindig megtalálják a leghatékonyabb, leginkább megtérülő megoldást.