Stars & Stripes Capital Ready Program for Small Businesses

Thursday, August 22, 2019 from 11:00 AM to 12:00 PM (EDT)
Event Details
RSVP for IVMF's next VetNet webinar on Stars & Stripes Capital Ready Program for Small Businesses with Thomas and Aristotle Montgomery.  
Stars & Stripes Business Financial Literacy, a 501(c)(3) non-profit that is an active member of the Money Smart Alliance developed by the FDIC and promoted by the SBA.
A crucial focus of Stars & Stripes is to collaborate with other non-profits, organizations, and key influencers to reach a broader audience. Through such collaborations, Aristotle and his team frequently educate on a number of practical and needed "business financial literacy" topics including his flagship workshop appropriately labeled as Access To Capital which addresses key concepts including:
Recognition that there are many different sources of capital and each entrepreneur must first identify the right source based upon their mitigating circumstances.

An understanding that once a source of capital is selected, the focus must become meeting the specific underwriting criteria for approval.
Through a grant received by Stars & Stripes, the non-profit creates a free Capital Acquisition Plan (CAP) for any qualified small business owner looking for professional guidance in accessing funding to start or grow a business.
Thursday, August 22 - 11 a.m. EST
Thomas J. Montgomery | Professor, Small Business Mgt. & Entreprenurship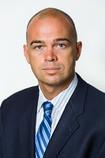 Aristotle T. Montgomery | Co-Founder of Stars & Stripes Business Financial Literacy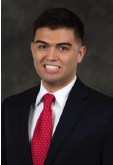 Syracuse University's Institute for Veterans and Military Families (IVMF) delivers no-cost career training and entrepreneurship programs across the US and globally. And we help ease the transition after service back into communities for service members, veterans, and their families, as well as prepare them for successful careers and business ownership. We've supported over 100,000 to date. It's our mission to support theirs. 

_________________________________________________________________________________________________________
Please note, VetNet webinar sessions are held on YouTube, and you must have an account to participate in the chat feature. Google accounts work across all Google platforms including Gmail, Google+, and YouTube. If you have any questions, please email us at ivmfalumni@syr.edu. 
We would like all viewers to know that the live broadcasts will not be closed captioned.  Recorded sessions will be edited as soon as possible once archived and will be made fully accessible for future viewing.  We apologize for any inconvenience this may cause to those who are unable to participate in the live broadcasts.
When & Where

Live, Interactive Webinar




Thursday, August 22, 2019 from 11:00 AM to 12:00 PM (EDT)
Add to my calendar
Organizer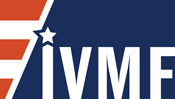 Institute for Veterans and Military Families