As darkness falls over the Schoodic Peninsula, the Milky Way arches across the sky from horizon to horizon. Suspended within its pale glow
About this event
As darkness falls over the Schoodic Peninsula, the Milky Way arches across the sky from horizon to horizon.  Suspended within its pale glow are late summer's most prominent constellations.  
Guided by astronomy volunteer Richard Luecke, take a tour along this river of starlight, through Perseus and Cassiopeia in the northeast, to Cygnus the Swan hovering overhead, and down through Aquila, Zeus's pet eagle.  Each has a story to tell.
The journey will end in the constellation Sagittarius, which marks the heart of the Milky Way Galaxy-our island home in the cosmos.  It glistens with star clusters and glowing clouds of interstellar gas, visible in Schoodic's dark sky.  Saturn and Jupiter hover brightly over the Southern horizon;  meteors flash across the sky.
This event, appropriate for ages 10 and up, features a 50-minute image enhanced presentation and a 30-minute outdoor laser tour (weather permitting).  Bring binoculars, and dress warm.
FAQs
What are my transportation/parking options for getting to and from the event?
There is some parking at the building in which the event is held and also several large lots on campus.  You will find walking paths with lighting but do suggest bringing along a flashlight, headlamp or use the flashlight on your cell phone.  Lighting is low so as not to interfere with the night sky! 
How can I contact the organizer with any questions?
Please direct any questions to mpinkham@schoodicinstitute.org or call (207) 288-1356
What's the refund policy?
As space is limited, we are unable to offer refunds to this event.  If you are unable to attend, you may assign your ticket to someone else or request it to become a donation to Schoodic Institute at Acadia National Park.  Please note, if reassigning your ticket, contact Michelle at (207) 288-1356 to provide the name of participant.
Is my registration fee or ticket transferrable?
You may transfer your ticket to someone else if unable to attend. Please contact us to let us know the name of the participant replacing you.
Where can I find the latest COVID-19 updates?https://www.maine.gov/covid19/moving-maine-forward
We encourage you to check this link prior to your event. All participants must wear a facial mask that covers nose and mouth during all activities, especially when social distancing is not possible. Changes to the status of COVID-19 precautions are monitored closely by Schoodic Institute and are subject to the guidance of the Maine CDC (and U.S. CDC).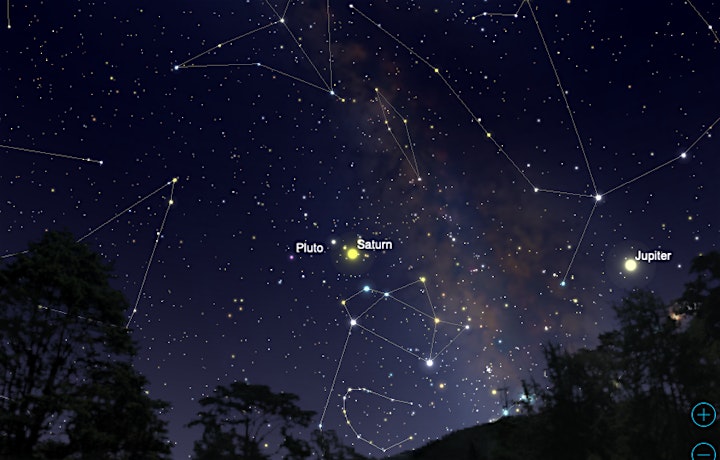 Organizer of Stars Over Schoodic