Stars of Paso Robles Vintner Registration

Thursday, March 21, 2013 from 2:00 PM to 9:30 PM (PDT)
Event Details
STARS of Paso Robles at California Wines
Thursday, March 21st at Takami Restaurant/Elevate Lounge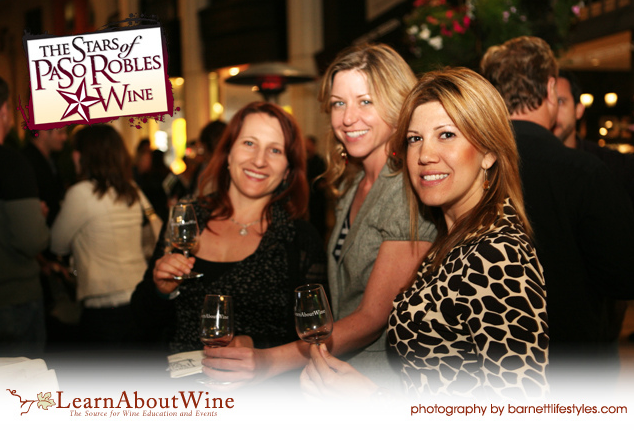 Featuring DJ Richard Blade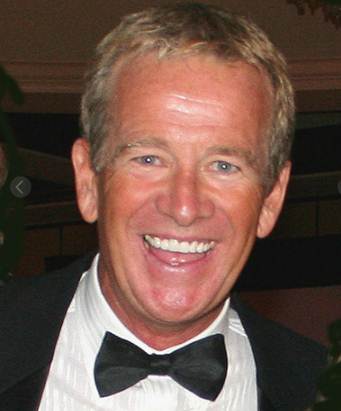 Registration - $295
2013 Confirmed Participants:
Hope Family - Paso Robles
Shai - Santa Barbara
Adelaida - Paso Robles

L'Aventure - Paso Robles

Dubost - Paso Robles

Robert Murray - Paso Robles

Pipestone - Paso Robles

Kiamie - Paso Robles

Edmond August - Paso Robles

Le Vigne - Paso Robles

Sculpterra - Paso Robles

D'Anbino - Paso Robles

Knight's Bridge - Sonoma

Hammersky - Paso Robles
Rocca - Napa Valley

Frank Family - Napa Valley
Calcareous - Paso Robles
Hoyt Family - Paso Robles & Malibu
Zaca Mesa - Santa Barbara
Stanger - Paso Robles
Tudor - Santa Lucia
Tercero - Santa Barbara
Eden Canyon - Paso Robles
Turiya - Santa Barbara
Cakebread - Napa Valley
Snowden - Napa Valley
Peju - Napa Valley
Veedercrest - Napa Valley

and more....

Since 1995, LearnAboutWine.com has grown to become a trusted source for quality trade and consumer events in Southern California.  The STARS concept was built to be an efficient; quality oriented marketing focus for top quality brands. We use the best locations, invite only wine buyers and key press, and host an intimate consumer event that is oriented towards wine sales. 2013 will only focus on  the critical and established LA market.  
We invite relevant press and trade accounts to attend an effective trade tasting, and market and promote a successful consumer event with a charity benefactor (not a charity tasting – but a wine marketing event that benefits a charity).   The events will benefit T.J. Martell Foundation - Leukemia, Cancer and AIDS Research.

STARS FACTS:
This is not a charity event that attracts random consumers.

This is a quality wine marketing showcase with a charity benefactor.

We have worked for 16 years to build relationships with over 40,000 consumers.

We invite and discuss our tastings with over 3,000 trade accounts – one at a time.
A limited set of approximately 40 selected vintners will share and benefit from this marketing effort. We invite winery executive, owner, and/or winemaker to be present and encourage you to have your area broker, distributor or representatives in attendance as well.
PRESS and VIP SOMMELIER PANEL LUNCH 12:00-2:00pm: Limited to 4 wineries – we invite a select group of PRESS and VIP ACCOUNTS/Sommelier to enjoy a sit down tasting experience and information session.  THE PRESS PANEL has delivered amazing results for its participants, and press alike – top names in journalism are invited to learn about your wine brand and to meet your brands winemaker or owner.   The additional fee of $300 covers lunch and all the coordination activities.  This is optional but limited to the first 6 respondents. (send an e-mail to ian@learnaboutwine.com for a request to attend to the lunch.)  Each winery will showcase one wine with lunch.
Trade Event from 2:00-5:00pm: LearnAboutWine will produce a highly effective trade event. Invitations will go to the top profiled restaurants, key hand-selling retailers, and invite only press. Our trade/media invite process is highly organized. Our efforts include the use of various media resources; including an extensive list of established contacts and the hard work of staying current with new accounts, buyers, and important cutting-edge points of distribution. A dedicated public relations firm invites only targeted accounts and works to expose this quality event to the world of magazines, TV, radio and blogosphere.
Consumer Event from 6:00-10:00pm: We are thrilled to once again fully produce a high-end, educationally focused consumer event, reaching out with marketing and PR to our 40,000 consumer database. This will be a significant effort and offers the consumers a great value, selling tickets for approximately $100 per person.
Reasons to participate:
Educate Southern California on the wineries of Paso Robles.


Efficiency – we bring top trade and consumer audiences to you… and you receive contact data post event

Prestigious location and association – we invite the top producers to participate

Wine Audience – we work hard to procure a great wine audience – wine buyers!

Press coverage – magazine partners and possible TV placement of the event

Social Media – we are leaders inside the social media space.

Top Trade Accounts – saving time and money in an efficient spend of energy

Benefit charity –  your auction item valued at 100.00 or more goes directly to  TJ Martell Foundation – Benefiting CHILDREN'S HOSPITAL LOS ANGELES Research efforts towards defeating Children's Cancer   –www.tjmartellfoundation.org
If you need us to pour for you, please plan to send the wine two weeks in advance and notify ian@learnaboutwine.com so we that can properly staff your table.
When & Where

Takami/Elevate Lounge
811 Wilshire Boulevard
#2100
Los Angeles, CA 90017


Thursday, March 21, 2013 from 2:00 PM to 9:30 PM (PDT)
Add to my calendar
Stars of Paso Robles Vintner Registration