Description
WEDNESDAY | MARCH 13, 2019
TRADE TASTING: 11AM - 3PM

IN:
5-STAR & 5-DIAMOND: THE PENINSULA BEVERLY HILLS
________________________
Sponsored by The Napa Valley Vintners!
The spirit of this tasting is to promote the best of Napa Valley wine to the greater Los Angeles and Southern California marketplace. Taste alongside 30-40 of the Napa Valley's finest wineries! All grape varietals will be showcased; from Bubbles to Sauvignon Blanc, Chardonnay and red wines such as: Merlot, Cabernet, Petite Verdot, Zinfandel, Meritage Blends and Rhone varietals such as Syrah and Grenache. Napa provides not only some of the best California offers, but also some of the greatest diversity!
SCHEDULE
Approved Trade Only Tasting 11AM-3PM
Please RSVP in Advance
Registration closes at 12 PM on Monday, March 12th.
You may still register at the door with a valid business card.
Inquiries: tlc@winela.com
Benefits of Advanced Registration:
• Quicker check-in
• Discounted parking
Consumer Tasting 6PM-9PM
Consumers pay over $100 to attend - you are invited to join us for FREE from 11am to 3pm.
Please get your wine experts, buyers, and top sales people involved!
All trade associated with a wine buying account, any importer, any distributor, any licensed wine broker is welcome. If you believe you deserve a complimentary ticket, we encourage you to fill out the registration and we will either confirm your request or issue a response. PRESS must be approved by our PR agency and may be offered tickets to the consumer experience.
________________________
WHY ATTEND?
• The best in the business will be there
• Discover new brands and special offers from the wineries
• Improve your wine program
• Make your wine list unique and more profitable
• Remain updated on new trends, new brands, and new information
________________________
Silent auction 100% benefits 501C3 The TJ Martell Foundation - we have raised over $500,000 and continue to support funding children's cancer research at Children's Hospital Los Angeles.
PARTICIPATING WINERIES (SO FAR)...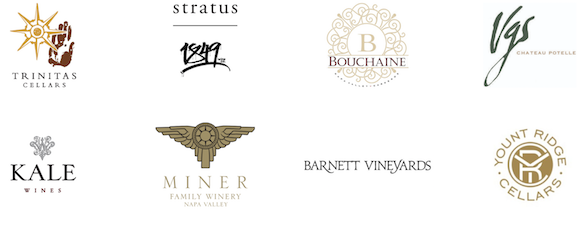 About wineLA
wineLA is about enhancing the wine culture of Los Angeles. To do so, wine must be in rhythm with fashion, music, food and other beverages. It must take advantage of the geography, the architecture and the centers of interest. Los Angeles is a giant playground with an amazing array of venues, spaces, wine bars, restaurants, beaches, roof tops, gardens, and magical views. We want to be a part of the LA lifestyle, the wine lifestyle, and celebrate the people, the place and the passion.
wineLA hosts significant events, occasional classes, and tastings of merit. This is phase two of what we started 20 years ago at LearnAboutWine.com - America's first wine education website and first in wine event creation.