| | |
| --- | --- |
| Stars of Cabernet 2013 Vintner | |
Event Details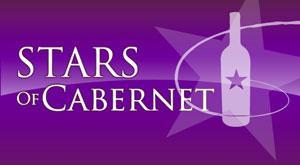 VINTNER REGISTRATION 2013 
November 13th, 2013
The Peninsula Beverly Hills
9882 S Santa Monica Blvd Beverly Hills, CA 90212


Advanced Registration $799
Since 1995, LearnAboutWine.com has grown to become the most trusted source for quality trade and consumer events in Southern California.  
The STARS concept was built to be an efficient; quality oriented marketing focus for top quality brands. We use the best locations, invite only wine buyers and key press, and host an intimate consumer event that is oriented towards wine sales. 
The Annual STARS of CAB will be a showcase of both well-known high tier producers and exciting new top quality brands. We invite relevant press and trade accounts to attend an effective trade tasting, and market and promote a successful consumer event with a charity benefactor (not a charity tasting – but a wine marketing event that benefits a charity).   The events will benefit T.J. Martell Foundation - Leukemia, Cancer and AIDS Research.
Jean Hoefliger was born and raised in Switzerland.  His initial experience took him from Switzerland to Bordeaux, and South Africa, making wine at the esteemed estates of Chateau Lynch-Bages, Chateau Carbonnieux, and Meerlust.  
Aaron Pott studied oenology at University of California, Davis. While studying at UCD, Pott explored all aspects of the theory of winemaking while working part-time in the research laboratory at Robert Mondavi Winery. Click here to read more
Named one of Food and Wine Magazine's Winemakers of the Year 2012 Read article here.  

 
Read Aaron's personal bio on the Pott Wine website here.


2013 Confirmed Participants:
Ackerman
Somerston
Round Pond

ZD Wines
Louis Martini
Truchard
Joseph Phelps
Mt Brave
Anakota
Rombauer
Signorello
Lail
Snowden
Hall
Tournesol
Steltzner
St. Supéry

Knights Bridge
Cain
Frank Family
Kelleher
Heitz
Peju
Duckhorn
Laurel Glen
Silver Trident
Blackbird
Gentleman Farmer
Chappellet
Tierra Roja
Rocca
Rosenthal
Veedercrest
Alpha Omega
Pott
Tanner DaFoe
Wente
Steven Kent
Alexander Valley Vineyards
Hawk and Horse
Robert Oatley
Grgich Hills
Bacio Divino
Greyscale
Silverado
Heritage Link Brands
Collier Falls
J. Davies Estate
STARS FACTS:
This is not a charity event that attracts random consumers.

This is a quality wine marketing showcase with a charity benefactor.

We have worked for 15 years to build relationships with over 40,000 consumers.

We invite and discuss our tastings with over 3,400 trade accounts – one at a time.

Quality database of On and Off Premise accounts (Key Focus)

We now charge non-buyers to attend our trade tastings.

We are working to improve the trade tasting experience and offering a low cost fee to non-buyers assists us in this process. 

The fee is designed to separate BUYERS from non-buyers, not to allow for more profit. These events target buyers. Buyers want a better experience and enjoy being in a room of buyers, not random trade. 

Brokers and distributors will be invited to help improve your distribution.

Distributor reps are not complimentary – only invited management.

Our events are limited in size and focus on top quality trade accounts and consumer audiences. 
A limited set of approximately 40 selected vintners will share and benefit from this marketing effort. We invite winery executive, owner, and/or winemaker to be present and encourage you to have your area broker, distributor or representatives in attendance as well.
Trade Event from 2:00-5:00pm: LearnAboutWine will produce a highly effective trade event. Invitations will go to the top profiled restaurants, key hand-selling retailers, and invite only press. Our trade/media invite process is highly organized. Our efforts include the use of various media resources; including an extensive list of established contacts and the hard work of staying current with new accounts, buyers, and important cutting-edge points of distribution. A dedicated public relations firm invites only targeted accounts and works to expose this quality event to the world of magazines, TV, radio and blogosphere.
Consumer Event from 7:00-9:30pm: We are thrilled to once again fully produce a high-end, educationally focused consumer event, reaching out with marketing and PR to our 40,000 consumer database. This will be a significant effort and offers the consumers a great value, selling tickets for $100-150 per person.
Reasons to participate:
Educate Southern California on your brand

Efficiency – we bring top trade and consumer audiences to you.

Prestigious location and association – we invite the top producers to participate

Wine Audience – we work hard to procure a great wine audience – wine buyers!

Press coverage – magazine partners and possible TV placement of the event

Social Media – we are leaders inside the social media space.

Top Trade Accounts – How much would you spend to see 150 accounts a day?  How long would that take?   Can you get those appointments made?  
Maison 140 has extended rates below $200 for Los Angeles event, rooms are on reserve under the group block name: LearnAboutWine. Maison 140 is directly across the street from the Peninsula. Please contact Doreen Mills for reservations. Tel: 310-281-4004


Cooperative Agreement
It is our goal at LearnAboutWine to produce high quality, well-engineered, efficient and effective events. We hold our standards and values very high in order to give everyone involved the best opportunity to succeed. Please take this to heart, as we do, and assist us in marketing this event, your brands, and WINE! Please come ready to teach each client about your brand and have them walk away with a taste of your great product. 
We ask that no winery arrive late or leave the event early for any reason – we will make sure the event is well attended and ask for your support.
Please add this event to your website, Facebook page, blog, and other social networking avenues. Twitter if you tweet!
FIND US AND FOLLOW US @ LEARNABOUTWINE
Please alert your broker, distributor, and sales team about the Trade Tasting from 2pm-5pm. They are of great assistance in getting your supporters and buyers in the house to see you!
Please let your mailing lists, web clients, and tasting room guests know about the evening Consumer Tasting.
Please be aware of hosting competing events in the same market during the same period of time.
Thank you in advance for your efforts!
Praise for STARS Events! 
"I know what it takes to make an event look smooth as silk to the outside world, and you all did an amazing job! From the lunch right through to the always dreaded/questionable consumer tasting,  you pulled together a truly valuable platform for us to introduce our wine.  Thank you and I look forward to future events. " 
Ursula Hermacinski, (Formerly with Screaming Eagle) 
"I can't think of a more appropriately named team. Everything that Learn About Wine does is educational. Even to the most wine knowledgeable (included the most jaded professional wine buyer or wine collector) there is always something new and interesting – a discovery around every corner."
- Michael L. Updegraff, Updegraff Marketing – Consultant to the wine industry
"I just wanted to let you know I really enjoyed the tasting last night. I attend a lot of tastings, and you should know that you guys did a first class job all the way across the board."
- Mike Campbell, Hospitality & Events Coordinator, Pride Mountain Vineyards

(To see more photos from last year STARS of CAB Events: CLICK HERE)
Where

The Peninsula Beverly Hills
9882 S Santa Monica Blvd
Beverly Hills, CA 90212