STARS of Cabernet 2013 Trade Enrollment

Wednesday, November 13, 2013 from 2:00 PM to 5:00 PM (PST)
Event Details
Trade registration is closed - please bring your business card to the door if you would like to attend.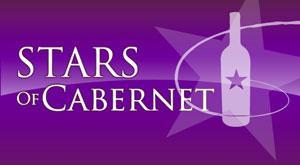 TRADE ENROLLMENT 2013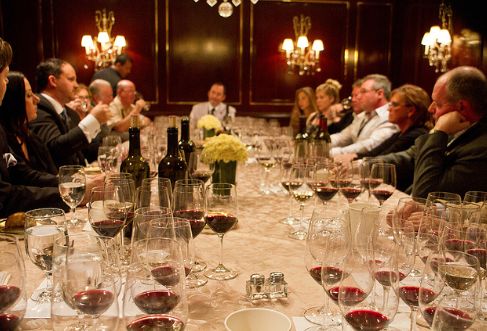 November 13th, 2013*
The Peninsula Beverly Hills
9882 S Santa Monica Blvd Beverly Hills, CA 90212
This event is limited to Trade Professionals Only
- Buyers for stores, restaurants and top wine bars.
- Invited Press
and Licensed Distributors.
All others need not apply - you will not hit the minimum criteria to attend this free event.
Guests of trade are $50
All guests must show up with a business card matching an approved account or pay $50 at the door for entry.
The evening event is

SOLD OUT.
VIP INVITATION ONLY CABERNET SEMINAR
FEATURING SPECIAL GUESTS JEAN HOEFLIGER of ALPHA OMEGA and AARON POTT of POTT WINE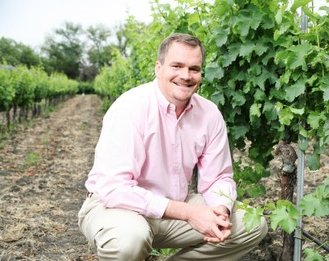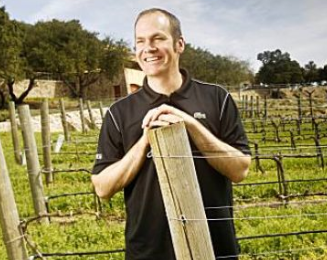 Featuring Special Guests
Jean Hoefliger was born and raised in Switzerland.  His initial experience took him from Switzerland to Bordeaux, and South Africa, making wine at the esteemed estates of Chateau Lynch-Bages, Chateau Carbonnieux, and Meerlust.  
Aaron Pott studied oenology at University of California, Davis. While studying at UCD, Pott explored all aspects of the theory of winemaking while working part-time in the research laboratory at Robert Mondavi Winery. Click here to read more
Named one of Food and Wine Magazine's Winemakers of the Year 2012 Read article 
here
.  
Read Aaron's personal bio on the Pott Wine website here.
2013 Confirmed Participants:
Somerston
2012 Priest Ranch Sauvignon Blanc, Napa Valley
2011 Priest Ranch Cabernet Sauvignon, Napa Valley 
2010 Stornoway, Estate Grown, Napa Valley 
2010 Cabernet Sauvignon, Estate Grown, Napa Valley
www.somerstonwineco.com 
Round Pond
2012 Rutherford Sauvignon Blanc
2011 Rutherford Estate Cabernet Sauvignon
2011 Napa Valley Cabernet Sauvignon
www.roundpond.com 
ZD
2012 Chardonnay
2010 Napa Valley Cabernet
2010 Reserve Cabernet
www.zdwines.com 
Louis M. Martini
2010 Monte Rosso Cabernet 
2010 Napa Valley Cabernet 
2011 Sonoma County Cabernet 
2010 Napa Valley Cabernet Lot 1
www.louismartini.com 
Truchard
2012 Chardonnay
2011 Pinot Noir
2010 Cabernet Sauvignon
2008 Cabernet Sauvignon RESERVE
www.truchardvineyards.com
Joseph Phelps
2011 Freestone Vineyards Chardonnay, Sonoma Coast
2011 Freestone Vineyards Pinot Noir, Sonoma Coast
2010 Insignia, Napa Valley
www.josephphelps.com 
Mt. Brave
Mt. Veeder Cabernet Sauvignon
www.mtbravewines.com 
Anakota
Helena Montana Vineyard Cabernet Sauvignon
Helena Dakota Vineyard Cabernet Sauvignon
www.anakota.com 
Rombauer
2012 Chardonnay
2009 Diamond Cabernet
2010 Cabernet Sauvignon
2009 Carneros Merlot
www.rombauer.com 
Signorello Estate
2011 Hope's Cuvee Chardonnay
2010 Estate Cabernet Sauvignon
2010 Padrone
www.signorelloestate.com 
Lail Vineyards
2012 Blueprint Sauvignon Blanc
2011 Blueprint Cabernet Sauvignon
2010 J. Daniel Cuvée Cabernet Sauvignon
www.lailvineyards.com 
Snowden
2010 Reserve Cabernet Sauvignon
www.snowdenvineyards.com 
Hall 
2011 Napa Valley Cabernet Sauvignon
www.hallwines.com
Tournesol
2012 Sauvignon Blanc/Semillon
2012 Rosé of Pinot Noir 
2008 Proprietor's Blend
www.tournesolwine.com 
Steltzner
2012 Napa Valley Cabernet Sauvignon
2011 Estate Cabernet Sauvignon, Pool Block, Stags Leap District
2007 Estate Reserve Cabernet Sauvignon, Stags Leap District
www.steltzner.com 
St. Supéry
2010 Rutherford Merlot
2010 Napa Valley Estate Cabernet Sauvignon
2010 Dollarhide Estate Cabernet Sauvignon
www.stsupery.com
Duckhorn
2011 Decoy Napa Valley Red Wine 
2011 Decoy Sonoma County Cabernet Sauvignon 
2010 Napa Valley Cabernet Sauvignon 
2010 Paraduxx Z Blend Napa Valley Red Wine
www.duckhorn.com 
Knights Bridge 
2011 Pont de Chevalier Sauvignon Blanc
Estate Cabernet Sauvignon
Dr. Crane Cabernet Sauvignon
2009 Pont de Chevalier To Kalon Cabernet Sauvignon
www.knightsbridgewinery.com 
Cain Vineyard & Winery
NV9 Cain Cuvée
2009 Cain Concept - The Benchland
2008 Cain Five
www.cainfive.com 
Frank Family
2012 Napa Chardonnay 
2012 Napa Carneros Pinot Noir 
2010 Napa Cabernet 
2009 Rutherford Reserve Cabernet
2011 Napa Zinfandel
www.frankfamilyvineyards.com 
Kelleher 
2012 "Block 21" Sauvignon Blanc-Napa Valley
2008 "Brix Vineyard" Cabernet Sauvignon-Oakville
2009 "Brix Vineyard" Cabernet Sauvignon-Oakville
www.kelleherwines.com 
Heitz
2012 Sauvignon Blanc
2008 Napa Valley Cabernet
2007 Trailside Cabernet
2006 Martha's Vineyard
www.heitzcellar.com 
Peju
2011 Tess Blend
2012 Sauvignon Blanc
2010 Merlot
2010 Cabernet Sauvignon
www.peju.com 
Ackerman
2005 Cabernet Sauvignon 
2006 Cabernet Sauvignon
2008 Cabernet Sauvignon
www.ackermanfamilyvineyards.com 
Pott
2011 Her Majesty's Secret Service
www.pottwine.com 
Laurel Glen
2009 Estate Cabernet
2010 Vineyard Estate Cabernet
2011 Counterpoint Cabernet
www.laurelglen.com 
Silver Trident
2010 Napa Valley Cabernet Sauvignon
2010 Russian River Pinot Noir
www.silvertridentwinery.com 
Chappellet
Pritchard Hill Cabernet
www.chappellet.com 
Tierra Roja
2009 Cabernet Sauvignon
www.tierraroja.com 
Rocca
2009 Estate Cabernet Sauvignon, Grigsby Vineyard, Yountville]
2009 Merlot, Grigsby Vineyard, Yountville
2009 Syrah, Grigsby Vineyard, Yountville
2009 Vespera, Proprietary Red Blend, Napa
www.roccawines.com
Blackbird
2012 ARRIVISTE ROSÉ
2011 ARISE Proprietary RED
2010 Illustration Principal RED
2010 Paramour Principal RED
2010 Contrarian Principal RED
www.blackbirdvineyards.com

Rosenthal
2008 Block M
2007 Cabernet Sauvignon
2008 Surfrider Cabernet Sauvignon
2008 Surfrider Meritage
www.rosenthalestatewines.com 
Veedercrest 
2010 Chardonnay
2008 Oakville Cabernet
2005 Rutherford Cab
2006 St Helena
www.veedercrestwines.com 
Gentleman Farmer 
2010 Napa Valley Cabernet Sauvignon
www.gentlemanfarmerwines.com
Alpha Omega
2011 Chardonnay
2010 Cabernet Sauvignon
The Debate Missouri Hopper 
The Debate To Kalon 
The Debate Dr. Crane
www.aowinery.com
Tanner DaFoe 
2011 Cabernet Sauvignon Barrel Tasting
2009 Cabernet Sauvignon
www.tannerdafoe.com 
Robert Oatley
Signature Select Margaret River Cabernet
Finisterre Margaret River Cabernet
www.robertoatley.com 
Hawk and Horse Vineyards
2009 Cabernet Sauvignon
2009 HHV/ Block Three
2009 Latigo
www.hawkandhorsevineyards.com 
Wente Vineyards
2011 Southern Hills Cabernet Sauvignon, Livermore Valley, San Francisco Bay 
2011 Charles Wetmore Cabernet Sauvignon, Livermore Valley, San Francisco Bay 
2010 The Nth Degree Cabernet Sauvignon, Livermore Valley, San Francisco Bay
www.wentevineyards.com
Grgigh Hills
2010 Chardonnay 
2009 Merlot 
2010 Cabernet 
2009 Cabernet
www.grgich.com
Bacio Divino
2012 Lucie Chardonnay
2011 Lucie Pinot Noir 
2009 Reserve Cabernet
2010 Vagabond Syrah
www.baciodivino.com 
Silverado
2009 Napa Cabernet Sauvignon
2012 Miller Ranch Sauvignon Blanc
2010 Carneros Chardonnay
2009 Mt George Merlot
www.silveradovineyards.com 
Greyscale
2011 Cuvée Blanc
2009 Napa Valley Cabernet Sauvignon
2010 Napa Valley Cabernet Sauvignon
www.greyscalewines.com 
Alexander Valley Vineyards
2011 Estate Cabernet Sauvignon
2010 Alexander School Reserve Cabernet 
2009 CYRUS
2011 Sin Zin
www.avvwine.com 
Steven Kent Portfolio
2010 Lineage, Livermore Valley
www.lineagewine.com
 
Heritage Link Brands
Seven Sisters "Odelia" Sweet White
2008 House of Mandela Royal Reserve Cabernet Sauvignon
House of Mandela Thembu Collection Cabernet Sauvignon 
Seven Sisters "Dawn" Pinotage/Shiraz
www.heritagelinkbrands.com 
Collier Falls 
2010 Hillside Estate Cabernet Sauvignon 
2010 Hillside Estate Zinfandel
www.collierfalls.com
J. Davies Estate
2010 J. Davies Estate Diamond Mountain District Napa Valley Cabernet Sauvignon
2010 Schramsberg Blanc de Blancs
2010 Schramsberg Brut Rose
2005 J. Schram
Skipstone
2010 Oliver's Blend 
www.skipstonewines.com
Our STARS of CABERNET trade tasting policy:
Due to the sponsorship of this event by the individual wineries, only buyers for recognized retailers, restaurants, wine shops, and licensed accounts are sponsored. Any other member of the trade may attend this event for a small fee to cover the costs incurred by the vintners. The vintners are pouring $50-200 dollar bottles of wine and want qualified key accounts and trade capable of purchasing this level of wine to attend. Please apply for a complimentary ticket - if we have additional questions we will contact you. If you do not qualify for the complimentary ticket, you may be invited to purchase a low cost trade ticket. The spirit of this event is to sell wine from top producers of Cabernet Sauvignon to accounts of the Los Angeles marketplace.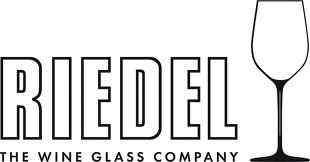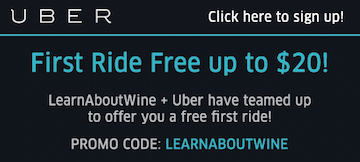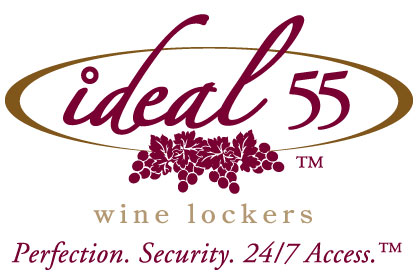 When & Where

The Peninsula Beverly Hills
9882 S Santa Monica Blvd
Beverly Hills, CA 90212


Wednesday, November 13, 2013 from 2:00 PM to 5:00 PM (PST)
Add to my calendar
STARS of Cabernet 2013 Trade Enrollment