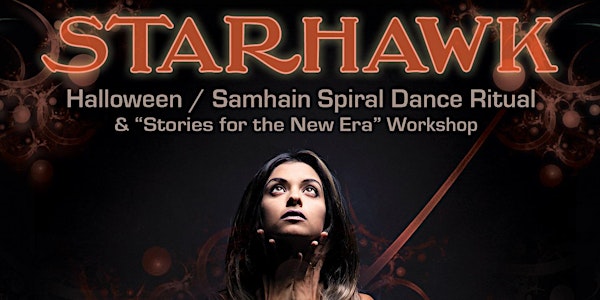 Starhawk 2015 L.A. Halloween Spiral Dance & Workshop
When and where
Location
Fais Do Do Ballroom 5257 W. Adams Blvd. Los Angeles, CA 90016
Refund Policy
Contact the organizer to request a refund.
Description
STARHAWK in LOS ANGELES in *OCTOBER*!
Join us for a community workshop & Spiral Dance ritual to celebrate Halloween/Samhain
** Come for all or part of the day! **

❀❈✴✳✩☆☆☆◎○●⦿○●⦿○◎☆☆☆✩✳✴❈❀○●⦿○◎☆☆☆✩✳✴❈❀
Saturday, October 24, 2015
2:00pm – 9:00pm
Fais Do Do Ballroom
5257 W. Adams Blvd, LA, 90016
❀❈✴✳✩☆☆☆◎○●⦿○●⦿○◎☆☆☆✩✳✴❈❀○●⦿○◎☆☆☆✩✳✴❈❀
SCHEDULE
2:00pm - 2:30pm Doors open for workshop, socializing, music by Amy Clarke (www.amyclarke.com) & Gaia Grove (with Rene Collins, Devon Rachelle Kouadio & more guest artists)
2:30pm - 5:30pm "Stories for the New Era" Workshop (begins promptly at 2:30pm)
5:30pm - 6:30pm Delicious Organic Vegetarian meal (optional)
6:30pm - 7:00pm Doors open for Ritual
7:00pm - 9:00pm Halloween/Samhain Spiral Dance
[** Come for all or part of the day! **]
❀❈✴✳✩☆☆☆◎○●⦿○●⦿○◎☆☆☆✩✳✴❈❀○●⦿○◎☆☆☆✩✳✴❈❀
WORKSHOP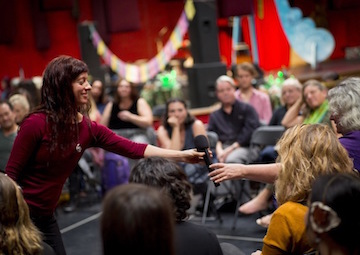 "Stories for the New Era"
Stories tell us who we are and who we can be. Stories can limit us… or liberate us. The stories we share are integrally part of the magic we weave - they determine what images fill our minds, what possibilities we believe in, what forces we set in motion. Magic teaches us that to make a change, we must first envision it. In this half-day workshop, we will use ritual, trance, meditation, and song to identify our underlying personal and collective stories and transform them into tales of liberation that can heal the world (and us, too).
RITUAL
"Halloween/Samhain Spiral Dance"
After the workshop and a delicious organic dinner, we will anticipate Halloween with a Samhain RITUAL & SPIRAL DANCE led by Starhawk and Reclaiming LA. For modern witches, Samhain is the time to honor one's ancestors and celebrate the cycle of death and rebirth - the beginning of the spiritual new year. Join us in sacred space as we dance the spiral with the Star Goddess, celebrate community, and rebirth our selves and our world. [In support of those in recovery, this ritual is drug and alcohol free.]
ABOUT STARHAWK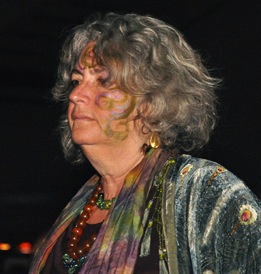 Starhawk is one of the most respected voices in modern Goddess religion and earth-based spirituality.
She has authored or coauthored twelve books, including the classic The Spiral Dance and The Fifth Sacred Thing, now in development as a feature film. A veteran of progressive movements, and deeply committed to bringing the techniques and creative power of spirituality to political activism, Starhawk directs and teaches Earth Activist Trainings, which combine a Permaculture design certificate course with a grounding in spirit and a focus on organizing and activism. http://www.starhawk.org/
ABOUT RECLAIMING LA
Reclaiming LA is a community of women and men in the greater Los Angeles area who celebrate earth-based spirituality in support of justice in all its forms – environmental, social, political, racial, gender, and economic. http://reclaimingla.org/
THANKS TO OUR PARTNERS!
* The Readmond Company
* Gaia Grove
* Cross Pollinate
* The Gaia School of Healing
* Way 2 Much Entertainment
❀❈✴✳✩☆☆☆◎○●⦿○●⦿○◎☆☆☆✩✳✴❈❀○●⦿○◎☆☆☆✩✳✴❈❀
TICKETS AVAILABLE ONLINE @ http://starhawkLA2015.eventbrite.com/
ORDER NOW FOR ADVANCE TICKET DISCOUNTS!
❀❈✴✳✩☆☆☆◎○●⦿○●⦿○◎☆☆☆✩✳✴❈❀○●⦿○◎☆☆☆✩✳✴❈❀
PRICING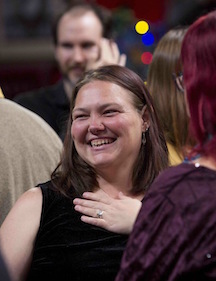 Workshop + Ritual + Meal
$60 Adv. | $75 at the Door
Workshop + Ritual [No Meal]
$50 Adv. | $65 at the Door
Workshop + Meal
$45 Adv. | $60 at the Door
Workshop Only [No Meal]
$35 Adv. | $50 at the Door
Ritual + Meal
$30 Adv. | $45 at the Door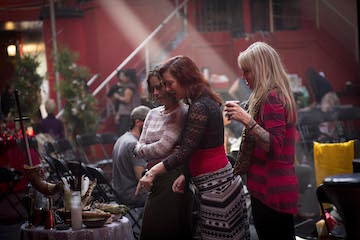 Ritual Only
$20 Adv. | $25 at the Door
Meal Only
$12
MORE INFO
info@reclaimingla.org
www.reclaimingla.org
Find us on Facebook