Starbursts Presents Songwriters Music Series: NY Edition

Monday, May 16, 2011 from 6:30 PM to 10:00 PM (EDT)
Event Details
Starburst Presents Songwriters Music Series: NY Edition
May 16, 2011
Special Musical Guest: Matthew Morrison 

Songwriters Music Series benefits the VH1 Save The Music Foundation in their mission to provide all children with access to a complete education that includes music.  Presented by Starburst, each event will be unique to its host city, held at an exclusive venue and feature today's most celebrated artists/bands performing hit songs and sharing personal stories behind the music and - in the spirit of the Starburst "contradictions" tagline -- each artist/band will perform an unlikely cover song that crosses genres and decades. Joining Starburst, additional national sponsors of the Songwriters Music Series include: Anheuser- Busch, Martin Guitars and William Hill Estate Wines.  In addition to the performances of the evening, the Music Series will also include an online and silent auction. Running from May through September at www.charitybuzz.com/contradictionsauction, The Contradictions Auction will feature a curated series of items and experiences that celebrate the contradictions that make life more interesting.
The New York music scene, famed for the birth and evolution of jazz, folk, pop, punk and hip-hop, can credit its eclectic sounds and music moguls to the musical styles that have emerged from the streets of the city itself. 
Today, the NYC music scene continues to thrive as an immensely rich, diverse melting pot full of new acts who have built upon the musical foundations of their predecessors. 
For Songwriters Music Series: NY Edition, get up close and personal with musician and "Glee" star, Matthew Morrison.  Join us as we hear stories behind his music and the music that inspires him.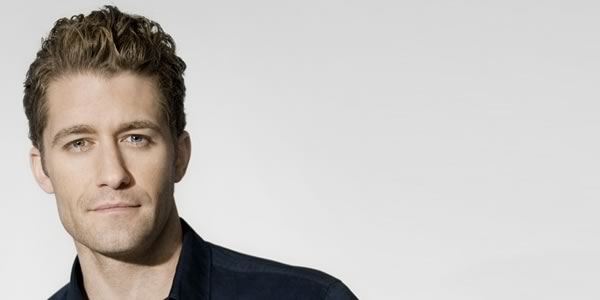 For more information and to become a sponsor of the Songwriters Music Series: NY Edition, please call (212) 846-7882. 

Must be 21 or older to attend.
National Sponsors:

Local Sponsors:

Organizer
VH1 Save The Music Foundation
The VH1 Save The Music Foundation, Inc. is a New York 501(c)(3) nonprofit that helps kids, schools and communities realize their full potential through the power of making music. Since 1997, we've partnered with school districts, to restore music education programs in over 2,000 public schools across the nation, improving the lives of more than a million children.
Join the conversation on social @vh1savethemusic or stay connected here.
Starbursts Presents Songwriters Music Series: NY Edition