Description
Hey Kid. Yeah you, you scruffy, nerf hearder.

Grab your blaster and jump to hyperspace to make it for Tappers Star Wars Trivia.

We know you are going to the movie opening night, so come awaken your force with us and show off your stuff. We are covering all the episode numbered movies. Who likes the Ewok Christmas special or remembers what happened in Rogue One?

This is going to be better than bulls eyeing wamp rats or taking a dip in the sarlacc pit. Bring your Obi and all the filler friends that are as useful as stormtroopers in a shooting contest because this one is going to fill up faster than Mos Eisley.

We are also going to be featuring a number of beers from Bier Brewery while trivia Grand Moff Peter from Bier guides you through 3 rounds of trivia action almost as thrilling as pod racing. Also we will have (insert Clone Wars reference later, maybe something about Jango Fett???) quality prizes.
So come down for some galaxy spanning, Hutt smuggling, Light Sabre zwinging, sibbling kissing fun.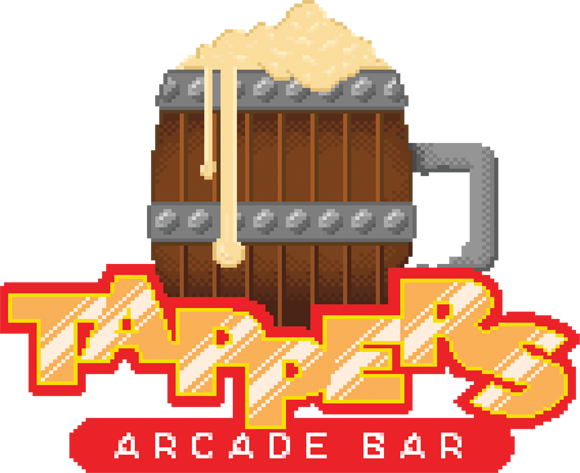 FAQs
Are there ID requirements or an age limit to enter the event?
Yes, this event is for 21 and over.
What does my ticket pay for?
Your ticket ensures that you and your team has spots to sit during trivia. Your money also goes towards buying sweet prizes to give to the winning teams.
This event is sold out, but I still want to come. Can I?
Yes! We've changed our format and are now only selling tickets for seats. We will still accept as many standing players as we can as walk-ins. Get there a bit early to ensure you have a spot to play! You still have to pay to play. It's $3 per player. This money goes to our awesome trivia hosts that help us put on these great events!
I've got a team of 2 or 4, but want to bring an extra person, is that possible?
Unfortunately, we have limited space so we can't add any more seating. If you purchased a ticket for a team of four, you will only be able to have four people (same goes for a team of 2).
Where can I contact the organizer with any questions?
Contact us by messaging us on Facebook!