Description
Come meet up with fellow Star Wars Destiny enthusiasts every Tuesday from 6pm to 9pm at HobbyTown Lincoln to play and get free promos!

The October Star Wars Destiny Achievement League starts October 3rd at HobbyTown Lincoln!
From October 3rd to October 31st (5 weeks), come in to HobbyTown Lincoln on Tuesdays at 6pm to play in the Star Wars Destiny Achievement League! You will receive 1 League Point for every game you play and 1 additional point for each game you win. You can also earn additional points by completing League Achievements, being or bringing new players,, and bonus points for showing up and playing in-costume on October 31st!
Entry Fee: $5 each week (includes 1 pack for you to keep and 1 for the prize pool to be distributed at the end of the league)
Time: 6pm-9pm
Dates: October 3rd, 10th, 17th, 24th, and 31st
League Scoring:
❖ 1 point for each game played on League Night.
❖ 1 point for each game won.
❖ 1 point for playing a Theme Deck (each combination can be counted once).
❖ 3 points for completing a Game Achievement (once per achievement)
❖ 2 points for being a new player (i.e. one who has not played in a HobbyTown Destiny League before)
❖ 1 point for bringing a new player
❖ 5 points for playing in-costume on October 31st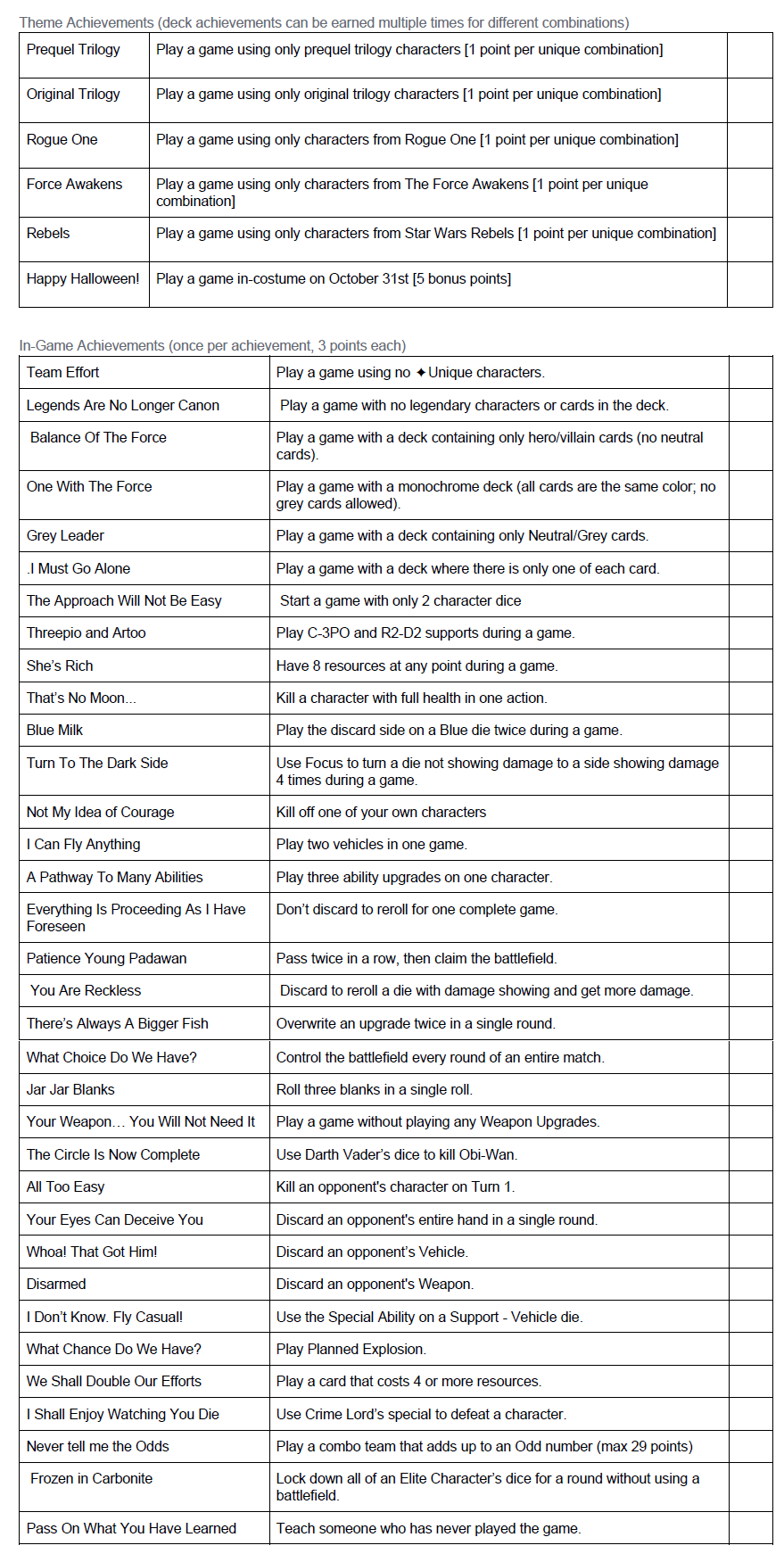 (Special thanks to Round Table Games for coming up with these great achievements!)