About this Event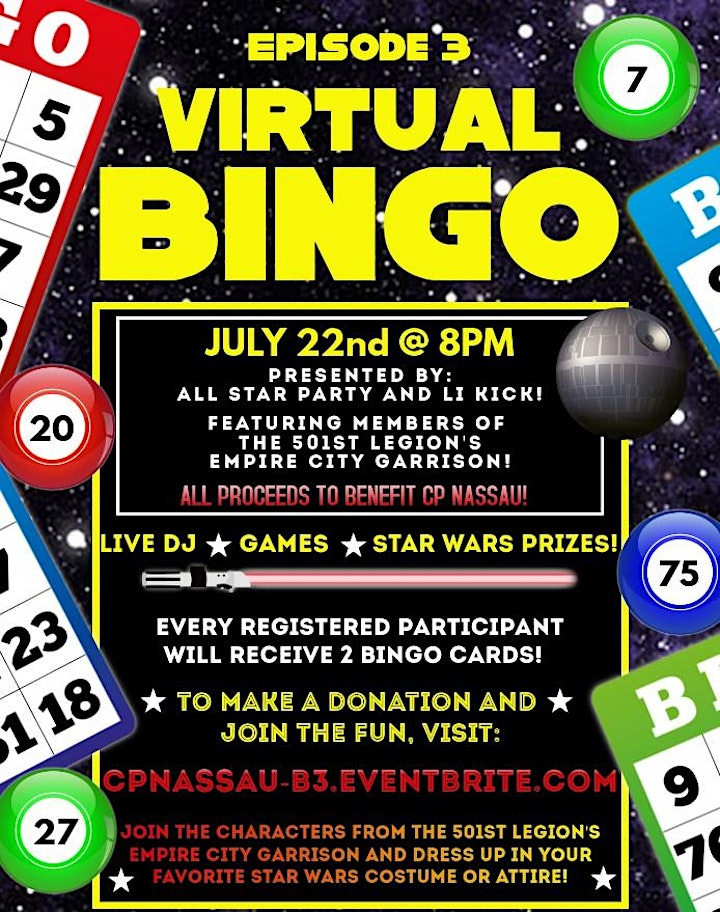 Quarantine Bingo mixes regular Bingo with trivia, player interaction, Live DJ and a party atmosphere. It's just like being on a game show, except you are the contestants! There is no special equipment needed... just make sure you're ready to have fun.
Every registered participant receives 2 Bingo Cards
Registration ends 2 hours before start time or when event capacity is reached.
Your Bingo Cards
There is no Bingo equipment needed. You'll receive your cards by email 1-2 hours before the start of the game. There are 3 ways to use your cards;
Modern Style: Print them out and mark them with a pen
Tree Hugger Style: Open the cards on a separate device and mark them digitally
Caveman Style: Draw your cards on looseleaf
Zoom
You'll receive the link to the Zoom room by email 1-2 hours before the start of the game. You can download Zoom here. You can play on a computer, tablet or phone but we recommend using the computer. You'll be able to join the room 10 minutes before game time. Make sure the camera is turned on! We want to see those smiling faces :)
Game Play
We'll be interweaving really fun mini-games of trivia, scavenger hunt and name that tune. We expect the night to last 90 minutes.
DISCLAIMER: A donation is not required but appreciated to help support the Cerebral Palsy Association of Nassau County, a 501(c)(3) registered not-for-profit agency. This event is open to anyone who registers to participate. Everyone who registers to attend will receive 2 Bingo cards (per e-mail) regardless of whether or not they make a donation or their donation level. If more bingo cards are required for additional players, please have them register for additional cards using a separate email address. A donation will not increase your odds of winning a prize in any way. Thank you for your support!
Presented by LI-Kick and All-Star Party LI
Instagram: LI-Kick and All-Star Party LI
Questions? exec@LI-Kick.com