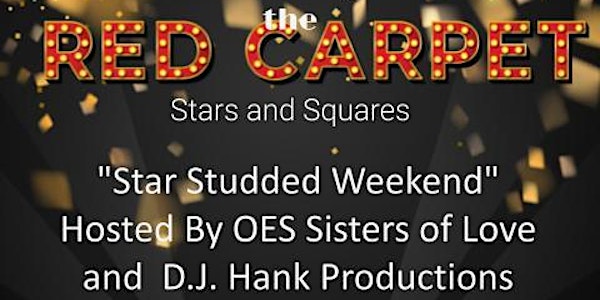 "Star Studded Weekend " Stars and Squares
"Star Studded Weekend" is the Annual Meet and Greet for all Mason and OES members around the Country. The General Public is Welcome.
When and where
Location
Swope Park Bandstand- F.A.T.A.L Friday, "Red Carpet Party." 2409 S M-291 5605 E 63rd St Trfy, Kansas City, MO 64132 2409 S M-291, Lees Summit,MO 64028 Kansas City, MO 64028
About this event
GET READY!!!!! MARK YOUR CALENDARS!!!! THE ANNUAL STARS AND SQUARES MEET AND GREET WEEKEND EXTRAVAGANZA!! Come out and meet, fellowship, and network with members from various chapters. These fun-filled events starts with F.A.T.A.L Friday Cookout on August 26th 2022 at the Swope Park Bandstand 9am -10pm. Wear your OES and Mason T-shirt. Enjoy good food, games, good music, dancing, comedy, karoke, and much more!!!
It does not stop there.......
Saturday August 27th 2022 from 7pm -12midnight. Join us for :"Stars and Squares Red Carpet Party, hosted by OES Sisters of Love and D.J. Hank Productions...
Step on the Red Carpet and take that "Famous Hollywood Photo." Steppers and Dancers where are you??? Comedians where are you??? Get ready for the Steppers and Dancers Showdown and the Comedian Countdown!!! Enjoy good food, music, comedy , and a night amongst Stars!!!!!!
Entry is free. Dontions for VIP is $15 which be made on cashapp $oessol. Please include your email to receive your code to present with free entry ticket. Proceeds from these events go toward the "Star Connection Program" for homeless and troubled youth. General Public are welcome. Vendors are welcome and can send a contact email for further information to consultingffbi@gmail.com.OES Sisters of Love is a non profit organization. Thank you for your donation!