Description
Get in the mood for our Star Gazer: A Trek Into Outer Space premiere on April 21 - 23 at the Booth Playhouse with this Star Party! Join us for an evening of star-gazing at the UNC Charlotte Observatory, Friday March 3, 7-9 pm. With their telescopes you will be able to see Mars, Venus, star clusters, double stars and more! If the weather is cloudy, you will receive a notification by 5pm on March 3.

Parking
A map of campus with directions to the Observatory is shown below. Please use POPLAR LANE off Cameron Boulevard and proceed to parking in LOT 26 (closest), LOT 25, or the NORTH DECK. Parking after 6 p.m. will be free of charge.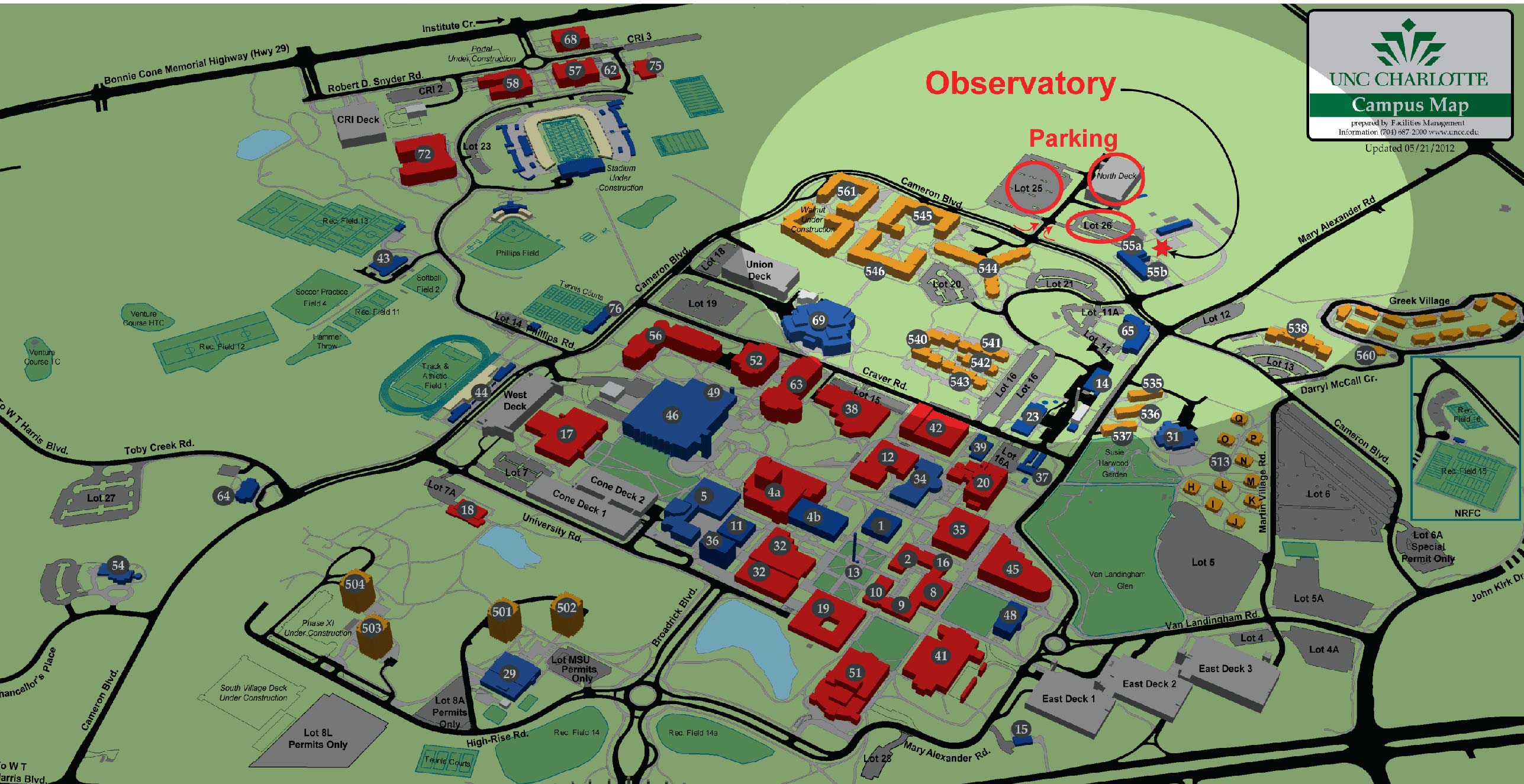 Dress Warmly! There is no heating at the observatory.

April 1 Abari Game Night - CLICK HERE FOR DETAILS

April 21 - 23: Star Gazer - CLICK HERE TO PURCHASE TICKETS

Participants will receive a discounted ticket offer at the event.