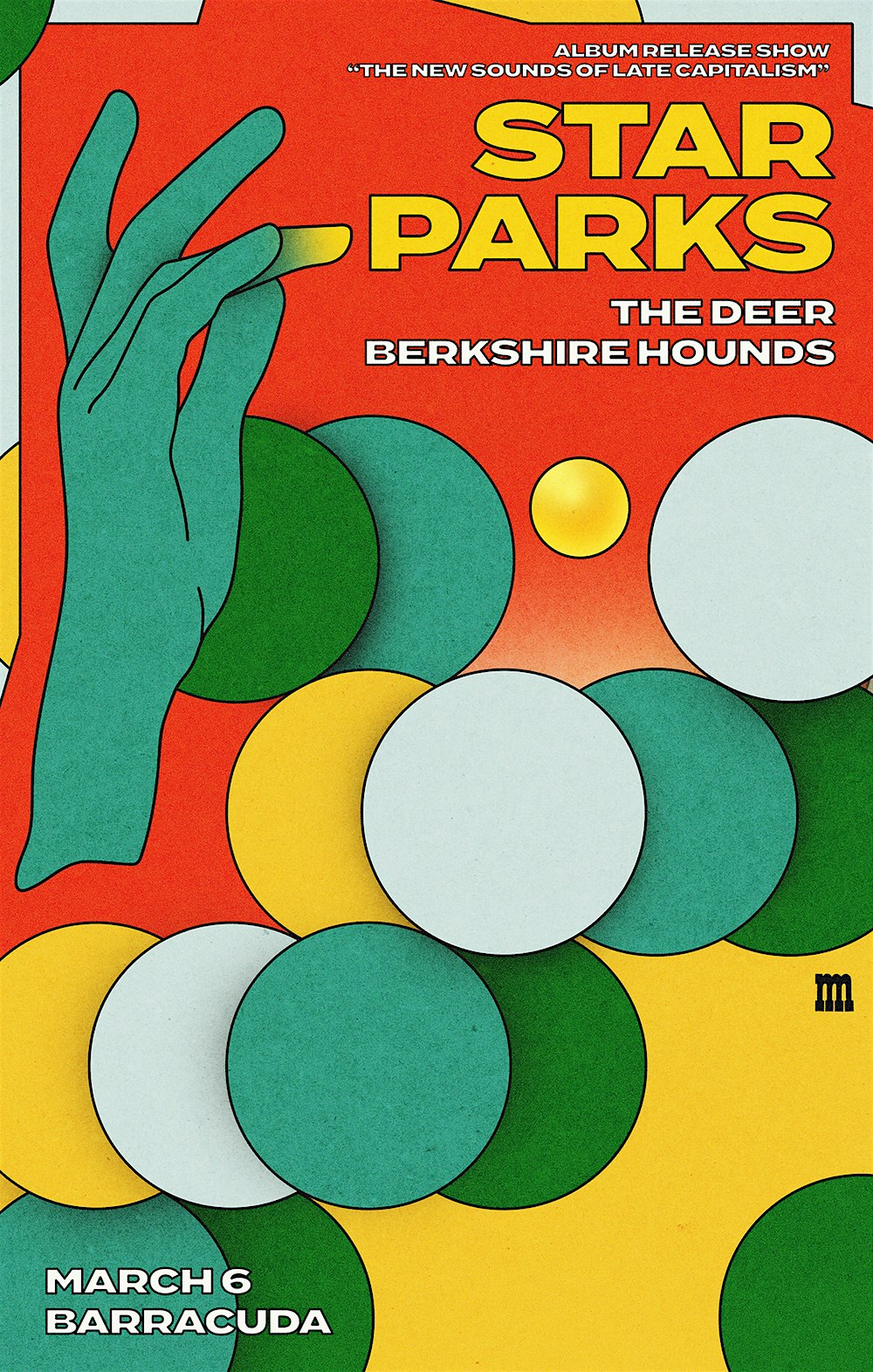 About this event
Star Parks is hard to pin down. Since the release of their 2016 debut Don't Dwell the band has grown into a 7 piece mini-orchestra, a far throw from its beginnings as a solo act of the group's principle songwriter, Andy Bianculli. Touring France and Ireland as a solo artist in early 2016, Bianculli caught the attention of Dublin based label, Paper Trail Records when a mutual friend heard the then unreleased album and passed it along to Jack Rainey and Dan Finnegan at Paper Trail. In April of 2016, the band released their first single Theoretical Girls. A somber ballad of unrequited love and disrupted fates. It was featured prominently on playlists as one of the best indie and undiscovered singles of the year.
Organizer of Star Parks Album Release with The Deer & Berkshire Hounds @ Barracuda Austin
Barracuda Austin
611 East 7th Street
Red River Cultural District. All Ages.