Sales Have Ended
Ticket sales have ended
Thank you for your purchase. Please print out your tickets you will receive as a confirmation email and redeem at the registration desk. Or, you can present the bar code from your ticket on your mobile phone at our registration desk. This is a rain or shine event. No refunds or cancellations. For more information including Terms and Conditions, please visit www.StartNetworkFL.com
Sales Have Ended
Ticket sales have ended
Thank you for your purchase. Please print out your tickets you will receive as a confirmation email and redeem at the registration desk. Or, you can present the bar code from your ticket on your mobile phone at our registration desk. This is a rain or shine event. No refunds or cancellations. For more information including Terms and Conditions, please visit www.StartNetworkFL.com
About this Event
What is STAR? Supporting Treatment Access & Resources (STAR) is our mission.
STAR network is one of the leading educational and networking series of events in the Southeastern United States, attracting the "Who's Who" of behavioral health and addiction professionals. Our industry is ever-changing and growing, so it's important to stay up-to-date on new developments and innovations, and hear from renown recovery speakers sharing their stories and helping their communities.
100% of proceeds collected from this event go toward supporting Banyan Treatment Center's Roots to Recovery Scholarship, which gives an individual medically monitored detoxification and 30 days of PHP, including room and board at absolutely no cost.
Our mission is to connect individuals from various treatment centers, private practices and hospitals so they can get to know each other's programs and build their Rolodex of referent sources. This enables professionals and their Social Work teams to give the best treatment options for their patients. The most effective way to connect is face to face. So we created a great way to do that. Join us for delicious food, a unique and engaging way to meet professionals and listen to renowned speakers and industry experts to hear inspiration stories of recovery.
How are we different than other networking events?
You will not have to sit through long, boring lectures. We provide insightful discussions on real issues taking place in our industry with top leaders in their field. You can be sure to maximize your day out of the office with new prospects, relationships, education and more.
Who attends?
LCSWs
LMHCs
LMFTs
Social Workers
Counselors/Therapists/Clinicians
Certified Addiction Professionals
Psychologists
Psychiatrists
Treatment Center Executives
Private Practitioners
Community Outreach
Legal professionals and attorneys
Law makers and judicial officials
Law enforcement officers and first responders
Advocates and non–profit organizations
Licensing agencies
Alumni programs
Community members and families affected by the Opioid crisis and/or mental health disorders
Those who want to make a difference and connect in our field!
Program Highlights:
Renown Recovery Speakers
Medical Experts
Plated lunch served
Networking around Exhibits
Speaker meet & greet and book signings
Keynote Speaker: CHRIS HERREN, Former Professional Athlete and Wellness Advocate
Chris Herren was a celebrated basketball star at Durfree High School in Fall River, MA and went on the play at Boston College and Fresno State. He played two seasons in the NBA, including one with his hometown team, the Boston Celtics- and seven seasons overseas before losing everything to the disease of addiction.
With the help of family and the support of others in recovery, Herren worked his way to sobriety in 2008 and, one day at a time, has stayed there. His recovery journey has been documented in the bestselling memoir Basketball Junkie, the Emmy nominated ESPN Films documentary Unguarded and most recently The First Day.
Through Herren Talks, Chris has spoken to over one million students and community members, giving hundreds of presentations to students, community groups and corporations each year sparking honest discussions about substance use and wellness.
In 2011 he established Herren Project, a nonprofit foundation, that provides prevention programs for schools, scholarships for treatment and recovery housing, as well as recovery coaching and online support for families.
Most recently, he founded Herren Wellness, a residential health and wellness program that helps guests lead healthy, substance-free lives with locations in Seekonk, MA and Warrenton, VA. His inspirational message and organizations have helped thousands of people.
Additional sponsorship packages and title sponsorships are available. Email PR@Banyantreatmentcenter.com for more info.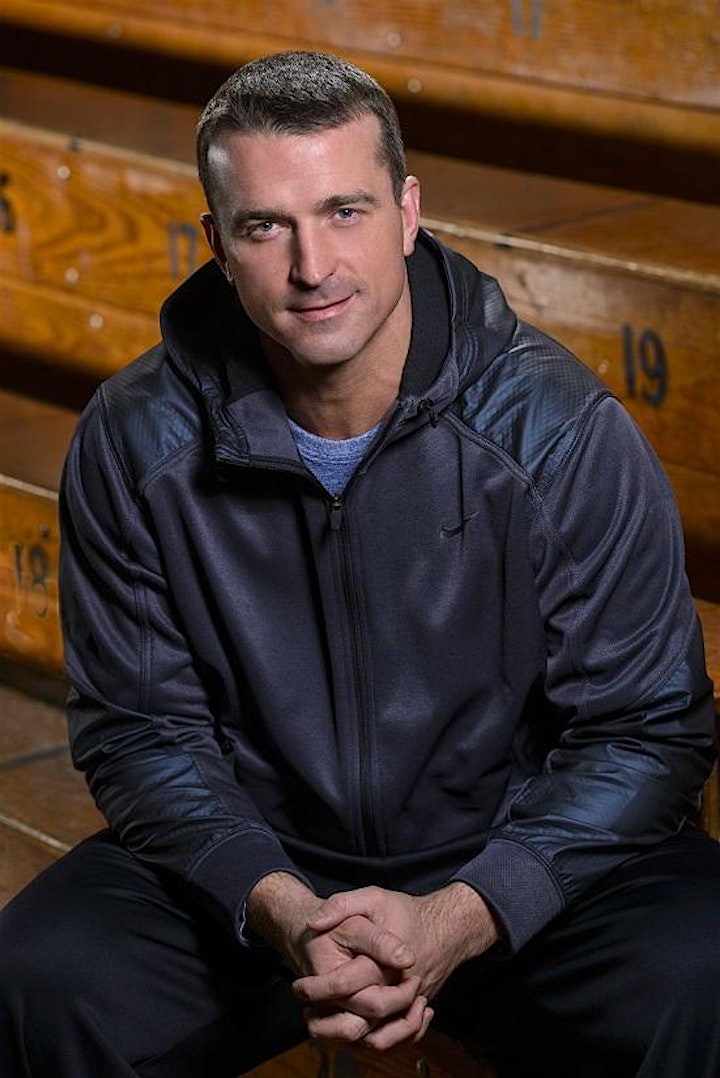 Speaker: BRANDON NOVAK, Film Star and Former Professional Skateboarder
From the highest highs, including sponsorship deals, hit movies and a bestselling autobiography, to the lowest lows, including stints in prison, rehab, and homelessness on the streets of Baltimore, Brandon Novak has lived a life that defies easy description. Recruited in his early teens as the nation's next top professional skateboarder, Brandon traveled the world with Tony Hawk and was even the first pro-skater to ever be sponsored by Gatorade. He then went on to gain international fame as a cast member of the hit MTV Jackass Movie series and infamous show Viva La Bam. He would go on to travel the world, appearing in mainstream media, famous for his outrageous antics and on-screen personality. Brandon signed a multi-book publishing deal based on his bestselling debut autobiography "Dreamseller." All the while, however, he was battling a crippling addiction to heroin. Over the course of 21 years, Novak's addiction slowly cost him his career, friendships and freedom, leading to more than 13 stays in rehab, an extended prison sentence and even a restraining order filed by his mother – the one supporter he never thought he would lose. "In theory and on paper I had been a very successful individual. I had done things in life that people equate to success or happiness, and that most even dream of doing," says Novak. "In reality I was a 35-year-old man standing on the stoop of his mother's house, whose worldly possessions consisted of eight scarves, two jackets, three socks and a stick of deodorant, which all fit into a bag that doubled as my pillow… Addicts talk about hitting their bottom, but my bottom came up to meet me." Now, Brandon tours the country advocating for people who struggle with addiction and mental health disorders and he recently celebrated four years in recovery. He is a Certified Intervention Professional through the Pennsylvania Certification Board, one of only 163 people to hold such certification. Brandon now works with Banyan Treatment Center helping those who are still struggling to find recovery.