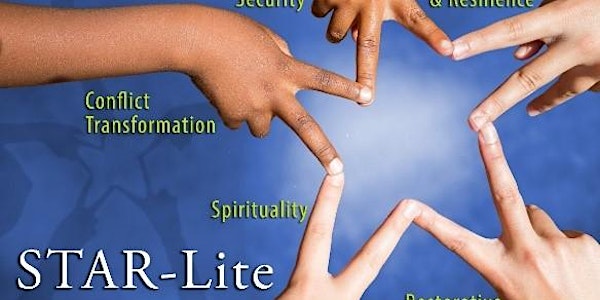 STAR-Lite Training: Learning Strategies for Trauma Awareness and Resilience
When and where
Location
Sunrise Banks Corporate Headquarters 2525 Wabash Ave St. Paul, MN 55114
Refund Policy
Contact the organizer to request a refund.
Description
*Although registration is closed, there is space available at this training. Please email info@mnpeace.org if you would like to attend.*
Sunrise Banks is proud to co-sponsor this STAR-Lite Training
STAR-Lite Training Facilitators:
Donna Minter, PhD, LP
Certified STAR Trainer, USA and International Experience
Neuropsychologist, Clinical Psychologist, and Forensic Psychology Examiner
Founder and Executive Director, Minnesota Peacebuilding Leadership Institute
Crixell Shell, MS
Associate Peacebuilding Trainer
Rule 114 Community Mediator
Coming to the Table Racial Healing Talking Circle Facilitator

When terrible things happen our peace has been stolen from us.
Let's build peace back into our lives and communities.
STAR-Lite is a single-day evidence-based, research and practice-supported peacebuilding training integrating neuropsychology, trauma healing and resilience, restorative justice, nonviolent conflict transformation, and broadly defined spirituality. The training enables people to begin to become trauma-informed, resilience-oriented, and restorative justice-focused. STAR-Lite is for individuals who wish to learn the basic STAR concepts and models within a shorter-time frame than the five day STAR Training. STAR-Lite is not a pre-requisite of or replacement for the full STAR Training. STAR-Lite is designed for those wanting to understand psychological trauma toward building peace within their spheres of influence.
The STAR-Lite Training objectives:
a. Learn various types of trauma and common responses to psychological trauma.
b. Learn the links between unhealed trauma and cycles of victimhood and violence.
c. Learn the basic STAR trauma healing and resilience models and associated practices.
d. Explore ways to apply trauma healing, resilience, and restorative justice practices toward building peace within your sphere of influence.

In Minnesota:

98% of STAR-Lite and STAR graduates rated the trainings as "Very Good" to "Excellent"
100% increased their confidence to appropriately aid and assist when their clients, family, friends, and community members face stressful and traumatic circumstances.
99.5% indicated they recommend the STAR-Lite and STAR Trainings to others.

This STAR-Lite Training is co-sponsored by Sunrise Banks. Sunrise Banks will provide a catered lunch for all attendees.

As a courtesy to licensed mental health professionals, teachers, nurses, and attorneys who also wish to receive a 6.5 hrs of CEs or 5.5 hours of CLEs, STAR-Lite has been approved by the Minnesota professional boards. The CE/CLE fee is $35, which must be paid via this link: https://cesforslsept212018.eventbrite.com
Please note that it is still necessary to register on this webpage if you intend to purchase CEs/CLEs.

A week prior to the training, registrants will receive an email providing additional details. During the training, snacks, beverages and a catered lunch will be provided. Attendees are welcome to bring their own lunch if they prefer. For any questions, please contact the Peacebuilding office at info@mnpeace.org or 612-377-4660.
Cancellation Policy: If you realize you cannot attend, please contact us immediately at info@mnpeace.org to let us know. This will open your spot to another attendee.

---
Please review the STAR-Lite Training Objectives and Guidelines

Our STAR-Lite training is designed for those wanting to understand psychological trauma and move toward building peace within their spheres of influence. Our trainees come from a wide variety of backgrounds; we represent different political leanings, cultural practices, religious traditions and understandings of spirituality and spiritual practices. The STAR-Lite Training is a single-day training based on the STAR program that originated at the Center for Justice and Peacebuilding at Eastern Mennonite University, Harrisonburg, VA. Mennonites are an historic peace church denomination, which is Christian but neither Catholic nor Protestant. The STAR and STAR-Lite Trainings are not religious programs and warmly welcome people from all backgrounds.

The single day STAR-Lite training is specifically designed for individuals who wish to learn the basic STAR concepts and models within a shorter time frame. Though it is not a pre-requisite or replacement for the 4 ½-day STAR Training, it does serve as a refresher course for graduates of the full STAR Training.

As you can imagine, rich diversity makes a dynamic learning environment as we explore issues of trauma, security, justice, and peacebuilding and relate it to our own contexts. In order to create an optimal learning environment, please take time to read the following understandings about this single day training.

STAR and STAR-Lite recognize that trauma affects body, mind, and spirit and addresses all of these aspects. Trauma hits us where we are most vulnerable and makes chaos out of the order of our lives. Healing processes need to address body, mind and spirit. As human beings, it is normal for those coming from a spiritual tradition to seek comfort and reassurance from their faith at such times or to address deep questions of meaning. All of us are aware of the religious tensions that exist in our world today. Your STAR-Lite group will likely be a microcosm of this world and we see it as a rich opportunity to build bridges of understanding.
Ideally, STAR-Lite is conducted as a multi-cultural, multi-faith training. This is different than conducting the sessions as an interfaith or intercultural training (see definitions below). It means each of person is given the safety and space to interact with the content of STAR-Lite freely using the language of his/her own culture and faith tradition or spiritual practice. We ask that you exercise respect and sensitivity in this and at all times, speak only for yourself.

We have also found that, given the diversity of people who come to STAR-Lite, many issues, both individual and structural, could be used as case studies of trauma and the resulting cycles of victimhood, oppression, and violence. Because of the complexity, long history, and emotional intensity of such issues, getting centered on any one could result in diversion from the objectives for the training and jeopardize the learning atmosphere for others. Therefore, for the emotional safety of the group, we ask that STAR-Lite not be used as a platform for the promotion of a particular theological, ideological, or political issue.

Multi-faith: a situation where persons of different faiths are present in one setting
Multi-cultural: of or relating to or including several cultures
Interfaith: activities that involve an interaction between different faiths such as dialoguing, praying, marrying, or working on joint projects.
Intercultural: studies of a large number of cultures, or studies that try to identify dimensions that are not culture specific: cultural dimensions applicable for all cultures.

STAR-Lite is an educational event. Many STAR-Lite trainees have found the day to be therapeutic, but STAR-Lite is not designed to be therapy. The experiential exercises are to illustrate ways of addressing trauma and building resilience toward building peace within one's sphere of influence; the academic input is educational in nature -- neither should be used as diagnostic or professional treatment tools. Any concerns you have about psychological issues should be discussed with a qualified mental health professional. If you have questions about this during the training, please discuss them with our staff.

From these understandings, we offer the following guidelines for the training:
a. See our time together as an opportunity to stretch and grow, owning that many of us have much to learn about other people's cultures and faith traditions.
b. Speak for yourself rather than being prescriptive for the group.
c. Share who you are, but refrain from theological, cultural and philosophical debates and proselytizing.
d. Use the "ouch, then educate" principle if someone says something that offends or hurts, e.g. "Ouch, making that generalization about Africans, Muslims, Americans, etc. reinforces tired, outdated stereotypes. In fact..."
e. Assume that no one in the group is deliberately wanting to hurt or degrade your faith or people. Tell personal stories to illustrate why you feel a certain way about something controversial rather than making general statements or pronouncements.
g. Ask rather than make statements about another's culture or faith tradition, e.g. "I understand that Hindus…Am I correct?" "Is it true that in your community you …?"

STAR-Lite staff reserves the right to ask a trainee to withdraw from the training early if, based on our experience and judgment, his/her/their disruptive conduct jeopardizes the group's educational experience. Prior to asking a trainee to leave, we will speak privately to the person, identify the behavior(s) causing disruption for the group, and give a verbal reminder of the policies above. If mutual understanding cannot be reached, as a last resort and with regret, the trainee will be asked to leave.

---
A special thanks to Sunrise Banks for co-sponsoring this training.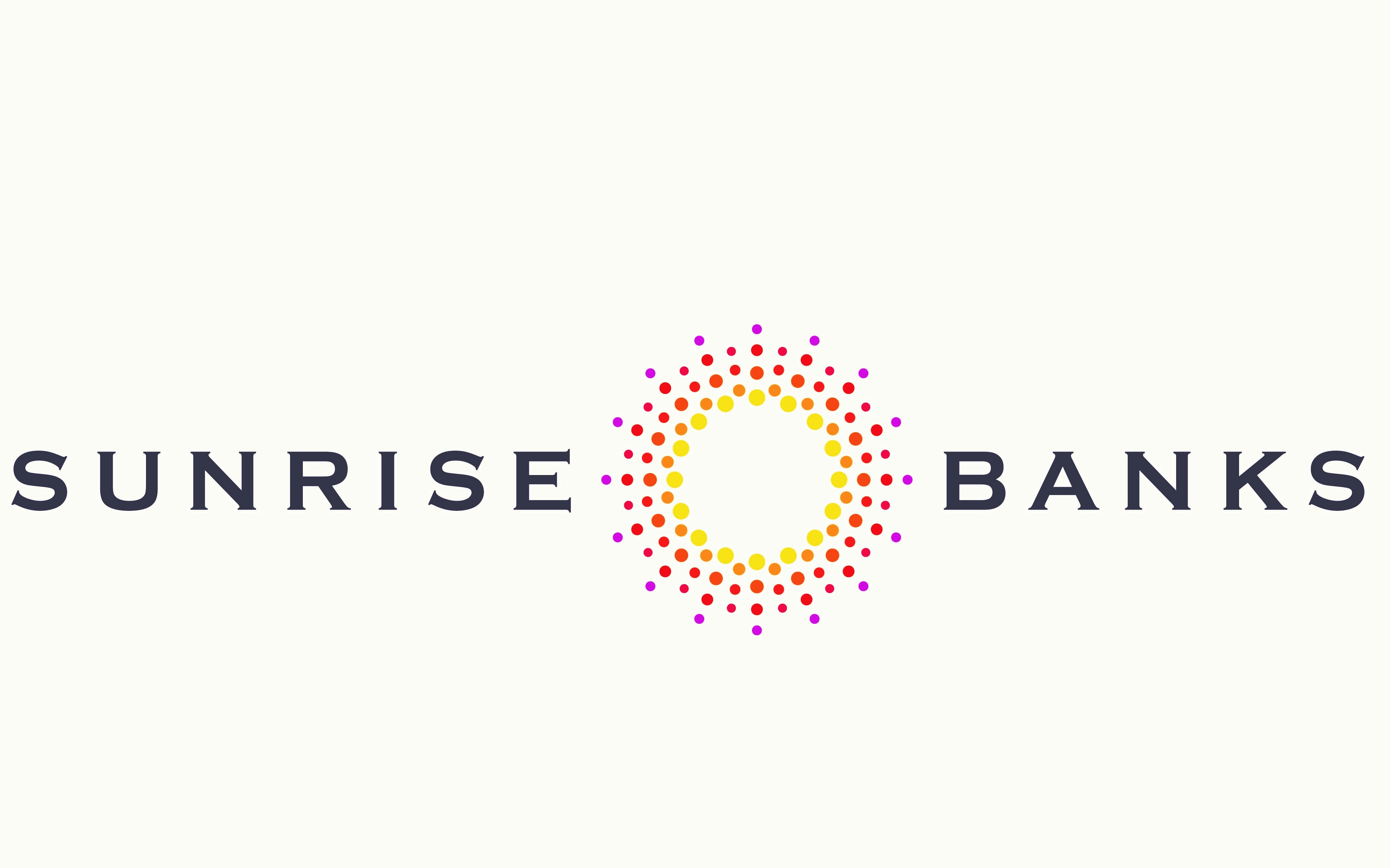 STAR-Lite and all of Peacebuilding's trainings are available by contract arrangement for community groups, organizations, and corporations.

The content of this training is based on the STAR (Strategies for Trauma Awareness and Resilience) Program, Eastern Mennonite University, Harrisonburg, VA, USA. www.emu.edu/cjp/star