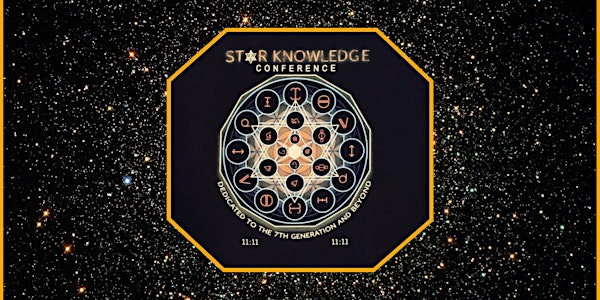 Star Knowledge Ceremony of Remembrance "Full Circle"(In-person and Virtual)
Join Star Knowledge singers, speakers, dancers, drummers, and artists at the Ceremony of Remembrance coming full circle back to South Dakota
When and where
Location
Rainbow Room 310 Swan St. Pickstown, SD 57367
About this event
"Ceremony of Remembrance (of The Ancestors)" Come! Star Knowledge 11:11 Conference
Nov 11-13, 2022 at the Rainbow Room and Online!
Osiyo, Relatives, Greetings! Star Family,
"Take up your Sacred Responsibility. Embrace your challenges."
says Walking Bear, guardian of "Spiritual Law of Freedom of Man".
In 1996, in Wagner, South Dakota, Chief Golden Light Eagle/Standing Elk created the first "Star Knowledge Conference", a place for people, as well as notable Native American speakers and Traditional Elders, to gather and tell their story and share their messages.
Star Knowledge 1111 is a continuation of these gatherings, returning this year to its origins in Wagner, South Dakota. You are invited to attend, along with many old and new Star Knowledge singers, speakers, dancers, drummers and artists.
Stand in 11:11:22 Galactic StarGate.
Receive Celestial Light.
Anchor LoveLight on Mother Earth
"...thus shall the MorningStar Teachings of Creator again return unto the land."
---One Eye
www.starknowledge1111.com
In 1996, when Chief Standing Elk /Golden Light Eagle held the "First International Star Knowledge Conference," Spiritual Elders from The Four Winds of Mother Earth heard the call and gathered on the Buffalo Tallgrass Prairie. Giorgio Bongiovanni, stigmatic, came from Italy, and he's coming back all the way from Peru.
Come & Meet!
Chief Golden Light Eagle's extended Family
Suņgdeśka Sapa na Péżuta Dupa Tiośpayé.
Watch!
Joyful! Beautiful! Jackie Bird! Mandan/Hidatsa/Arikara Shawl Dancer
Hear!
☆ Laura Eisenhower ☆ African American Brother Bikbaye☆
🛸 "Peace is the only adequate war memorial." ---Erhen Tool Artist, Veteran
For more information and go to:
https://fb.me/e/1Xt6zZ5Ep
or https://www.starknowledge1111.com
You may also contact Nikki Zephier at:
nzephier6@gmail.com or symbolsbooks1111@gmail.com for books
605-491-1485
***Please note that the Schedule of Events and speakers are subject to change due to circumstances that are beyond our control.***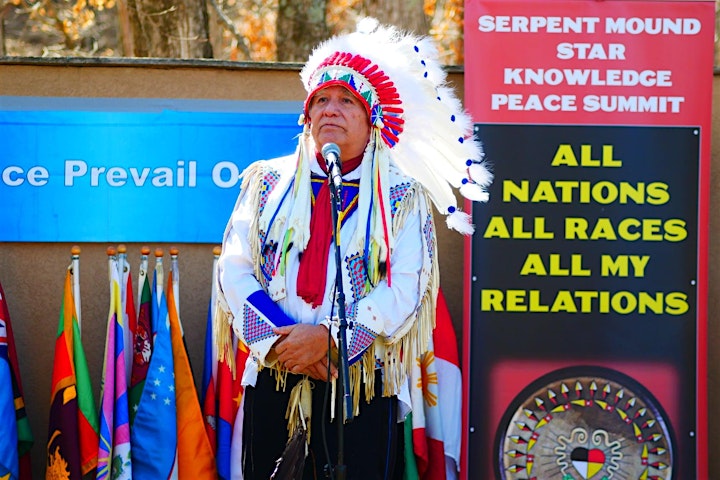 REMEMBERING TEACHER OF THE STAR WAYS, CHIEF GOLDEN LIGHT EAGLE ONE OF THE "ORIGINAL CODE CARRIERS" OF TURTLE ISLAND (NORTH AMERICA). NAKOTA SUNDANCE CHIEF GOLDEN LIGHT EAGLE, IS A MEMBER OF THE DAKOTA IHUNKTOWAN BAND OF SOUTH DAKOTA, A SPIRITUAL ADVISOR, AND HE IS ONE OF SEVEN SUNDANCE CHIEFS FOR THE YANKTON SIOUX SUNGDESKA SAPA TIOSPAYE. THROUGH YEARS OF PRAYER AND CEREMONY, WITH A GROUP OF SPIRITUAL TEACHERS, HE HAS BROUGHT FORTH INTERPRETATIONS OF THE STAR LAWS.
HE CO-AUTHORED FOUR BOOKS TITLED, "MAKA WICAHPI WICOHAN", "ANPAO WICAHPI WICOHAN", IKTOMI WICAHPI WICOHAN", AND "CAN WAKAN WICOHAN". THE MAKA WICAHPI WICOHAN MANUAL WAS INDUCTED INTO THE SMITHSONIAN INSTITUTION DURING A FORMAL CEREMONY ON SEPTEMBER 26, 1999 AND THE MANUAL WAS ALSO DONATED TO THE A.R.E. LIBRARY ON SEPTEMBER 22, 2002.
CHIEF GOLDEN LIGHT EAGLE'S 11:11, 12:12, AND 13:13 TEACHINGS GUIDANCE OF SPIRIT AND CEREMONY.
On Tickets there is a Button so that you can Donate to the Scholarships We will be holding a special sale and raffle to raise funds for the Media/Music Scholarship in Chief Golden Light Eagle's name at Marty Indian School.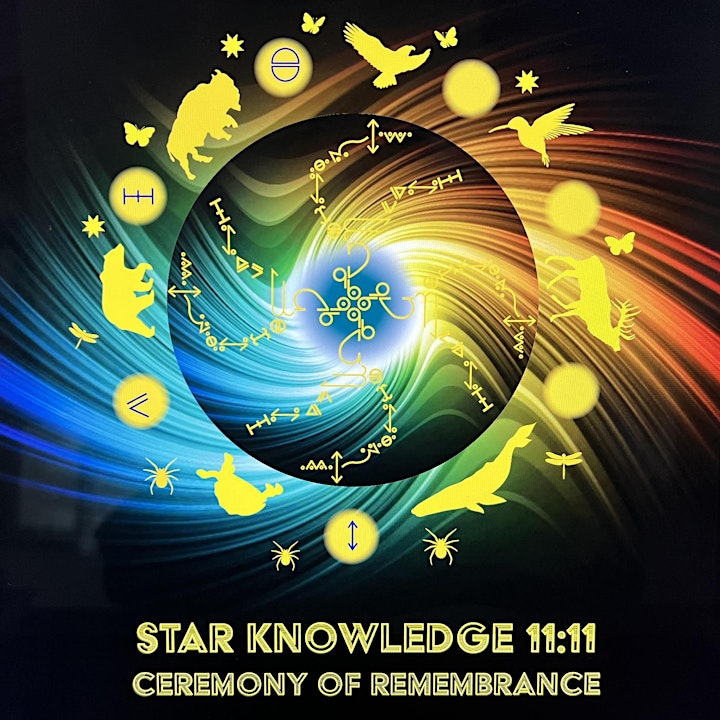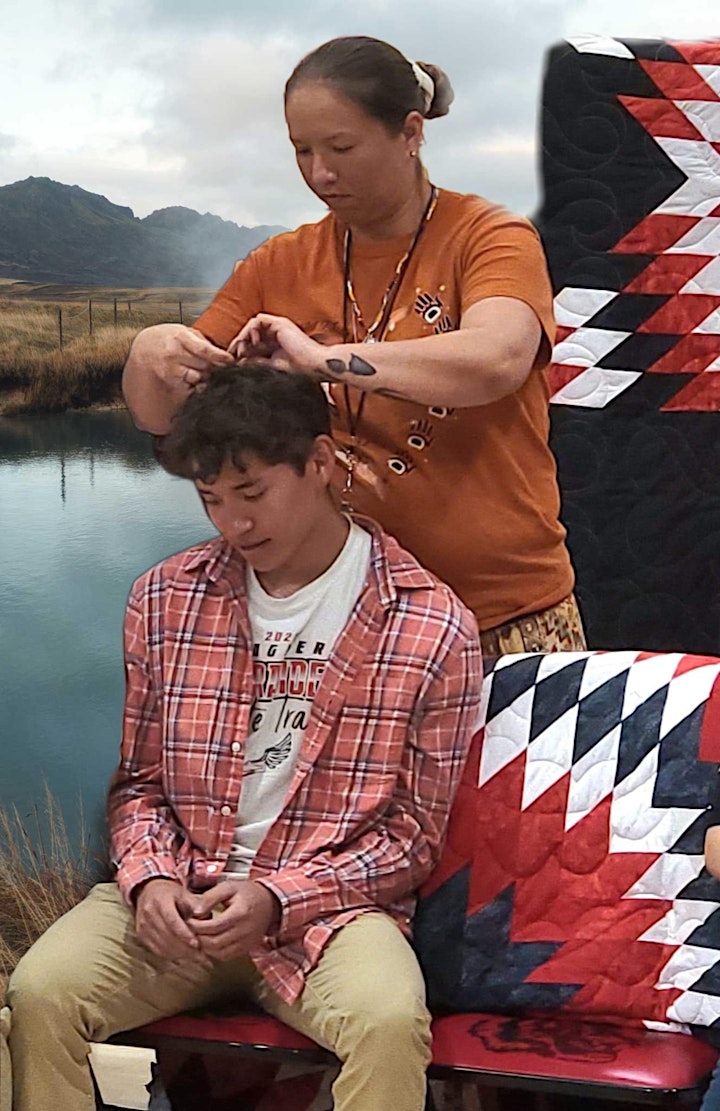 Nikki Zephier
Chief Golden Light Eagle's Daughter and our Hostess of 11:11 Star Knowledge Conference, Ceremony of Remembrance
Nikki Zephier is the daughter of the late Chief Golden Light Eagle, one of the "Original Code Carriers" of Turtle Island. For over 25 years her father shared indigenous knowledge through books, conferences, talks and more. In 1996, he organized the first Star Knowledge 11:11 gathering.
While her father was teaching all around Turtle Island, he was clearing a path for her to continue his legacy. During this time, she has been hard at work raising 5 children and is now the grandmother of 1 child. Her mother and father have passed down a heart full of unconditional love and compassion for all nations and races that she carries with her.
To carry on her father's legacy, she has organized the next Star Knowledge 11:11 gathering being held in Wagner South Dakota on November 11th- 13th 2022. This event will be held as a remembrance of her father and to bring people from all nations, colors, and beliefs together. An amazing panel of wisdom keepers in the form of indigenous leaders, artist, teachers, and speakers from all around have been assembled. The people she has gathered are there to share their knowledge and love to all those that attend the event.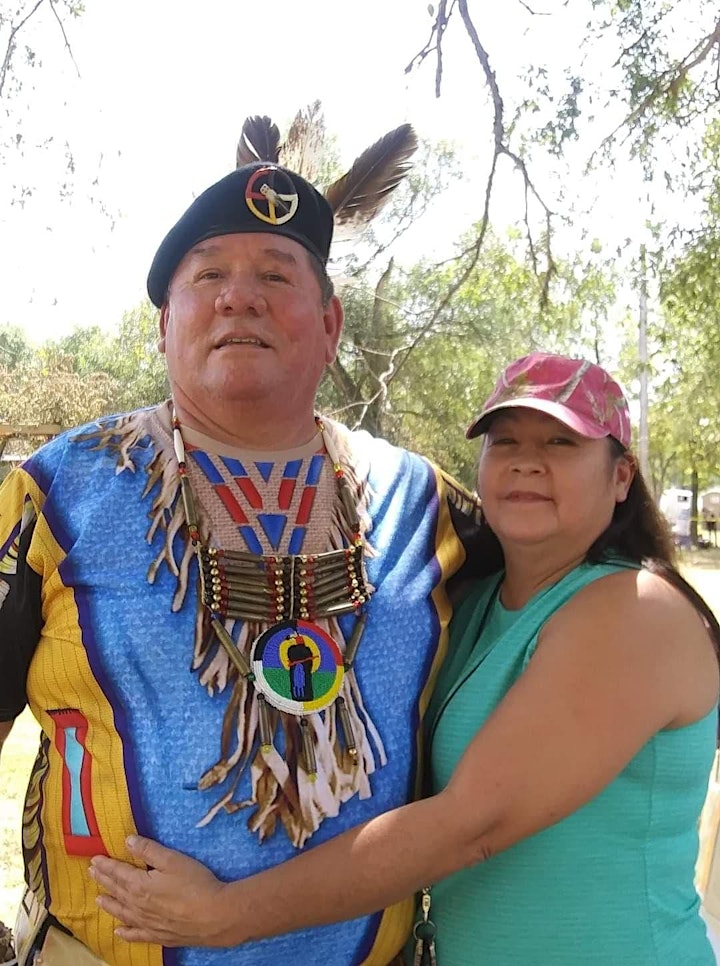 Guy Zephier Sr.
Chief Golden Light Eagles Brother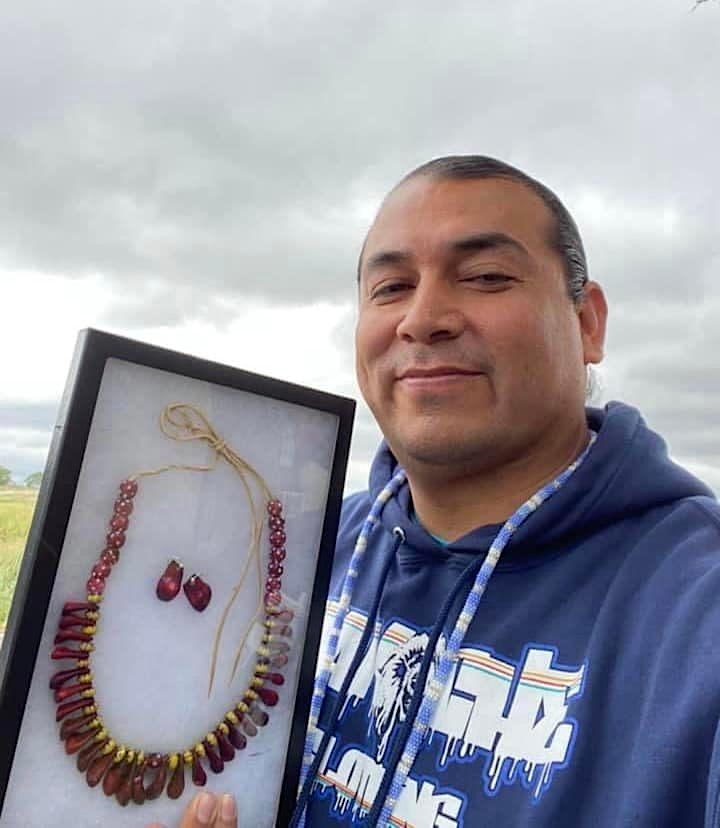 Hehaka Akichita Elksoldier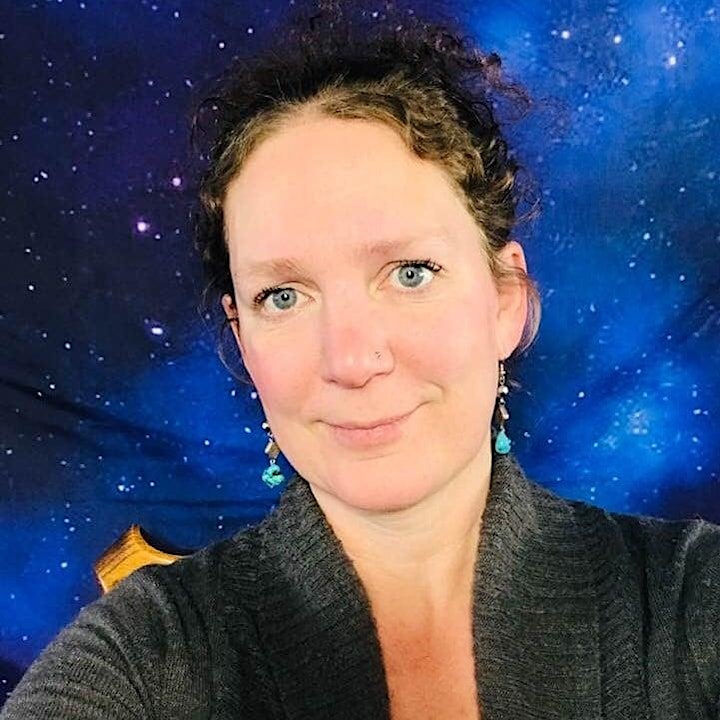 Laura Eisenhower
She is a Global Alchemist, Researcher and Medical and Intuitive Astrologist.. She is an internationally acclaimed speaker who has presented her work world wide. Laura is the great-granddaughter of President Dwight David Eisenhower and she reveals Exopolitical information about his administration, that has been largely held in secrecy. She is considered by many to be one of North Americas leading researchers on: Health, Exopolitics, Alchemy, Metaphysics, and Galactic History. Laura works to free us from the 3-D holographic time-loop, False Archonic systems and Military Industrial Complex and exposes hidden agendas so we can take our power back. Feeling a calling regarding her mission since she was a child, she has gained incredible insight through her wilderness adventures, psychic development and has been connecting major dots about how to guide us into higher Earth energies. She has a deep understanding of Gaia-Sophia and our Divine Blueprint and how they connect to the Venus transits, Earth grids, Global Alchemy, DNA & ET races. Her passion is to inspire unity consciousness and bring us back to the Zero point/Unified field, the totality of our divine powers.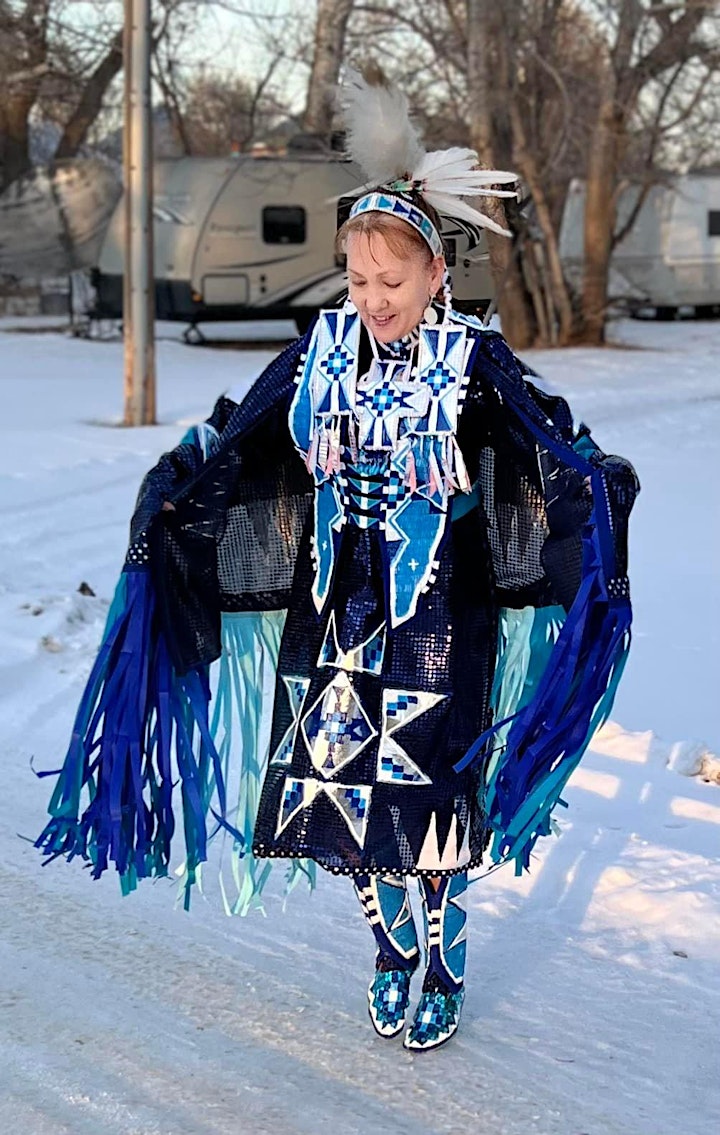 Jackie Bird
Her smile and positive attitude are infectious. Jackie Bird, a member of the Sisseton Wahpeton Tribe of South Dakota and the Three Affiliated Tribes of North Dakota, grew up entertaining. As a six-year-old child, she danced in her first powwow in Pipestone, Minnesota, and she has been performing ever since. She is the daughter of South Dakota Hall of Fame artist, JoAnne Bird, and Gordon Bird, musician and storyteller—founders of Featherstone Productions.
A global talent
Jackie does it all! She sings, writes lyrics, dances, plays instruments, beads, and more. In 1988, she learned to hoop dance, and in 1992, she created a puppet, "Wild Flower," who assists Jackie in her children's shows.
Over the years Jackie has been fortunate to travel, sharing her talent with all types of audiences. Not only does she perform all over the United States, but also she has performed in Japan, Germany, Italy, Hungary, Sweden, Australia, Canada, and Peru.
Perhaps, her goal of "all nations working together for global peace and world healing" is what landed her the opportunity to perform at the 2002 Winter Olympic Games in Salt Lake City, Utah.
Reflecting on that experience, she says, "The Olympic Games, with an audience of 30,000 and a worldwide viewership, was my most memorable performance."
Jackie is constantly on the road spreading happiness, and that's the way she likes it! When they can, her sons - Gordon [Bigboy] and Sheldon - also perform with her, singing and accompanying for her. People of all ages enjoy Jackie's upbeat message about life, the opportunities that lay before them, and the power of positive thinking. Jackie values the time she spends with her audiences and loves the chance to be inspirational.
Native Hope celebrates the vision and imagination Jackie brings to Indian country and beyond. Her inspiration provides a platform that will encourage young people to find their voices and to seek opportunities to better themselves.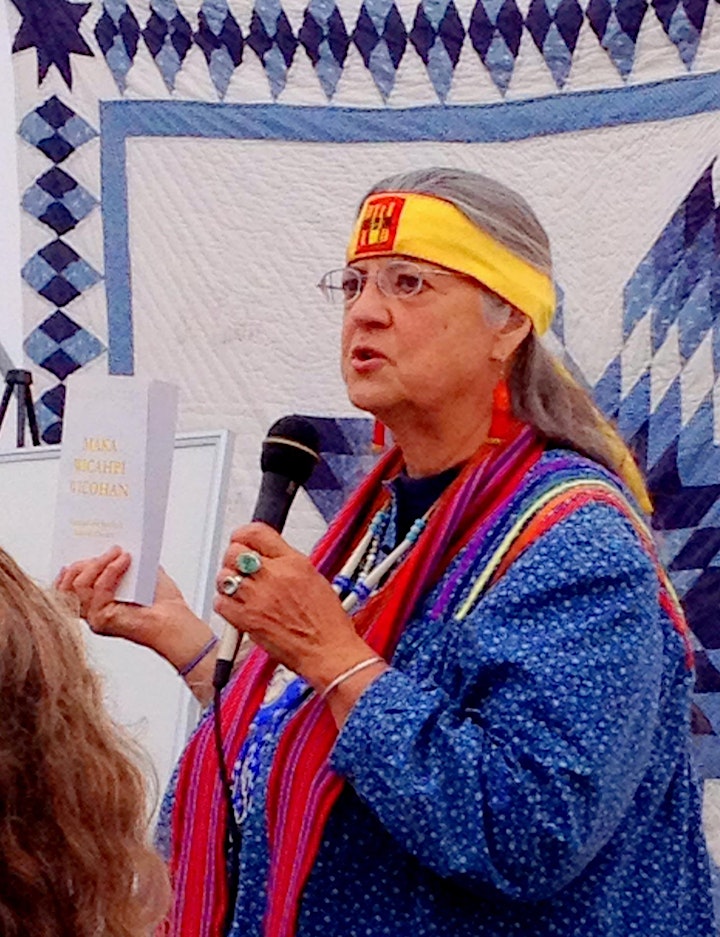 Grandmother SilverStar
She is (Cherokee-Oglala Lakota-Cheyenne-Cree Elder) is one of the "original code carriers" of Turtle Island (North America). A Teacher of the Star Ways, Grandmother SilverStar carries the Ancient Star Knowledge Bundle to the Brothers and Sisters of the Four Directions of Mother Earth, sharing the 52,000-year old Star Knowledge (Universal and Spiritual Star Laws) - long known to the native aborigine First People of Turtle Island as the "Morning Star Teachings of Creator." Hidden for thousands of years, now in a Sacred Manner, through Dream and Vision of Native American Elders Chief Golden Light Eagle and Grandmother SilverStar, the Star Knowledge is gifted to you, the Children of Earth. Dedicated unto the seventh generation... and beyond... and beyond.
• 11:11 — The Word of Love: MAKA WICAHPI WICOHAN, The EarthStar Way.
• 12:12 — The Word of Alignment: IKTOMI WICAHPI WICOHAN, The StarSpider Way.
• 13:13 — The Word of Peace: CAN WAKAN WICOHAN, The Way of the Sacred Tree.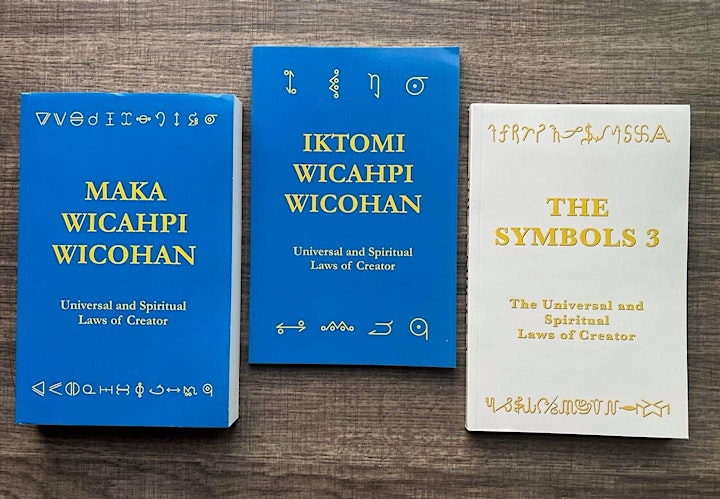 All 3 books are now available for orders.❤
Maka Wicahpi Wicohan (11:11) - $44
Iktomi Wicahpi Wicohan (12:12) - $24
Can Wakan Wicahpi Wicohan (13:13) - $34
Place order by emailing Nikki Zephier at:
symbolsbooks1111@gmail.com
Happy Full Moon, Iktomi Hanhepi-Wi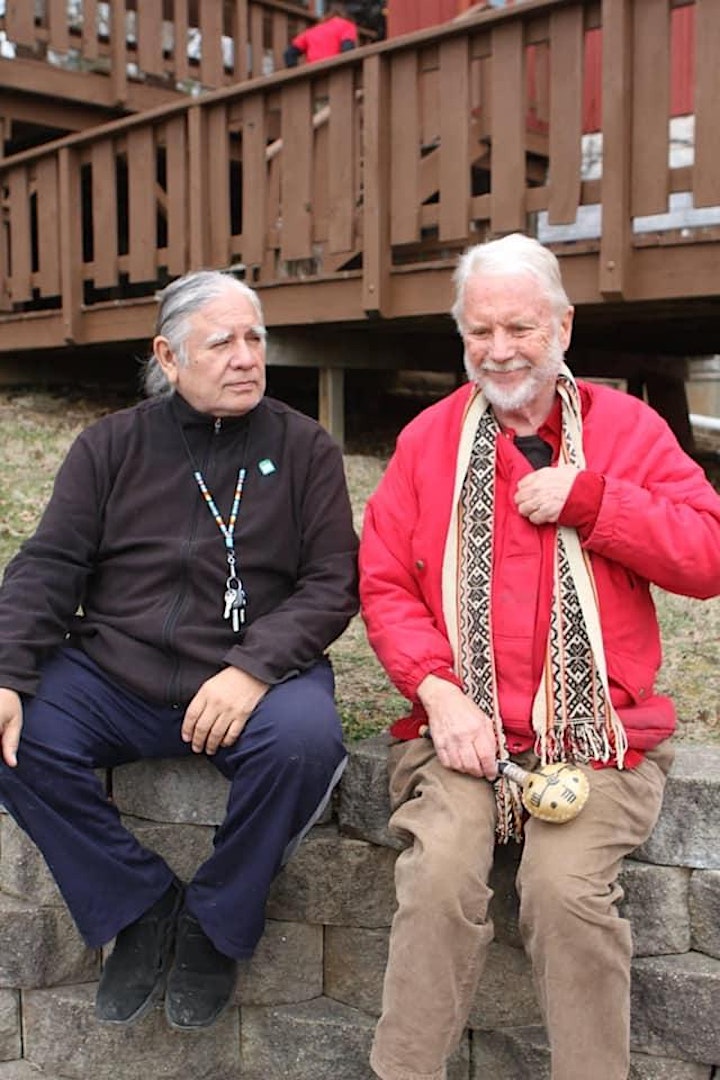 Dr. Arthur Cushman or Tata Arturo
Chief Golden Light Eagle Loren Zephier
were discussing a blue Spaceship with 8 portholes that disappeared in a Portal- he clearly said it was Arcturian and that he was familiar with that type of Ship.
Star Knowledge Conference "Ceremony of Remembrance" November 11,12,13,2022 310 Rainbow Room White Swan Street, Pickstown South Dakota. Tata Arturo will be there.
Dr Arthur Cushman Board Certified Neurosurgeon
From Nashville Tennessee, born and raised in California 4th generation originally Mexican Citizens
Interested in Archaeology, Anthropology, Rock Art
Native American Spirituality and Healing, I have written many papers on above.
Friend of Chief Golden Light Eagle/ Loren Zephier for several years.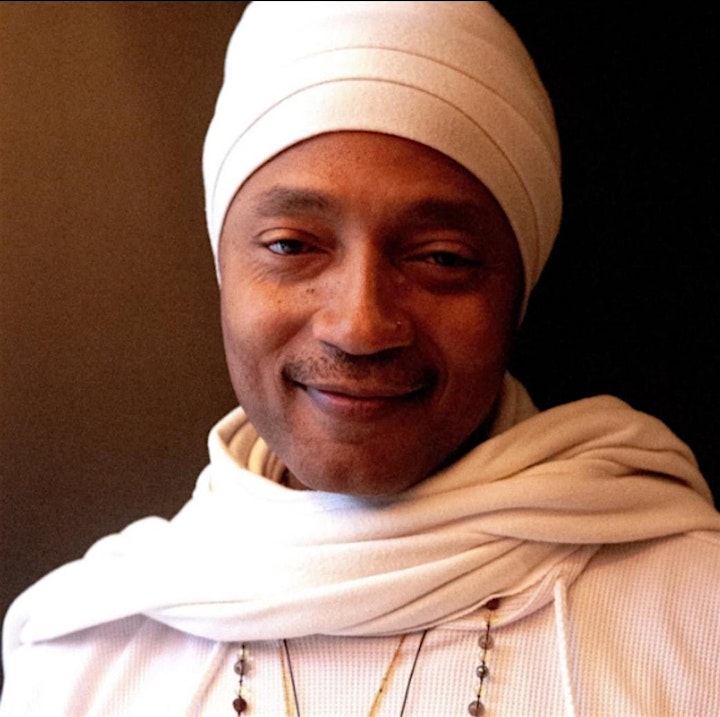 BIKBAYE INEJNEMA, aka Bik (servant) is a teacher of Kemetic (ancient Egyptian) knowledge, cultural activist, healer, spoken word, rap artist and writer. He was born and raised on the West Side of Chicago, Illinois in an area known as The Holy City (North Lawndale). In 1998, Bikbaye's destiny led him to cross paths with a Dogon /Kemetic high priest from Burkina Faso, Neb Naba, who was the first Dogon priest to be sent to America by his elders to share the sacred mystery school knowledge of the Nile and Niger Valley Civilizations. Bikbaye became his first apprentice and eldest student outside of Africa.Upon completing six of ten years of initiation and receiving the ancient teachings, which includes the writing, reading and speaking of the Medu Neter (language of Gods) or the hieroglyphs, traditional healing and the oldest system of what humanity know as meditation, Bikbaye was sent to establish traditional schools in several states in the U.S. to continue the initiatic education of Ancient Tamerri/Kemet (Africa). Bikbaye has taught and lectured around the world.As an artist, Bikbaye has over 17 years of recording and performing experience. In 2013 he founded Conscious Youth Global Network, with the goal of educating the youth about their cultural identities through leadership, history and the "Conscious Arts". These trainings inspire youth to create conscious content that is necessary to bring balance back to an imbalanced world through music and other expressions.Bikbaye Inejnema coming from LA to our spring seed. Check out "New Day - Exodus Army feat. Bikbaye" by Darren NICE Malone on Vimeo.The video is available for your viewing pleasure at https://vimeo.com/25841325If you like this video, make sure you share it, too!Vimeo is filled with lots of amazing videos.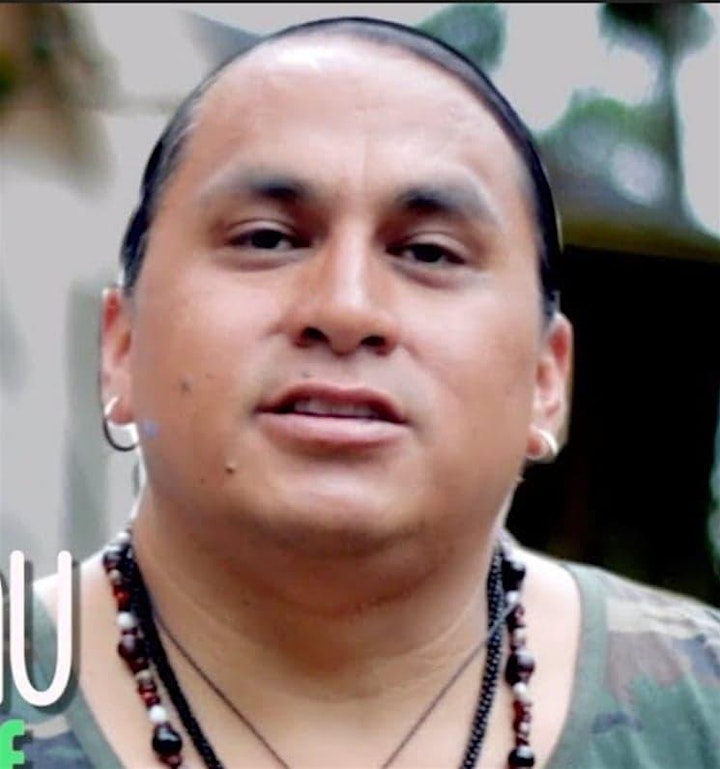 Co-Host Linda Ivarie & Alan Blackburn
Drew Bankey
He is an Iraqi Freedom War Veteran, Sundancer and Sacred Pipe Carrier. Also carrying the South American name of Aguila Cósmica (Cosmic Eagle), he is widely considered a master of plant medicine specializing with Huachuma (San Pedro), Ayahuasca and Changa. Drew is co-founder of "Sacred Journies Within"a nonprofit Plant Medicine Church, Author of the internationally distributed books "I'm Perfect and So Are You", and " Find Your Inner Guru". A clear channel of Source!
The founder and host of Eagles Nest Podcast
His experience with "near death (NDE)", several ET contacts, being a caretaker of the Crystal & Star alter, and participations in Ancient Sacred Ceremonies has fostered a relationship with off-planet intelligence, which in turn has led to a responsibility as a messenger of humanities evolutionary shift.
He also the co-founder of Sacred Journies Within a 501c3 Plant Medicine Church!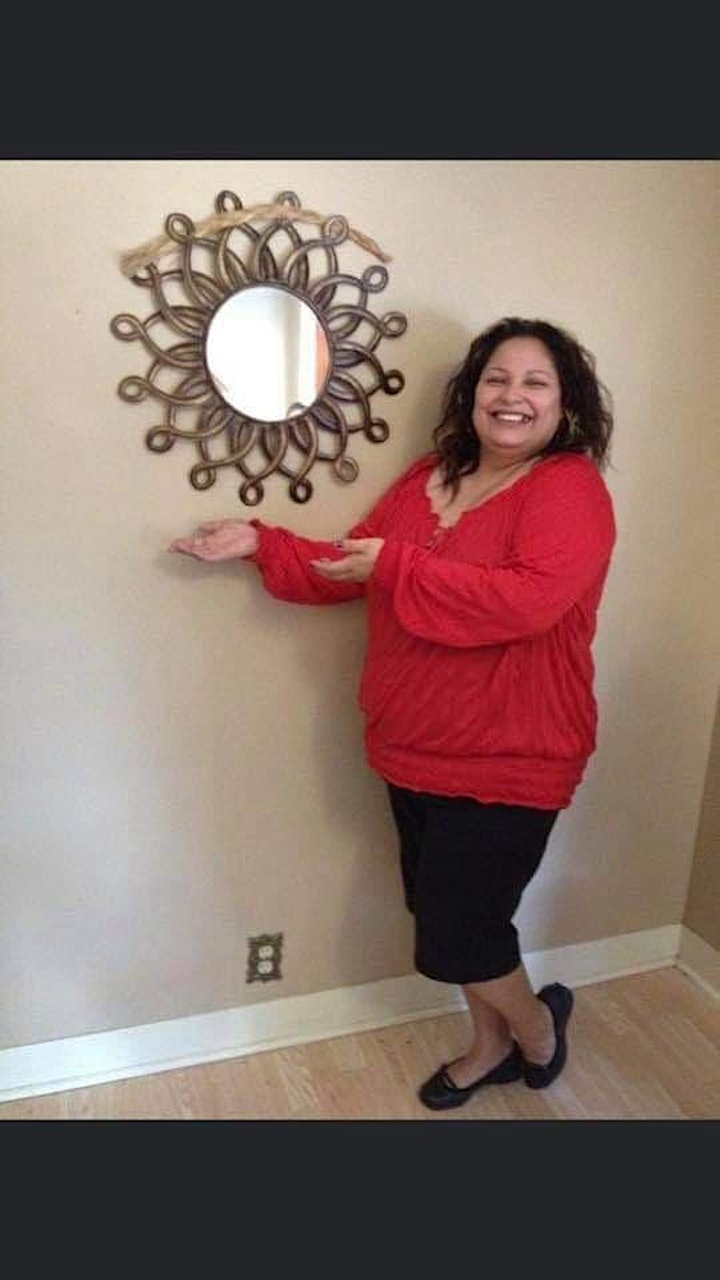 Shelly SongHawk
Native American Food Vendor
Breakfast, Lunch and Dinner provided by Shelly SongHawk will be for sale at the event
Friday dinner—- vegan chili
Regular chili
Frybread
Saturday breakfast—— tofu or bacon breakfast burritos
Fresh fruit cups
Saturday lunch——chickpea salad or chicken salad croissant sandies
Chips
fruit cups
Saturday supper—- hard shell black bean or ground beef tacos
Red rice
Corn salad
Sunday breakfast—bagel breakfast sandies
Bacon egg and cheese or tomato with avocado
Fresh fruit cups
Sunday lunch—taco pockets
Beans and rice (vegan)
Ground beef
Buffalo chicken
Fruit cups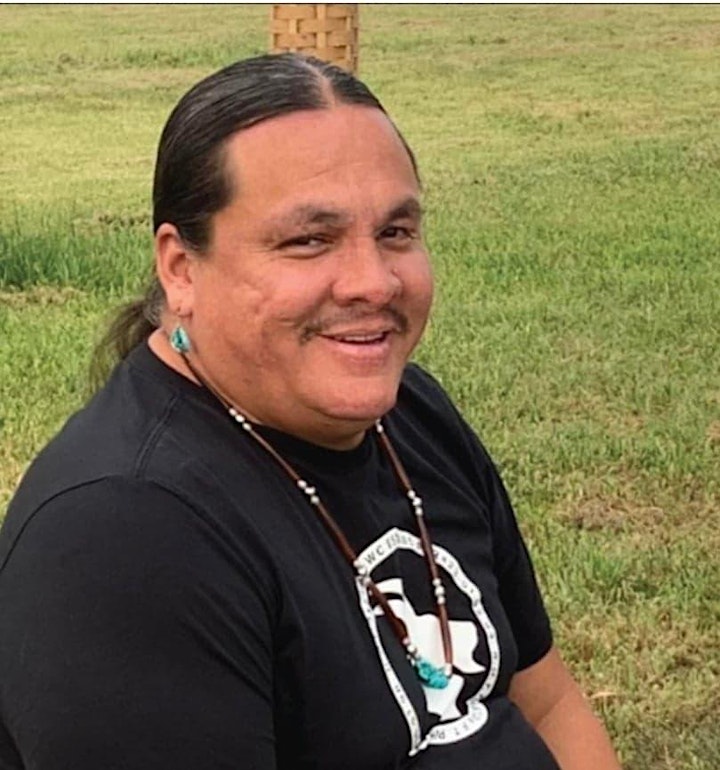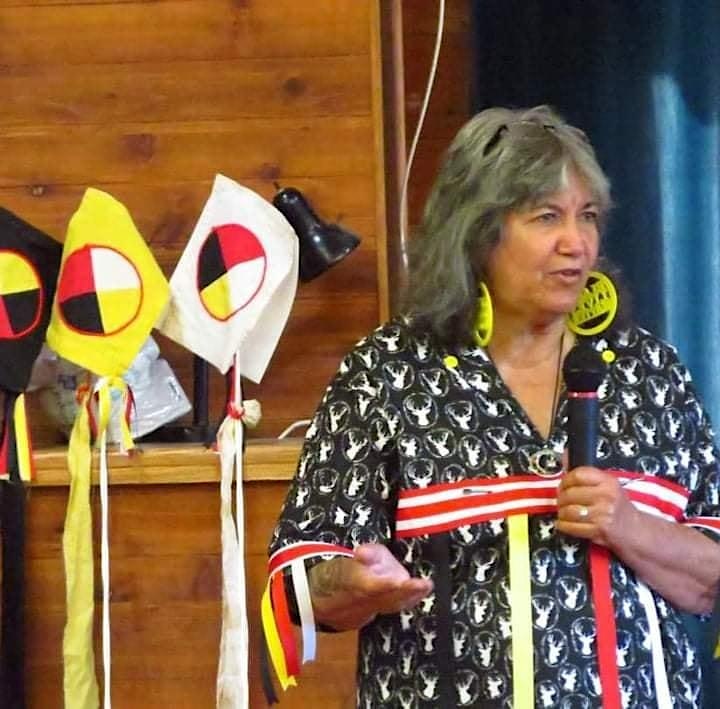 Susan Kaiulani Stanton
(Mohawk/Native Hawaiian) is the Founder and Senior Grandmother of Grandmothers Circle the Earth Foundation, an international organization that travels the world in service of Mother Earth and future generations, giving birth to new Grandmother councils all over the planet.
Susan is Vice-President of the Great Balance, bi-located in the United States and Colombia with a focus on building a culturally appropriate university and the planting of one million trees to protect and perpetuate the culture and sacred land of the mamos, the Indigenous People of the beautiful Sierra Nevadas de Santa Marta.
She is a delegate with the International Public Policy Institute to the United Nations Commission on the Status of Women, and has also participated in United Nations forums on Indigenous rights.
Susan lives with her husband Brad Walking Bear Stanton (Narragansett) on the Mississippi River in the heartland of North America.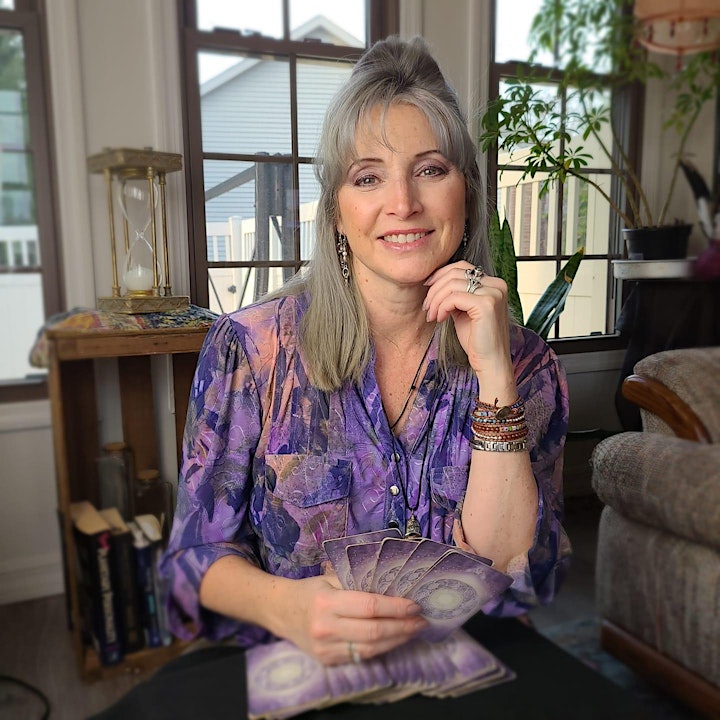 Patty Patty Jones Tate
Since early childhood, I have been drawn to the world of magic, spirituality, and intuition. Like many of you, the songs of my ancestor's thrum through my veins. Their voices urged me to action. To devote my life to energy work, teaching and spiritual transformation. It was through my dreams and faith that my life's direction became clear. The voices became louder as I trusted my new journey. I knew my ancestors would guide me along this sacred path.
I've been a teacher for thirty-four years, and have a Master's degree in counseling. In my time spent as a teacher, I discovered early on that teaching is a form of art. Every person is a canvas. Our canvases are colored with our thoughts, experiences, emotions, and ideas. As a teacher, it has been my privilege to assist in developing and adding the colors to the canvas of each person I have had the opportunity to work with.
There's no single color of paint that works for every canvas. Just as there is no one teaching style that works for every person. In the time that I have spent as a teacher, I have found that people already know how to paint their own canvas… you just need to give them the right tools. My hope is to offer you "tools" to navigate your own spiritual journey.
I provide Tarot and Astrology Consultations and Workshops, speaking engagements, month ahead Astrology insights and a newsletter. If you are ready to begin your spiritual journey… look for upcoming classes or schedule a personal consultation.
Patty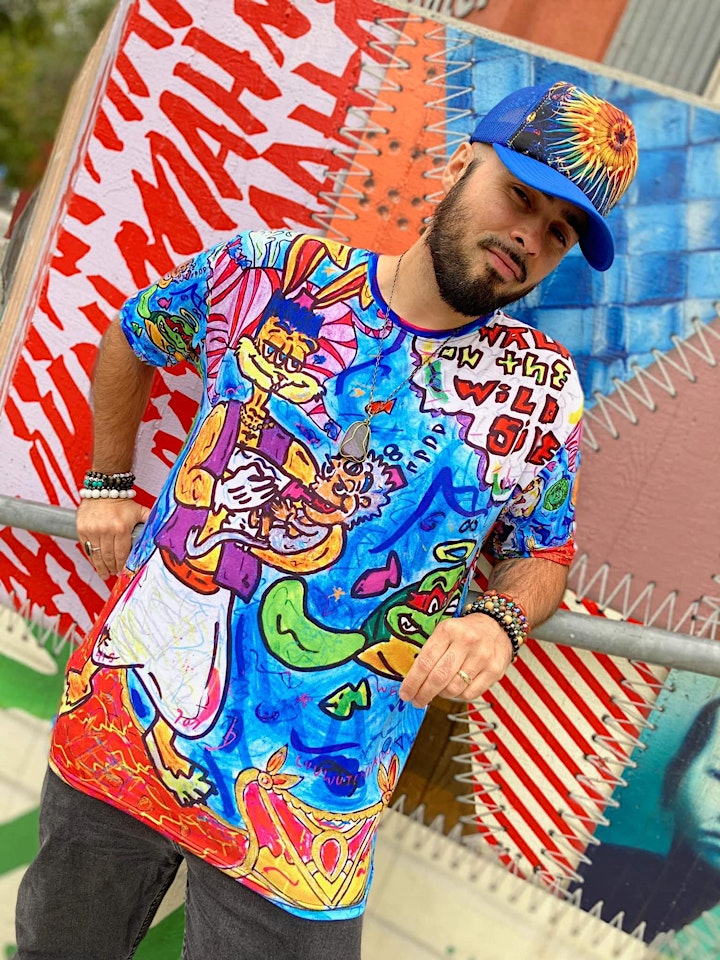 Señor Gigio Hip Hop Artist,from the San Francisco Bay Area.
"Señor Gigio is a celebrated independent Hip Hop artist (Supa Emcee / Singer / Cartoonist) based in the Bay Area. He is known for being prolific, having released over 20 projects since 2006. He has collaborated with hip hop veterans locally, throughout the states & internationally. His music is inspirational, eclectic & masterful, with a knack for storytelling, abstract concepts & catchy hooks. His sound continues to grow & evolve as he steps into the forefront as a Singer, expanding his musical horizons in tandem with his supernatural Emceeing abilities. Whether it be through rapping highly-technical yet funky dope flows, crooning bluesy soul ballads or experimenting with bold alternative sounds, Señor Gigio doses his audience with the pure magic that life itself is made of.
Señor Gigio has toured his music independently throughout California, Oregon, Washington, New Mexico & even internationally in Canada & Japan. Locally, he has woven himself into the fabric of the Bay Area music scene & community, becoming a fixture in his own right. Today, he continues to broaden his horizons, finding inspiration, directing music videos, drawing funkadelic-style art, creating & releasing new albums. In 2018, he even released his very first comic book which he illustrated & wrote himself. Señor Gigio also follows his calling to be a Spiritual Guide to those in need. You just might find him doing Tarot readings on Telegraph in Berkeley. Most recently, in June 2022, he embarks on a new chapter as a creator having released his new album "Funklore" alonside his comic book "Super Psychic Kitty Meets the Mummified Pharaoh" with a slew of a groundbreaking animated music videos."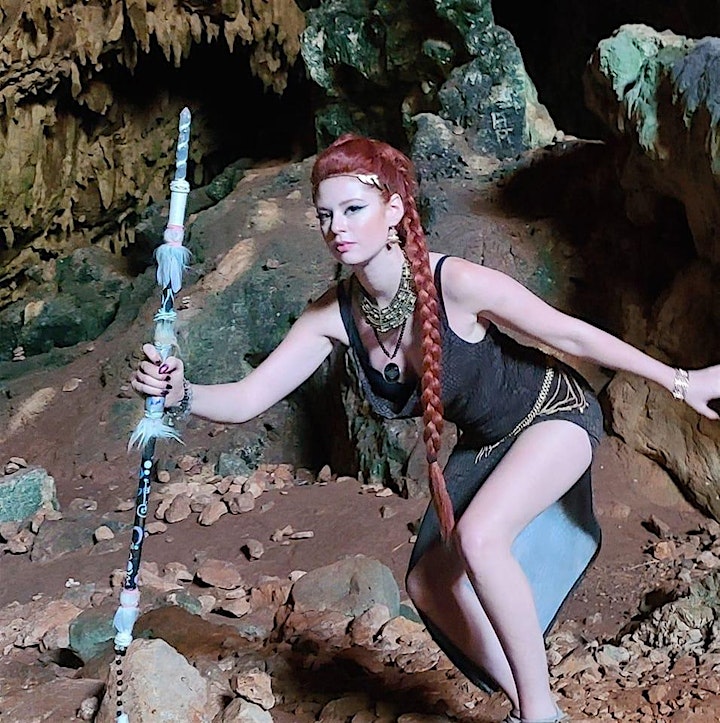 Apolla Asteria
Apolla Asteria is an artist working in the entertainment industry in Los Angeles, California as a SAG affiliated actress, Youtube/Podcast host, also known for being the guitarist for the multi-award winning 432hz frequency band; The Siren. She is the artist/creator of Shaman Spears, uniquely hand-crafted energy channeling devices she invented herself (www.shamanspears.com). Apolla is the host of Apolla's Odyssey which has featured live podcasts weekly and exclusive interviews from top researchers, writers, and whistleblowers from the UFO/Disclosure community she also interviews individuals on the topic of Consciousness, activists of Freedom, and the Global Paradigm Shift. She is a Panelist and has reported for Third Phase of Moon. Besides being an artist of many forms, she is also a speaker for Conscious/Disclosure Conferences after being a lifetime researcher of UFOlogy, exopolitics, forbidden archaeology, esoteric knowledge, and metaphysics. Apolla has been considered by herself and many others to be a pioneer in the human consciousness shift movement. After a lifetime of practice in Quantum Touch Apolla is now certified on Quantum Touch Levels 1 and 2, The Wonder Method, and other modalities. Besides her studies in the paranormal, she is also a political activist for Freedom and basic human rights. She has covered live footage of many recent historical pro-freedom events and is a representative of the Free and Equal Elections Foundation. Apolla has traveled the world visiting sacred locations investigating forbidden archelogy and ancient sites. Some of the events Apolla has presented at include: LA Conscious Life Expo, Camp Disclosure, United We Stand Fest, Disclosurecon, The Seventh Seal Summit and 5D Events.
Youtube Channel:
https://youtube.com/c/ApollasOdyssey
Websites:
https://www.apollaasteria.com/
Art
https://shamanspears.com/
My presentation is titled "Solutions for Humanity"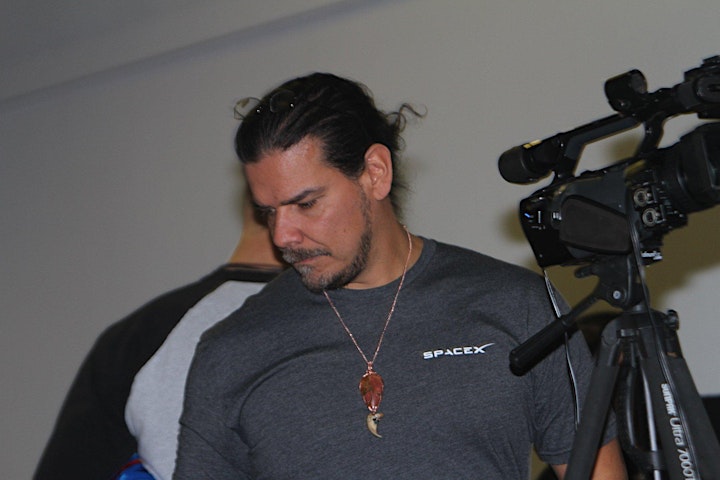 Eddie Hinsley
Eddie Hinsley is a Reiki Master Teacher of 15 years. A medicine practitioner of plants, roots, and seeds. He has traveled as a DJ in ecstatic dances across turtle Island and in Hawaii. As an energy worker and seeker of truth, he has studied with mentors such as Chief Golden Light Eagle and Brave Eagle Soaring. He now is a Sundancer with the Lakota and resides in pickstown, South Dakota.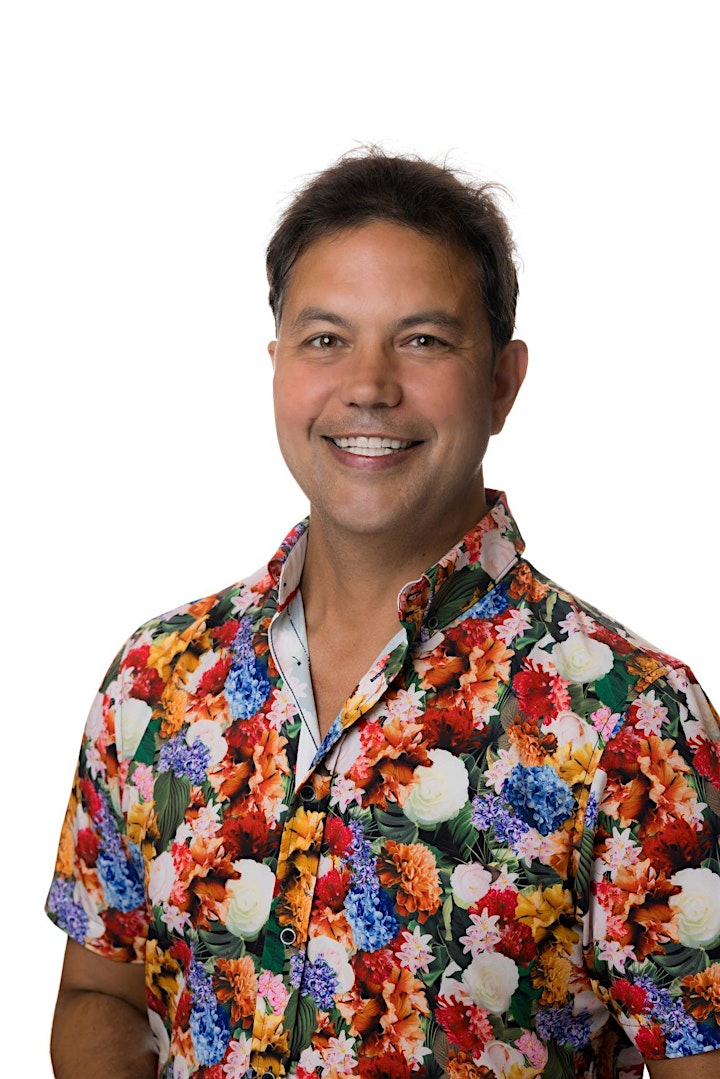 Grant Gentry Hicks
Having long been a travelling multidimensional rainbow wizard, Grant now works his magic in schools across the country, sober and professional. He works with elementary and middle school teachers to improve their math and reading classrooms, including some Lakota schools. He lives in Iowa, with Becky and Will and star cat, Lilac, and is often seeing his daughter, Kylena. Grant is ever striving to help bring the cosmic galactic Heavenly realms to Earth as Disclosure continues to happen, one person at a time. He continues to work towards publishing his 7-D Star Family Oracle Cards and offers readings from this deck.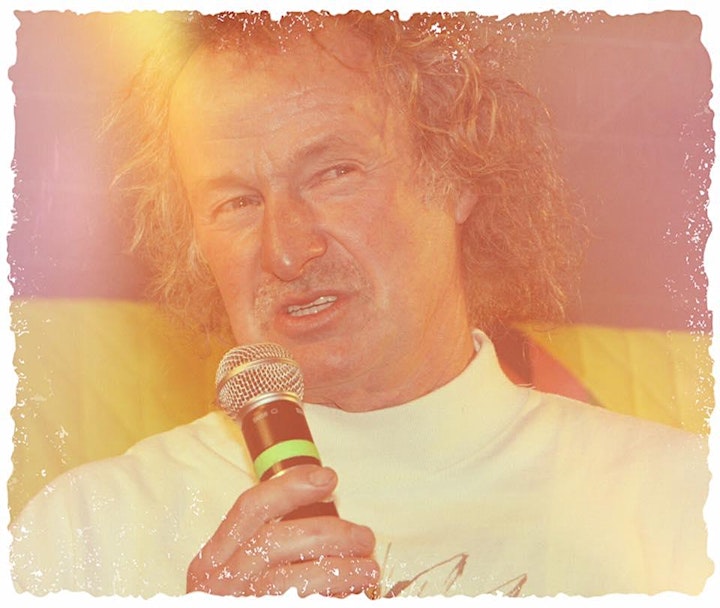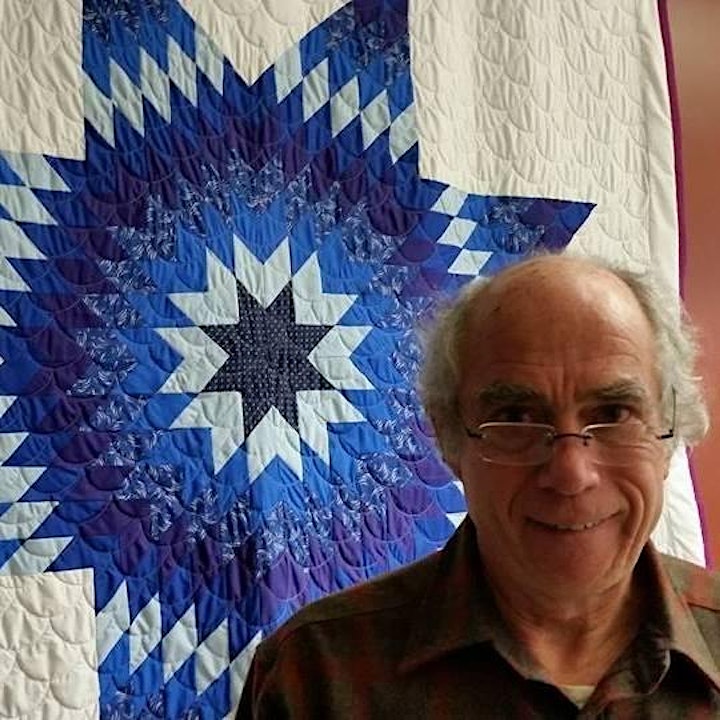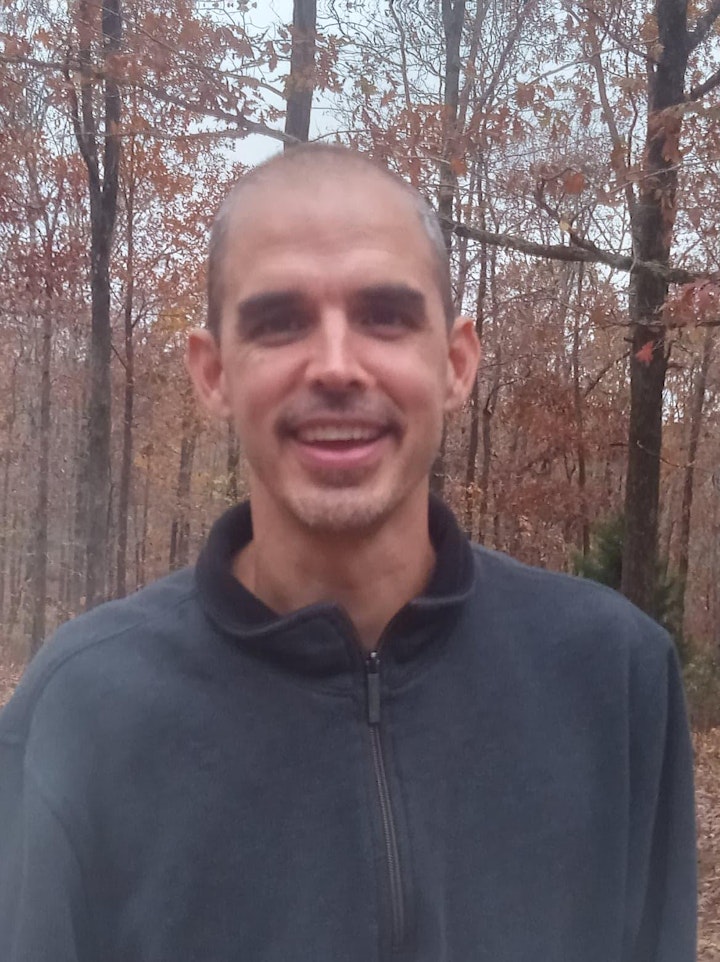 Garret is an empathic intuitive who has worked extensively with plant medicine for the past 10 years. Garret is a specialist in Shadow work and helping those in need with unraveling the complexities of the human vessel. Garret has worked with frequency of sound and language.
Garret moved from Texas to Tennessee with his family, his beautiful partner, Sharla and his kids Lanae Astor. After decompressing the old dilapidated system from the mind and body, a non-profit called SoulFull Waters was birthed. The vision of SoulFull Waters is to create a foundation that allows our dreams to come together while supporting the full complexities of the human experience. The dream is to live within unity, empowering co-creation within a system that allows our human expression and experience to grow while learning to be centered within the present moment.