Star In Your Own Reality Show Part I: Your Own Web Series

Monday, March 25, 2013 at 6:30 PM (EDT)
Event Details
Star In Your Own Reality Show Part I: Your Own Web Series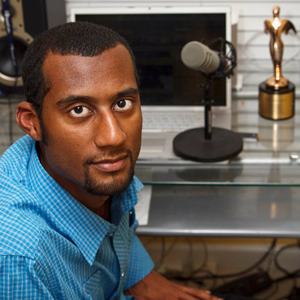 Want to create your own reality show centered around your beauty brand? Want to get more fans and followers while promoting your services, spa or salon on product line? The International Association of Beauty Brands welcomes award-winning video producer and media specilist Amani Channel to share his recipe for crafting a successful web series. Before investing thousands in a pilot and production crew, learn how to develop your concept and affordably produce your show--with nothing but an iPhone! Video is hotter than ever, with YouTube sensations landing TV shows and films. Learn how to create your own webisodes to build buzz for your beauty brand.
You'll learn:
How to come up with your show concept

How to prepare your locations

What equipment you need to deliver professional-quality results

How to properly light your shoot for a high-end look

Easy editing techniques to package your show

How to host/syndicate your show online 
EVENT DETAILS:
 
Date: Monday, March 25th
 

Time: 6:30PM EST
 

Cost: FREE for IABB Members, $25 for Non-Members 
 

Location:Teleclass, Call-In Details Provided upon Registration 
 

 
 

This teleclass is ideal for hairstylists, makeup artists, cosmetic surgeons, estheticians and salon and spa owners.
 

Registration includes MP3 Recording of training plus PDF Worksheet and Resource List

About Amani Channel
Amani Channel, MA is an educator and specialist in traditional and digital media. During his career he's worked as a news reporter, content/community manager, media consultant, and he's an award-winning video producer. He currently serves as a Sr. Producer at KEF Media, a company that specializes in broadcast PR. He also serves as an adjunct professor at the University of West Georgia and teaches video production techniques at http://www.WebVideoChefs.com

Channel's content, commentary, and reports have been featured across the airwaves like NPR, APTN (Associated Press Television News), CNN, Headline News, Fox News Channel, BET, Black Family Channel, HDNews, and across the Web.

He's also worked with brands and organizations that include Visa, Coca-Cola, Hershey's, Chick-fil-A, Popeyes, Kennesaw State University, the School of Audio Engineering, and Hillsborough Community College to mention a few. 


Channel is an early adopter of new media and in 2006, founded MyUrbanReport.com, a citizen journalism styled vlog. His primary focus is building his video production community, http://www.webvideochefs.com.

Channel often speaks at conferences, workshops, and universities across the country about traditional and new media. He's taught video production at Hillsborough Community College, and the Connecticut School of Broadcasting in Tampa, FL, and Kennesaw State University.

In 2010 he received a Master of Arts from the University of South Florida.
About the International Association of Beauty Brands
The International Association of Beauty Brands (IABB) helps emerging and established beauty businesses get to the next level of success. Proprietors of Salons, Spas or Cosmetic Surgeons, Professional Makeup Artists, Hairstylists, and Estheticians and Product Manufacturers all turn to IABB to Start, Run and Grow their beauty business. Through monthly training along with a repository of tools and resources, IABB gives its members professional business development at an affordable cost.
Organizer
International Association of Beauty Brands