Actions and Detail Panel
Stapleton Nebraska Eclipse 2017
Mon, August 21, 2017, 7:00 AM – 10:00 AM CDT
Description
On August 21, 2017, the most amazing event in a generation will cross America, and Stapleton, Nebraska is right in the heart of it! Totality of the Great American Eclipse will begin in Stapleton at 12:53:58pm Central Time and will last for 2 minutes and 33 seconds! Because of our favorable weather conditions, dark skies and broad horizons, the Nebraska Sandhills have been named the #4 viewing site in all of America for this incredible event.
Stapleton has scheduled a full weekend of activities for visitors to totally immerse themselves in the history and culture of the Nebraska Sandhills as well as experience the incredible total solar eclipse!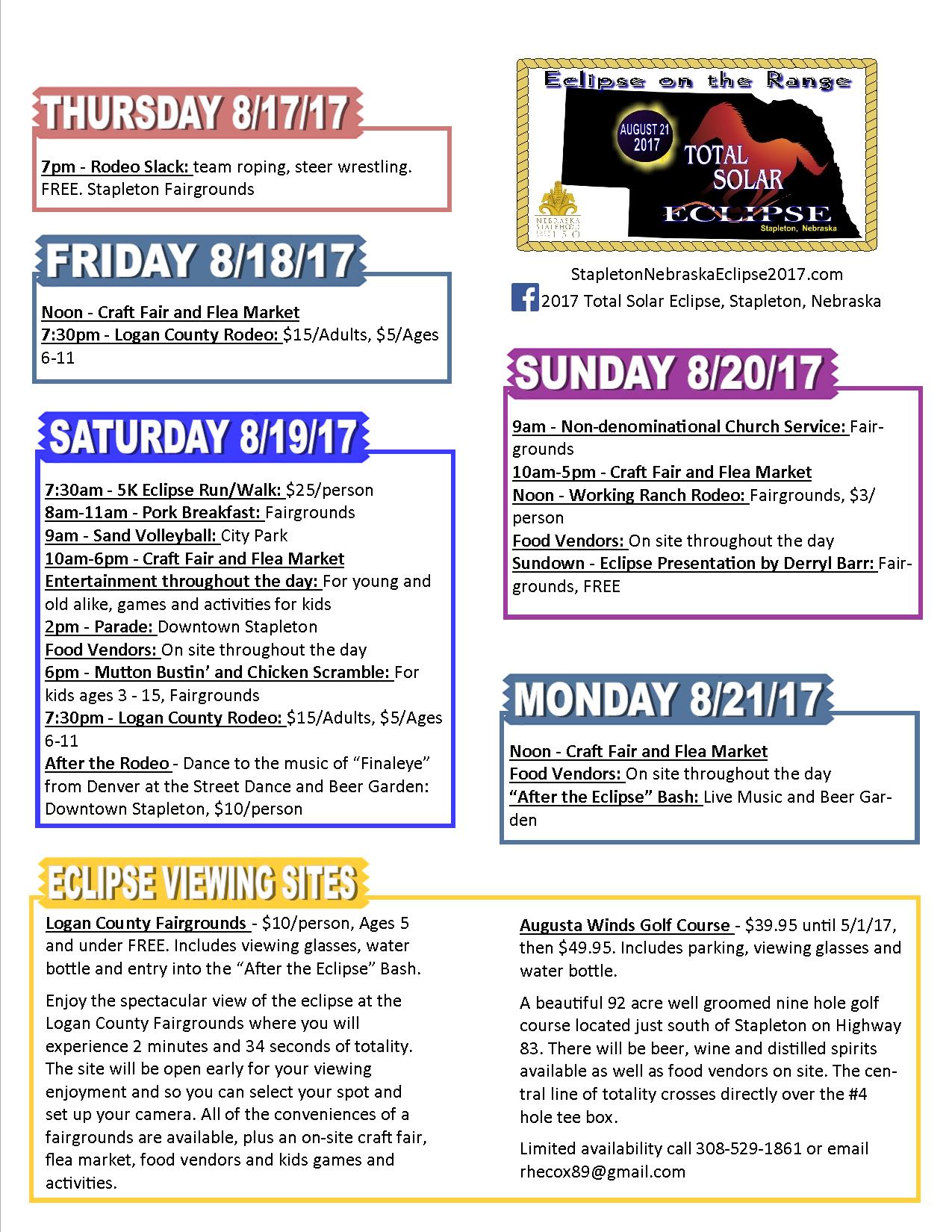 This is a "rain or shine" event. No refunds will be offered.
Stapleton is partnering with our neighbors to the south in North Platte to provide services to our visitors to this event. North Platte has more than 1,400 sleeping rooms, plus a host of dining options and attractions for you to enjoy your stay. Transportation will be provided with the purchase of a ticket on Saturday, August 19, Sunday, August 20 and Monday, August 21 between North Platte and Stapleton.