Description
Stanton College Preparatory School Class of 2008
10 Year Reunion:
Saturday, June 23, 2018
Intuition Ale Works - Rooftop
Party Starts at 6:30PM
Address: 929 E Bay Street, Jacksonville, FL 32202
Attire: Smart Casual (a.k.a. what you would wear for a fun night out on the town)
Tickets are $70 per person
The LAST DAY to buy tickets is June 14th.
Tickets include heavy hors d'oeuvres, an open bar tab (limit TBD), music and a photobooth. Feel free to buy as many tickets as you'd like for guests/significant others!
We will be giving out some fun superlatives at the reunion. You'll notice there are a list of questions in the registration information. This information will be used to determine the winners of the superlatives. If you'd prefer not to respond, that's totally fine! Just simply write N/A in the answer boxes.
Strata Clothing (aka Jason Rodriguez and team) has designed a special edition t-shirt for the Stanton Class of 2008. Order yours for an extra $9.50 and let us know what size you are! Last day to order t-shirts is June 8th.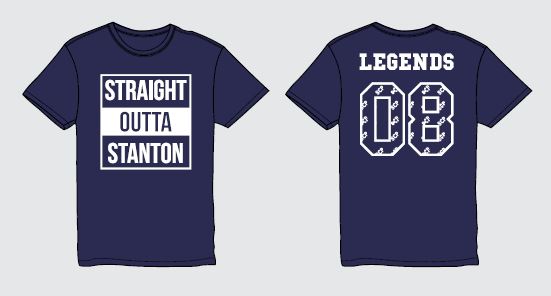 We'll also be finishing the weekend off on Sunday with an open beach day in Jax Beach. Friends and families welcome!

Questions? Call Brittany (Schnorr) Wynne at 904-343-8921 or shoot me an email at brittlynnewynne@gmail.com.