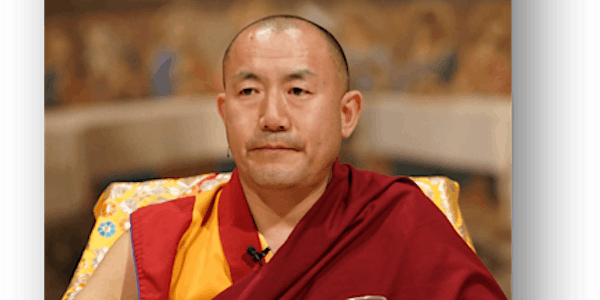 Stanford Talk by Khenpo Tsultrim Lodro - Transcend Stresses and Negativities to Reach Full Innate Potential
When and where
Location
Stanford Memorial Church 450 Serra Mall Stanford, CA 94305
Description
Transcend Stresses and Negativities to Reach Full Innate Potential
This event is open to public. Seating limited and ticket is required for admission.
Come and find out the root causes of stresses and negativities in our daily life, how to transcend them through right view and mind training, and our own mind's hidden power awaiting us to discover.
The venerable Khenchen Tsultrim Lodrö Rinpoche is one of the most influential Tibetan Buddhist scholars and meditation masters, and the Vice President of the Larung Gar Five Sciences Buddhist Academy in eastern Tibet which is the largest Buddhist Academy in the world. Khenpo has given talks on various topics at Google, Stanford, UC Berkeley, Harvard, Columbia and other universities in the last 2-3 years.
Khenpo will speak in Chinese and translated into English.
This event is sponsored by the Buddhist Community At Stanford, cosponsored by Stanford Office for Religious Life and Luminous Wisdom Meditation.