Stanford International Weekend - Sunday Visit - Street Art Tour of the 13th...
Description
Once upon a time in the 13th arrondissement... atypical and unique... we find ourselves in THE place for street art. Twenty-eight frescoes co-exist in the 13th arrondissement, painted by 21 street artists from 10 different nationalities. While some of these frescoes can be found on enclosure walls, most of them are on walls of enormous proportions. These can be found on the facades of this area's social housing or on the gables of these buildings. Some frescoes are more than 50 meters tall and their widths as large as the buildings themselves (more than 20 meters long). How can we explain these monumental works of art? Everything has a story... a story that is worth being told.
This is a very special visit of an area of Paris not known to many visitors - an area of recent urbanization and modernization in line with the theme of our conference. Part of this visit will also include an explanation about the site of our Saturday conference, Station F.
Meet at 9:50 am at the exit of the M° Nationale. We will finish at 12:00 or 12:30 pm.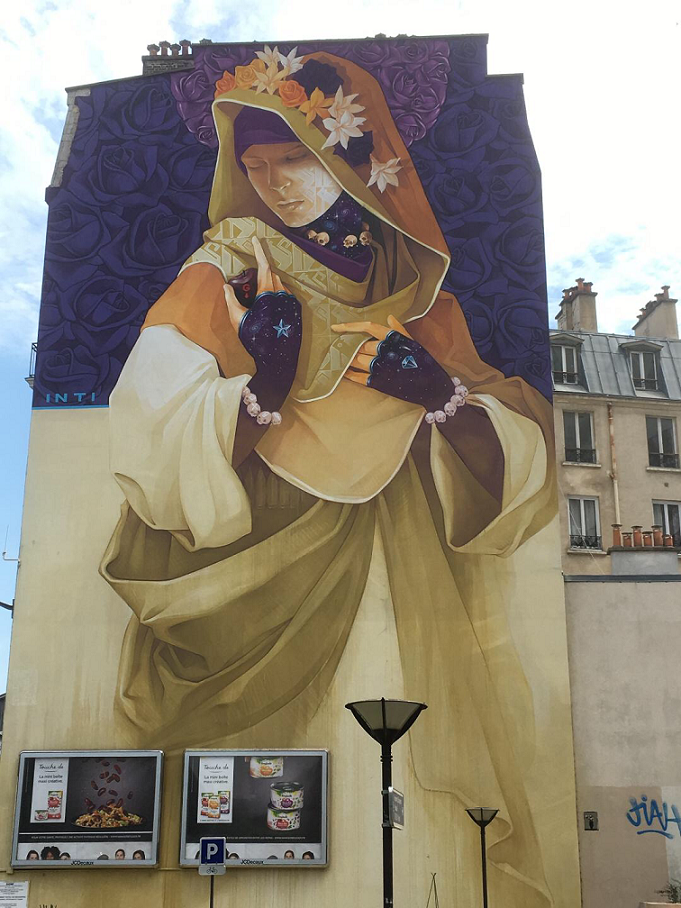 About the guide, Claude Rocca: Claude is an Art Historian with Master's Degrees from the Ecole du Louvre and from Paris IV Sorbonne University. He specializes in Italian paintings - Genoan and Napolitan schools of the 17th century. He has been a national guide since 1983. His company, Les Chemins de l'Art, is also a cultural and tourist agency that has catered to individuals, groups and corporate clients since 1989.