Description
Stanford GSB's Future of Media Conference - 2017
8:30am-4pm Wednesday March 8, 2017
Cemex-Knight Management Center
788 Knight Way, Stanford, CA 94305


Theme: "Where Old and New Media Converge"
Increasingly, the future of media is a collaborative venture between existing franchises and new innovators in the space. Stanford's GSB's Future of Media Conference brings together leaders from across the industry to explore this trend.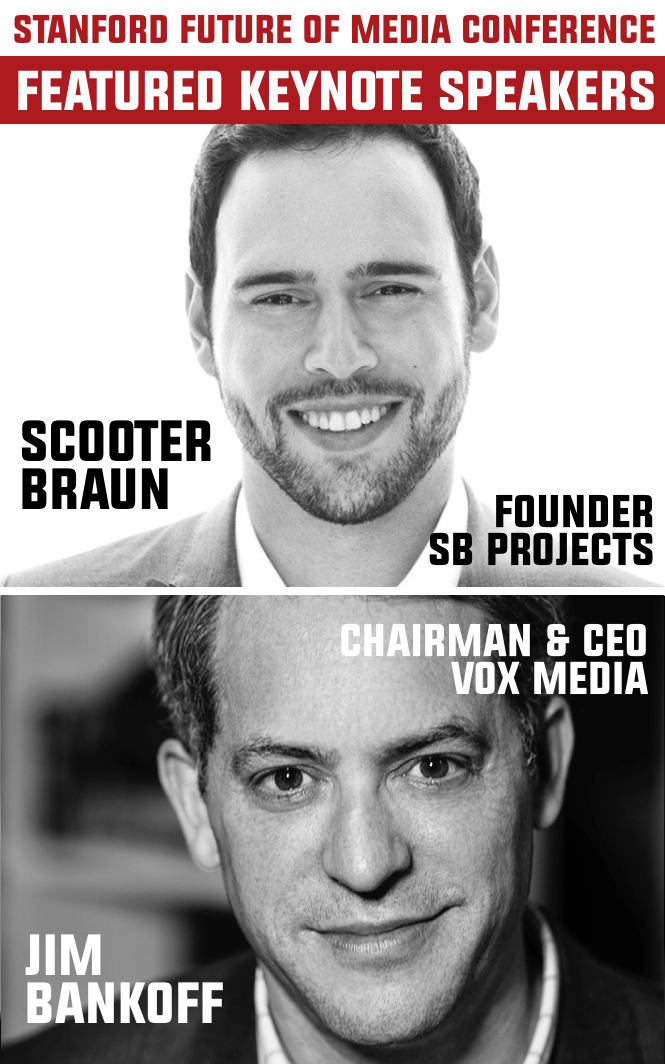 Also featuring panelists from Google, Youtube, Facebook, Pandora, Oculus, Lightspeed Ventures, The New York Times, and many more!