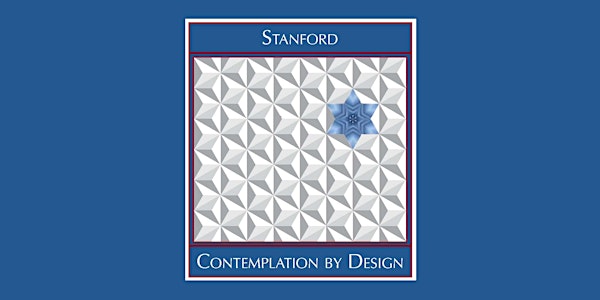 Stanford Contemplation By Design Summit 2022 Online (Oct. 9 - Nov. 2 )
Free events will be offered October 9 - November 2, to further individual, community, and planetary health and well-being.
About this event
Free events are offered Oct. 9 – 16 and Oct. 28- Nov. 2, 2022, to further individual, community, and planetary health and well-being.
Contemplation By Design is a comprehensive, multidisciplinary, campus-wide program cultivating resilience, well-being, wisdom, compassion, and sustainable, ethical, purposeful service.
Summit participants will have the opportunity to cultivate perspective, meaningful purpose, and contemplative practices that refresh and renew the mind-body-spirit.
The full Summit schedule is posted at contemplation.stanford.edu/summit. All events are FREE and online via Zoom.
2022 Speakers include (in alphabetical order):
Bessel Van Der Kolk
Bruce Alderman
Christine Brems
Deran Young
Diane Musho Hamilton
Elaine Ray
Fleet Maull
Gabriel Kram
Heather Freeman
Heiner Fruehauf
Hong Yang
Lauren Artess
Lisa Miller
Mimi Kuo-Deemer
Partisse Cullors
Peter Levine
Rebecca Schisler
RIchard Rosen
Tawni Tidwell
Teja Bell
Thema Bryant
Thomas Huebl
Tia Rich
Yi Yuan Tang
Admission Info: This event is FREE. Registration is required via Eventbrite and the Zoom link for each session. The Zoom links will be provided in the Eventbrite registration confirmation e-mail.
Zoom Links: After you register in Eventbrite, you will receive a confirmation e-mail from Eventbrite. The Eventbrite confirmation e-mail will give you the Zoom links for each of the Summit events.
To reserve your seat in the Zoom sessions you choose to attend, use the Zoom links provided in the Eventbrite confirmation e-mail to REGISTER in Zoom. Only your name and e-mail are requested by the Zoom registration process so it goes quickly!
We look forward to being with you in the Summit sessions you attend.