Stanford Biodesign Faculty Fellows: Designing Innovations to Improve Health...
Description

The MCHRI annually sponsors Stanford Byers Center for Biodesign Faculty Fellowships to spur innovations in maternal child health and offer faculty the opportunity to apply their knowledge to advance care delivered through Stanford Children's Health. Over a 6-month period, participants learn about the process of identifying innovation opportunities, inventing cost-effective solutions, and preparing to implement those inventions to improve patient care. In this MCHRI seminar, learn about education and training opportunities from the Center for Biodesign and the 2017-2018 MCHRI Biodesign Faculty Fellows who will present rapid pitches of their projects that address health challenges and needs.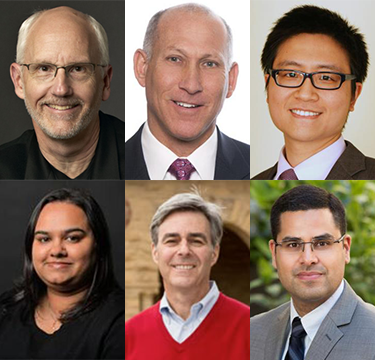 Introductions by Paul Yock, MD, Director of the Stanford Byers Center for Biodesign and Professor of Bioengineering and of Medicine (Cardiovascular Medicine)
2017-2018 MCHRI Biodesign Faculty Fellows
---
The MCHRI Seminar Series highlight compelling clinical topics, innovative research, and the latest developments in maternal and child health. The series provides a unique platform for engaging in conversations and collaborating with other researchers across the community.
The seminars series is open to all, including faculty, staff, trainees, postdocs, and all members of the research community. Seats are limited, and reservation is required. Limited lunch will be provided on a first come, first served basis. Attendees are welcome to bring their lunch to the event.
Check out more MCHRI Seminar Series!
Questions about registration? Please contact Roxanna Van Norman.