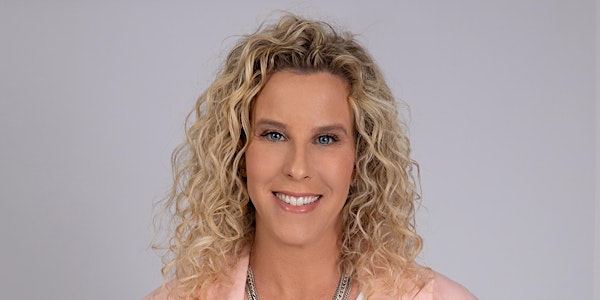 Standup Comedy for Exhausted Parents | with Revital Vitelzon Jacobs
Join us for a Standup show for exhausted parents with Israeli standup-comedian, Revital Vitelzon Jacobs (for Hebrew speakers)
When and where
Location
Oshman Family JCC, Albert and Janet Schultz Cultural Arts Hall (Bldg F) 3921 Fabian Way Palo Alto, CA 94303
About this event
רביטל ויטלזון יעקבס | מופע סטנדאפ להורים עייפים
בואו להנות ממופע סטנדאפ להורים עייפים, על רומנטיקה לאור נרות אקמולי, הריונות, ילדים, דיאטות וסליים.
רביטל ויטלזון יעקבס היא סטנדאפיסטית, כותבת, אושייה בוואצאפ של הגן, אמא לחמישה ואמנית זילוף בכוסמין. והיא רוצה להזכיר לכם שאין ילד רע, יש ילד שאמא שלו רעבה.
What does life look like after pregnancy, children, diets and slime, and how to stay romantic with a dozen Tylenols?
Revital Vitelzon Jacobs is a stand-up comedian, a writer, the mom who always forgets to bake for the school's cookie sale, a mother of five generation z and generation iphone kids.
She is here to remind you: there is no such thing as a bad child, there's only a child whose mother is hungry.
המופע בשיתוף יפעת אורגד הפקות.
עטיית מסכות ב-OFJCC מומלצת.
Masks encouraged in all indoors events at the OFJCC.