Description
Our MISSION: To assist women in overpowering the fear and shame of their bodies -and their false selves - by integrating the inner beauty, wisdom and power of their sovereign feminine souls.
Do you feel that your divine soul wishes to express herself, but you wonder what this would look, feel and be like? Do you wonder how this is accomplished, to express the genuine, authentic you?

Do you get hung up on your body's imperfections and wish to break free of any interferences to FULLY being in your body?

Are you tired of second-guessing and berating yourself? Are you exhausted from just trying SO hard?

Do you honestly wish to accept yourself at the core level?
As you acknowledge and embody your unique divine feminine soul, your purpose and relationships (especially the relationship with your actual Self) completely transforms. You will walk with glowing goddess confidence upon this Earth, fulfilling your mission and finding deep fulfillment in your life.
Learn to be - and to express - your own kind of powerful and beautiful by listening to and honoring your soul's inner knowing. Learn to fully be in your body, accessing the here and now, just as you are. This is where your power and your innate wisdom LIVE and BREATHE.
As you step into this state of being - get ready for amazing things to flow to you and for miracles to unfold.
At this retreat, you can expect to gain precise clarity on one issue that has been holding you back from fully expressing your true, authentic Self. And then, you will be guided to specific ways to let all aspects of your false self go, forever... So you can STEP INTO WHO YOU ARE DESTINED TO BE.
Because we will introduce and integrate "The Way of the Sacred Feminine"...you can expect this to be a gentle retreat, physically and emotionally. But make no mistake...extremely powerful.
You will leave with a renewed sense of your path and purpose, a new way of looking at yourself, and simple, empowering methods to STAY embodied.
Experience glorious Autumn at the Zermatt Resort, nestled in beautiful Midway/Heber Valley, Utah.
All the rooms we have reserved are SUITES, with full kitchens and living rooms. See rooming options below!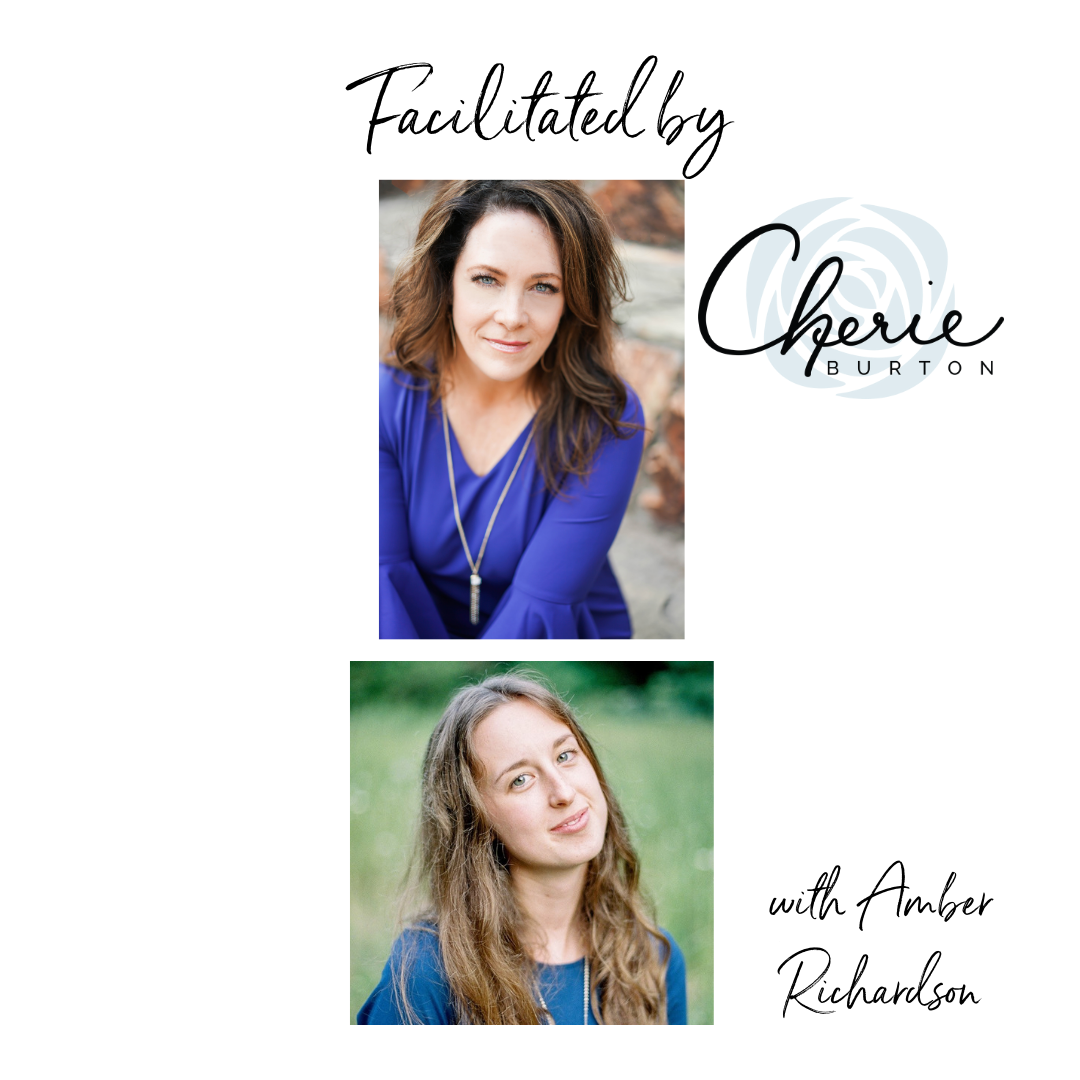 We are two women who have studied and researched the Sacred Feminine and women's issues most extensively. Much of what we have learned and uncovered, particularly about our favorite female, Mary Magdalene (her Gospel and her Way) will be shared and woven throughout the retreat.
We are also two women who are extremely passionate about helping women claim soul sovereignty.
Visit Cherie's website to learn more about her focus and mission: https://cherieburton.com/
And Amber's website to learn more about her focus and mission: https://onsovereignwings.wordpress.com/
We hope you can join us on this unforgettable journey into your divine essence!
ITINERARY:

Day 1 (Thursday, Oct 24)
Take advantage of any Zermatt Spa or Resort Activities (optional)
Check into your room anytime after 4 pm
(Dinner on your own)
6:30 pm Check In/Registration Table
7 pm-10 pm SESSION
Day 2 (Friday, Oct 25)
8 am - Breakfast (brought to your suite)
9 am - Noon SESSION
12:00-3:00 pm Lunch (on your own) & Focused Free Time

3:00-5:30 pm SESSION
6:00 pm Dinner (provided)
7:00-9:00 SESSION

Day 3 (Saturday, Oct 26)
8 am - Breakfast (brought to your suite)
Room Checkout
9:00-Noon SESSION
Enjoy Zermatt Resort amenities (optional)
FAQs
Are there ID or minimum age requirements to enter the event?
Females 16 years and older are encouraged to attend. No babies, even if you're nursing. No one loves babies more than us, but this is focused you time - nursing YOU!- and the nature of most of our activities will require quiet and stillness, so we cannot distract you or the other participants with sweet baby noises.
How are the "shared suites" set up? Can I request a roommate or "bed mate"?
Email cherie@cherieburton.com to let us know who you'd like to room with. If you choose the option of sharing a king bed with someone else, we'll need to okay it with both of you in advance! If you choose the option of your own king bed or your own couch bed in a shared suite, you may also let us know who you prefer to room with. Otherwise, we will assign this for you.
Please note that couch beds and king beds are in totally separate and private areas within the shared suites!
What are my transportation/parking options for getting to and from the event?
There is free parking on site for your stay. The concierges will direct you to where to park upon check-in.
What should I bring to the event?
Bring a journal and pen and a refillable water bottle. Dress comfortably, as we will be doing gentle movement. Bring a waterproof jacket and at least one outfit you can be comfortable in outdoors, as we will be in nature for part of the retreat. This includes sturdy walking shoes. Bring a swimsuit if you want to take advantage of Zermatt's amenities. You can come early or stay later to experience the wonderful mineral hot pools. There are extra charges for the amentiies, but you do receive a discount, as we pay a per-day resort fee charge for each participant.
What is the food situation?
Since you will have a fully stocked kitchen (including microwave, stove and fridge) in your suite, you may wish to bring your own snacks and drinks, and even your own lunch for Day 2. For those of you on special diets, this works especially well. You will have plenty of time on Day 2 to go off-site for lunch, and there are some very yummy restaurants and a bakery at the Zermatt
We provide 2 breakfasts, 2 snacks and 1 dinner, and the rest is on your own (see Itinerary). The dinner we provide on Day 2 will include gluten-free and dariy-free options.
We will not be providing coffee, tea or drinks (except water) for the retreat so bring a refillable water bottle or your own drinks from home to store in your fridge! There are places on site at Zermatt to get coffee, tea and other drinks.
What's the refund policy?
Because of our room block advance-reservations, we cannot offer refunds. You can transfer your ticket to someone else until Oct 18. After this, there will be no ticket transfers.
Is my registration fee or ticket transferrable?
Yes, right up until the week before the event - Oct 18. After this, there are no ticket transfers.
Do I have to bring my printed ticket to the event?
No, we will have you on our registration list!
How can I contact the organizer with any questions?
Contact Cherie via email: cherie@cherieburton.com