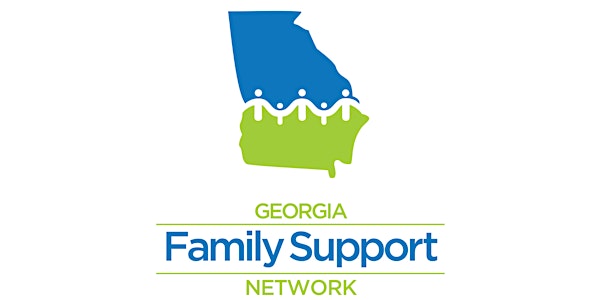 Standards on My Mind: Continuous Quality Improvement in Georgia
The Georgia Family Support Network will present on their effective implementation of the nationally-adopted Standards of Quality for Family
About this event
1 hour 30 minutes

Mobile eTicket
Webinars Wednesdays
This webinar is part of the National Family Support Network's Webinar Wednesdays series.
How does the Georgia Family Support Network effectively use the Standards to guide continuous quality improvement?
What have been the challenges, successes, and lessons learned from Standards implementation?
This webinar will highlight how the Georgia Family Support Network utilizes the nationally-adopted Standards of Quality for Family Strengthening & Support to guide continuous quality improvement and achieve positive results for families. The Network began using the Standards in conjunction with founding their Network in 2018. Since that time, they have certified hundreds of individuals from across their state and increased membership from 17 organizations to 61. Presenters will share how they effectively utilize the Standards and the implementation tools, their lessons learned, and the impact that they have seen in Georgia.
If you are not familiar with the Standards, you are encouraged first to watch the recording and access the materials from the November 2, 2022 Overview of the Standards of Quality for Family Strengthening & Support, which can be accessed here.
Developed by Family Strengthening and Support organizations and networks, funders, and parent leaders in the U.S. and Canada, the Standards are based on the Principles of Family Support Practice and the Strengthening Families Framework and its research-based evidence-informed 5 Protective Factors. They have created a common language across different kinds of Family Strengthening and Family Support programs such as Family Resource Centers, home visiting programs, and child development programs. They are used as a tool for planning, providing, and assessing quality practice by public departments, foundations, networks, community-based organizations, and families.
The Standards address 5 critical areas of practice for any Program or individual working with families - Family Centeredness, Family Strengthening, Diversity, Equity, and Inclusion, Community Strengthening, and Evaluation. There are 15 Standards, each with Foundational and High-Quality Indicators and implementation examples. The Standards and all their implementation tools are available for free download here.
Please note that this webinar is separate from the Standards Certification Training that more than 13,600 people have successfully completed across the U.S. and Canada. Please see the Certification Training page on the NFSN website for upcoming offerings provided both by the NFSN and its Member Networks.
Presenters
Deborah Chosewood, Deputy Section Director, Prevention and Community Support, Georgia Division of Family & Children's Services
Laura Griggs, Program Specialist, Georgia Division of Family & Children's Services
Moderator
Julie Matusick, Senior Manager – Standards Training & Implementation, National Family Support Network
Recommended Participants:
National, state, and local policymakers, public departments, Children's Trust Fund staff, private funders, Family Support and Strengthening Network leaders and representatives, Family Support and Strengthening Program management staff.