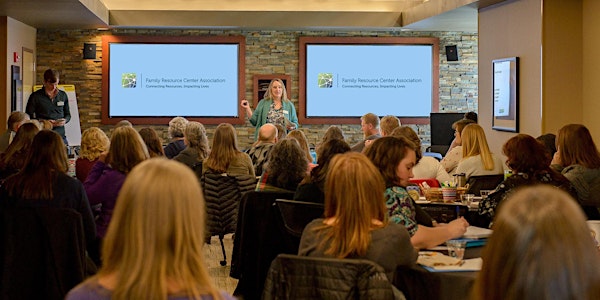 Standards of Quality for Family Strengthening and Support Training
This is a 2-day online training beginning on June 28th at 8:30 am until 4:30 pm, and again on June 29th from 8:30 am until 12:30 pm.
Refund Policy
Contact the organizer to request a refund.
Eventbrite's fee is nonrefundable.
About this event
Note: The National Family Support Network has revised this training. The revised version of the Standards, issued in March 2021, reflects an enhanced focus on diversity, equity, and inclusion and addresses community conditions that impact families' healthy development. Given this change, both first-time attendees and refreshers will receive manuals. Please be sure to register with the address in which you would like your manual sent. P.O. Boxes are not accepted; we apologize for any inconvenience.
FRCA adopted The Standards of Quality for Family Strengthening & Support in 2013. They are the first and only standards in the country to integrate and operationalize the Principles of Family Support Practice with the Strengthening Families Protective Factor Frameworks and its research-based evidence-informed Five Protective Factors. The vision is that their implementation will help ensure that families are supported and strengthened through quality practice. FRCA is the only organization in Colorado trained and authorized to conduct this training.
The Standards are designed to be used by all stakeholders–public departments, foundations, community-based organizations, and parents–across different kinds of Family Strengthening and Family Support programs as a tool for planning, providing, and assessing quality practice. The Standards create common language and expectations in the Family Support and Strengthening field across different programs, such as Family Resource Centers, home visiting programs, and child development programs.
The certification lasts for two years.
Important: FRCA scheduled 9 Standards of Quality Training Sessions for this training calendar year. We will not have specific Recertification training; instead, all of our training sessions will be Standards of Quality Certification (Virtual) sessions. Therefore, any staff, whether it is your first or second training, may join. The registration process includes a question to determine if this is your first training or participating as someone who needs recertification. As mentioned above, if you are participating in a recertification training, FRCA will still send you a manual.
As you continue with the registration process, please keep in mind:
1. Only register once. Your one ticket enrolls you for both days of training.
2. If you are a supervisor who is enrolling another staff member, please include the their name and mailing address. Do not register for multiple slots in your name. FRCA must know the name and mailing address for each individual trainee.
3. Only register if you are 100% certain you can attend. There is a high demand for this training, and we have limited seating.
4. Include these training dates on your calendar, so you will not have scheduling conflicts. All trainees must attend both days.
5. FRCA will mail the required manual all registrants. Use the address most convenient for you, whether it is your home or office address. No P.O. Boxes, please.
6. Please double-check the address to make sure it is correct; this is the address in which you would like your manual mailed. You must have a manual to participate in this training.
7. Please remember that Basic and non-members must pay for the training.