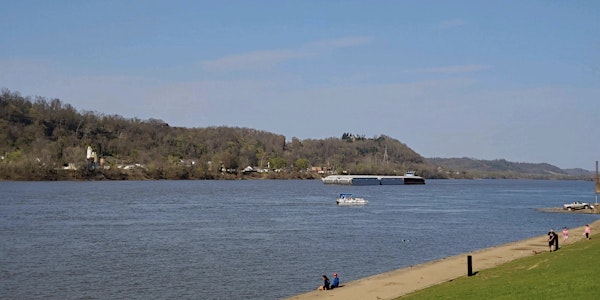 Stand Up for the Ohio River: A Huntington, West Virginia Listening Session
Stand Up for the Ohio River: A Huntington, West Virginia Listening Session
When and where
Location
Ritter Park Shelter #1 1340 Eighth Street Huntington, WV 25701
About this event
A Community Listening Session in Huntington, West Virginia
What water pollution problems are you most concerned about in your community and in West Virginia? What solutions should be prioritized? Join us via Zoom from 6:30 p.m. - 8:00 p.m. Eastern on Thursday, July 14, at Ritter Park Shelter #1 to make sure your voice is heard. Help set priorities to clean up and restore the Ohio River, its tributaries, and surrounding habitats.
We have a once-in-a-generation opportunity to stand up for the 14-state Ohio River region. With input and support from community members and partners, the Ohio River Basin Alliance and National Wildlife Federation are overseeing a process to craft a plan to protect and restore the Ohio River, its tributaries, wetlands, and surrounding habitats in the 14-state region.
We want to make sure the plan is bold and visionary—an action plan that represents the priorities of the people and communities in the region. The restoration plan will address serious threats to fish, wildlife, and people, including problems such as sewage contamination, mining waste, polluted runoff, and toxic pollution. The plan will also seek to reverse environmental injustices, including inadequate water sanitation services, unaffordable drinking water, and flooding concerns.
The regional restoration plan will be delivered to the U.S. Congress in 2023, with the goal of securing new federal investments to implement the plan and to provide clean, safe, and affordable water to every person in the region.
Community input is vital to the plan. The National Wildlife Federation, West Virginia Rivers Coalition, Fourpole Creek Watershed Association, Friends of the Cheat, and Ohio River Basin Alliance are hosting a series of listening sessions to get input on the plan from local community residents, advocates, and organizations, so that local priorities can be reflected in the plan.
We want to make sure that the plan tackles the most pressing threats and delivers for the people most impacted by pollution and environmental harm.
Join us in person and have your voice heard. During the 1.5-hour meeting, you will hear about the restoration planning process and have the opportunity to provide input into the regional plan. The session will be held at Shelter #1 in Ritter Park, located at 1340 Eighth Street in Huntington. Food will be provided.
If you cannot attend this meeting but would like to get involved, please visit our Eventbrite profile for additional engagement opportunities. Listening sessions will be held virtually and in-person throughout the summer.
If you have questions, please reach out to Robin Blakeman at rbrobinjh@gmail.com or Meredith Seibold at seiboldm@nwf.org.