Don't miss this laugh-out-loud show with Boston comedian Ken Rogerson!
About this event
This show is hosted at our *DERRY* location.
---
Price Breakdown: $70 per person + 9% Sales Tax + 12% Gratuity
---
5:30pm - Cocktail hour with Cash Bar on our Terrace
6:00pm - Dinner begins in the Vineyard Ballroom
7:00pm - Performance Begins
---
You'll be seated to dine and enjoy a three-course dinner followed by comedic openers Steve Scarfo & Steve Halligan and headliner Ken Rogerson. This event is not limited to 21+ however the comedic content in the show is mature.
Throughout the night there will also be a full bar with wine, cocktails, mixed drinks and beer available for purchase.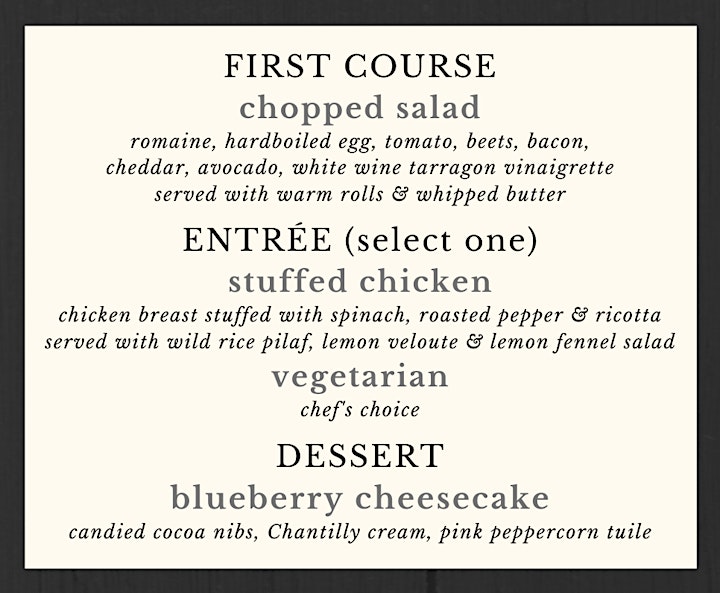 This is a plated dinner event. We recommend registering all together if you plan to attend with a group for guaranteed group seating. There is a limit of 10 guests per table.
If you did register separately from guests you would like to sit with, please make note of their names in the "Seating Requests" section of your registration; otherwise, we cannot guarantee that you will be seated together.
Ken Rogerson started his comedy career working the Chicago club circuit. After touring with the improvisational troupe The Comedy Rangers, Ken moved east and became a central part of the historic 80's Boston comedy scene. Still rocking it, Ken is now all over the internet where you'll find clips from his Dry Bar special "Way North of 40" that totaled over a million views. He can also be heard on Sirius XM, Pandora and Spotify as part of "The Best of Boston Vol. II" alongside some of Boston's best.
In addition to his Rescue Me Comedy Tour and Billy Gardell Showtime Special, you may have seen Ken on F/X's hit show Rescue Me with Denis Leary or ABC's It's All Relative with Lenny Clarke. He has made numerous television appearances including Late Night with Conan O'Brien, The Late Show with David Letterman, Comedy Central's Comics Come Home and Showtime's A Pair of Jokes.
The Boston Herald said, "He makes the absurd seem logical." Las Vegas Magazine wrote, "As far as pure stand-up goes, it doesn't get any better than Rogerson." Others have written, "He is fall-down-on-the-floor funny! Why doesn't this guy have his own show?" and "He's as funny a comic as Boston has produced."
A writer, sketch player, actor and comedian, Ken wrote and starred in comedy film pieces on Fox's Sunday Comics and has made film appearances in Fever Pitch & There's Something About Mary. He has also written several episodes for USA Network's comedy, Sirens.