A hilarious multi-media stand-up comedy event featuring Chris Warren and Alex Elkin.
About this event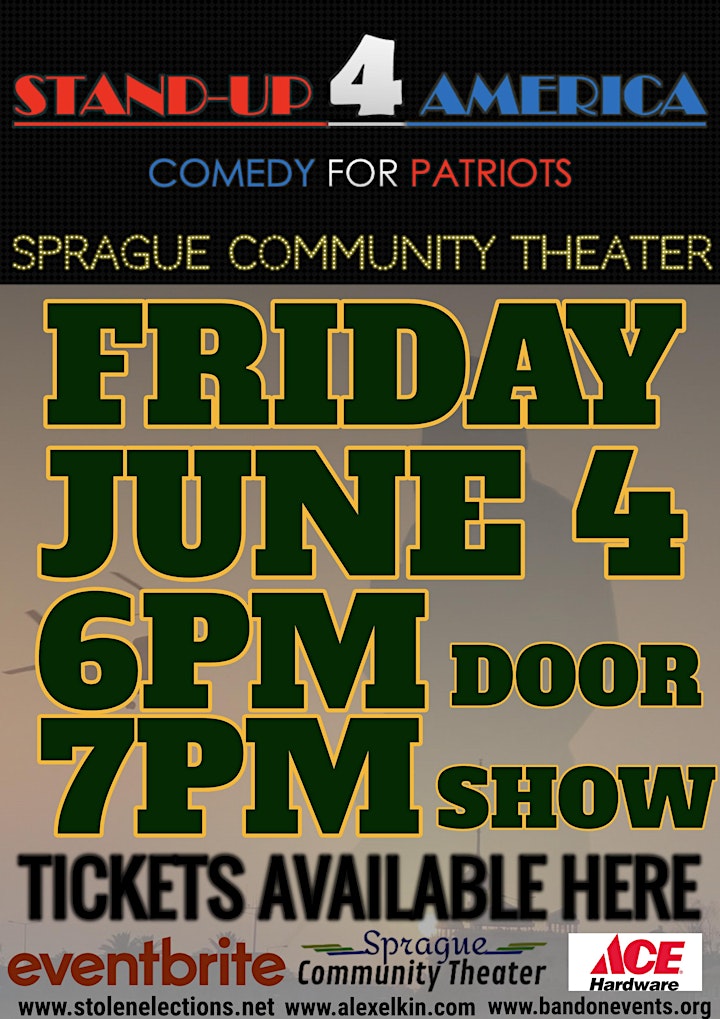 Conservative comedians Chris Warren and Alex Elkin perform at The Sprague Community Theater for ONE NIGHT ONLY. Stand-Up 4 America plays Friday June 4th at 7pm.
If you've felt like an outsider excluded from an inside joke that defines what a sense of humor has become the past few years, you're not alone. Comedians Chris Warren and Alex Elkin have performed for countless Americans across the nation who are feeling underrepresented, voiceless and even literally silenced during, ironically, the most accessibly exhibitionistic time in world history. The Stand-Up 4 America Comedy Tour is an interactive multi-media comedy show unlike you've ever experienced with music, puppetry, animation, interactive Q & A, hilarious stand-up comedy and some unexpected surprises. This is a show for the whole family.
PG rating.
Organizer of Stand Up 4 America: Comedy for Patriots