Screening of Feature Film "STAND STRONG"
About this event
Directed by Hisashi Kikuchi
Runtime: 77 minutes
The story begins at a hangout spot of four skateboarders. A random conversation leads them to create a team called "Crasher." Together, they show up at skate parks and events where their skateboard tricks attract a growing flock of admirers.
As their reputation gains momentum - fueled through the power of social media - their fame spreads. However, when Crasher members Ryo and K are sponsored by skateboard company ELEMENT, it puts undue pressure on their friendship.
Both Ryo and K are thrilled to be sponsored by such a well-known brand. However, while Ryo uses the opportunity to improve his skateboard prowess, K turns to the allure of the nightlife. From an abusive household and now relentlessly flamed on social media for his public behavior, K reacts by distancing himself from his teammates.
As he falls over the edge, will he recover his skateboard spirit before the big competition?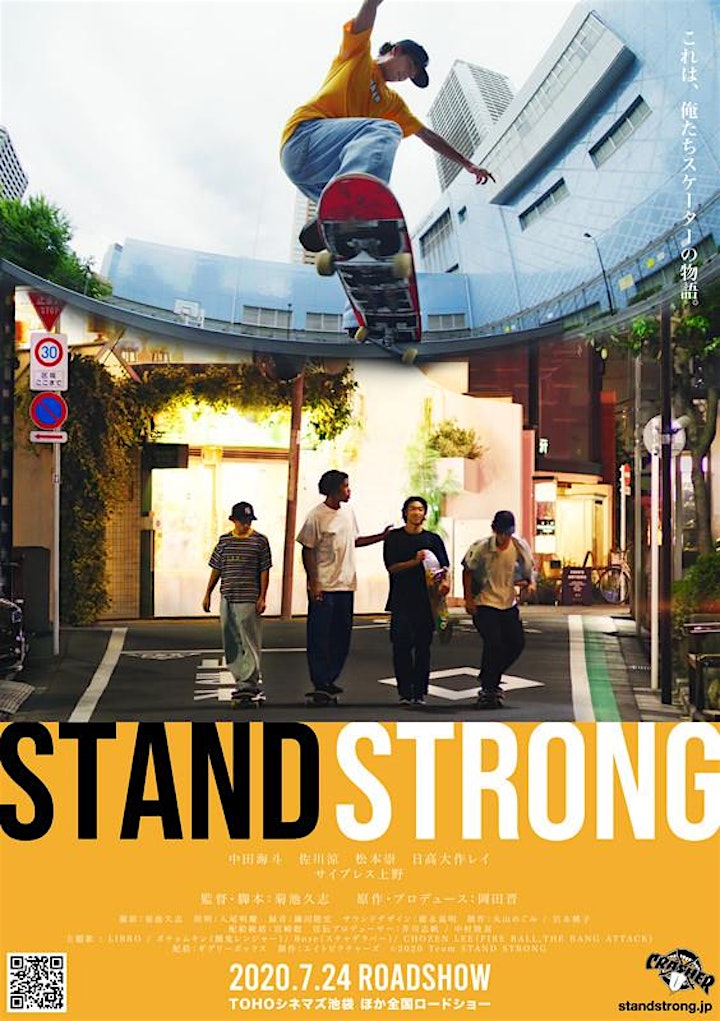 Organizer of STAND STRONG
The Chandler International Film Festival (CIFF) began in 2016 with a simple idea to share international films in a local setting. CIFF is proudly located in Chandler, Arizona and is one of the fastest-growing film festivals in Arizona. The festival is dedicated to uniting the community through the film--whether you're a filmmaker or a casual viewer there is something for everyone.