Stand Out Essays and College Admissions Tips for Seniors - Partners For Ach...
Description
Applying to college is a milestone event. And while the application process continues to evolve, college application essays remain a standard for universities in determining future freshman classes. This 60-minute workshop is designed to educate rising seniors on formulating the Common Application essay, choosing a good topic, and writing a compelling story.
We will cover topics such as:
Dissecting the Common Application Prompts: The Common Application requires you to craft a personal statement essay and offers seven essay prompts for you to choose from. We will guide you to understand which prompt is best for you.
Personal Statement Essay: Unlike anywhere else in your application, the personal statement offers the opportunity for you to reveal to the college who you are as a person, including your voice, your personality, and your core values. Between two candidates with the same grades, the candidate with the superior essay will likely be chosen. You will want your statement to readily engage readers and clearly demonstrate what makes you a unique candidate, setting you apart from the rest of the stack.
Choosing a Good Essay Topic: We will explore essay topic ideas such as accomplishments, talents, skills, failures, and successes. We will help you avoid common pitfalls that lead to less interesting essays and guide you in creating a memorable and impactful essay.
We hope you will join us!
This workshop will be led by Partners For Achievement/HelloCollege Founder and Northwestern University graduate, Kevin Krebs, who has helped more than 10,000 families across the Chicagoland area with college planning in the 3 Steps to College Planning and Career workshop.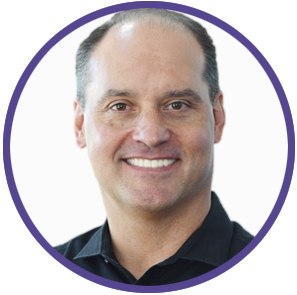 What Families Are Saying About PFA's Workshop…
"Heard some topics and insights that I have not heard from other college preparation workshops."
"Great presentation. Useful for 'first-timers.' Mr. Dela Cruz was knowledgeable and provided excellent resources for both parents and students."
"Excellent! Informative and realistic. Helped explain aspects of the college process that I was unaware of."
"Mr. Krebs did a great job! He was very personable. His knowledge of the entire process is impressive!"
"Very informative. I especially like the information about GPA correlation and scholarships / financial aid."
"I really enjoyed all of the information about your S.A.F.E. schools and I now am considering making a list of mine. I also enjoyed all of the merit and scholarship information."
"I like how you explained everything in a way that was easy to understand. The S.A.F.E. acronym that you used to choose colleges was also very helpful. I now know what to research and what questions I should ask the college reps at the college fairs."
"It was a very eye opening experience!"
"The workshop really helped me to further understand college acceptance procedures and what I need to keep in mind when applying."
More About Partners For Achievement
Founded in 2012 by Northwestern University graduate Kevin Krebs, PFA's mission is to help families successfully navigate this often confusing and intimidating process. Based in Oakbrook Terrace, IL, we currently assist more than 500 students with their college & career planning. We provide parents and students with expert college admissions, application and financial aid guidance through our free education workshops, family consultations and college planning services.
Partners For Achievement
1 Mid America Plaza #1010
Oakbrook Terrace, IL 60181
Questions? info@pfacollege.com
Schedule a Consultation: https://jondelacruz.youcanbook.me/