Description
"They won't let me…"
"I'm not allowed to…"
"They said I have to…"
Have you heard a pregnant woman use language like this when talking about her care? Are you ready to see this dynamic change? Are you ready to change this dynamic?
We can start right now. This is a Call to Action.

If women are going to start standing on their rights in childbirth, we need to start talking about what that means, and what mothers need from us as support.
Join us for a lively, discussion-oriented, one-day workshop for birth workers, advocates, and mothers with Cristen Pascucci, vice president of national mothers' advocacy organization ImprovingBirth.org.
"It gave me confidence to walk away KNOWING that my common sense was in line with my rights, and it gave me further motivation to educate my clients and friends about their rights as pregnant women in this country." - Lindsay, Doula, Arizona
We'll discuss:
The difference between legal and human rights
What women's legal rights are in the U.S. – the theory and the reality
The forces that shape our rights and treatment

Why women don't know or stand on their rights
What you have seen work and what's working in other areas
Tips to help prepare clients during pregnancy and collaborative ways the birth team can support the birthing woman in the hospital

What to do when collaboration doesn't work
The evolving role of birth professionals
How we can inspire confidence, not fear
What you can do on a community level to advance women's rights in childbirth
Your pressing questions: Attendees, you will be asked to submit your "pressing question(s)" when you register

Agenda:
Session 1: 9 a.m. to 12 noon
Lunch: 12 noon to 1 p.m. (Lunch will be provided - details to come)
Sesson 2: 1 p.m. to 2:45 p.m. (15-minute break)

Session 3: 3:00 p.m. to 5:00 p.m.
Your ticket includes: the full-day workshop, including lunch; after the workshop, you will have electronic access to the presentation slides and more information on what we covered, as well as several handouts for use with clients.

Contact hours: The class is pending approval for 6 DONA contact hours.

Because this is an out-of-town event for the organizer, refunds are only given in the event of a birth the day before or day of the event, less an administrative fee of 10%. Thank you!
* Save your seat now - space is limited! *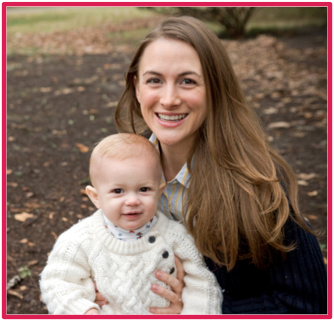 Cristen Pascucci is a mother of one with a background in politics and public affairs. She is now vice president of national mothers' advocacy organization ImprovingBirth.org and co-founder of a soon-to-launch U.S. legal network. Cristen has been running ImprovingBirth.org's emergency hotline since 2012, connecting mothers and providers with legal support and information (in partnership with Human Rights in Childbirth). Cristen is also the founder of BirthMonopoly.com and author of Vaginal Birth Bans in America: The Insanity of Mandatory Surgery.
What past workshop attendees have to say:

"Cristen is passionate and articulate and full of SO MUCH INFO! I can't wait to see this workshop as a full weekend course!"

"I think we are all newly energized after this [workshop]. And now, armed with the info we need..."
"Cristen Pascucci's passion and knowledge surrounding the rights of pregnant and birthing women was evident as she presented clear information, data and statistics to illustrate the ever-growing issue in the U.S. regarding informed consent in maternal healthcare. I plan to attend another Stand on Your Rights workshop at a later date!"

---
"Claiming our rights in childbirth has the potential to transform maternity care – by placing it back in the hands of birthing women."
- Hermine Hayes-Klein, Human Rights Lawyer & Founder of Human Rights in Childbirth
Organizer of Stand on Your Rights Sacramento: Demystifying Legal Rights in Childbirth