Description
The final dinner in our 2019-20 Village Square Dinner at the Square Season:
Join us for this extra-special edition of Dinner at the Square!
Stand in the place where we live: The Story of Us
This Place. These People.


This entire year The Village Square will look for, talk about – and honor – people who stand up and make things happen where we live right here in Tallahassee. For our final dinner of the year we'll gather these good thinkers (who just happen to be our neighbors) for a conversation about trending ideas from near and far that inspire our imaginations, whatever our ideological bent — and without the bothersome constraints of reality weighing us down.
And we'll do all this with the help (afterall, we're in Florida) of Futurist and former Walt Disney Imagineering's elite Blue Sky Studio guru Joe Tankersly. Joe shows others how to use foresight and narrative to create, sustainable, equitable, and abundant futures. "Tomorrow always begins with a story," according to Joe. Here's where we tell the story of our hometown.
We'll also consider the alternative more ominous storyline — "Ghost of Hometown Future" to think through our community's future in even more divided times – without a local newspaper, without The Village Square, and with nationalists having triumphed firmly over localists and any trace of who we are as neighbors. Then we'll wake up from this nightmare and take it from there, because who will ensure that future doesn't exist if we don't?
In keeping with our theme for the year – that it's in our hometown where we ultimately decide who we are to each other – we're keeping our discussion real and we're keeping it local. Right here, right now, in this place and between these people.
"The best way to predict the future is to create it." — Alan Kay
Location & Dinner Menu TBA...stay tuned!
Many thanks to our sponsors Johnson + Blanton, and The Tallahassee Democrat. We couldn't do this work without your support!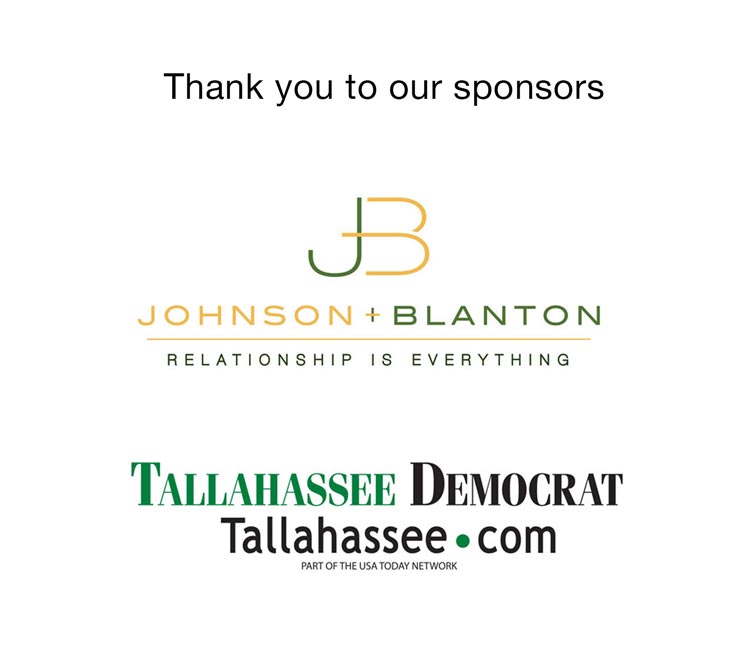 *** Note that you can pay by check (ticket price only, no system processing fee) by emailing leslie@villagesquare.us to reserve your ticket(s), and then simply MAIL YOUR CHECK NO LATER THAN MONDAY, APRIL 20 to: The Village Square, PO Box 10352, Tallahassee FL 32302.