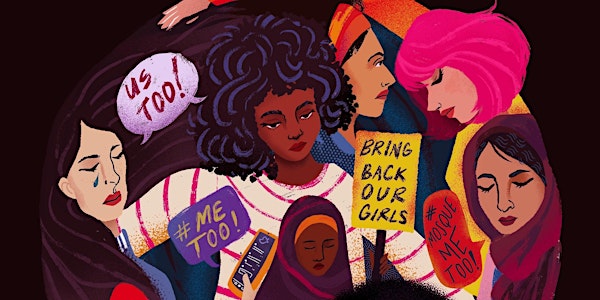 Stand in Solidarity with Survivors - Take Back the Night at Loyola
Screening of "Five Awake" followed by panel clips and interviews with women fighting for justice for survivors of domestic abuse.
About this event
Use the link below on November 11, 6:30 to virtually attend this event: https://www.loynofemfest.com/take-back-the-night
Five Awake directed by Donna Dees and Susan Willis, is an award-winning documentary directed by Donna Dees and Susan Willis, which chronicles the killing spree of an abuser and the journey of five Louisiana women who ensured the passage of the most comprehensive legislative package to prevent and respond to domestic abuse in America. The event is sponsored by the Family Justice Center and the Women's Resource Center at Loyola University New Orleans and is hosted by Carrie Elizabeth Smith and Tyler Sanchez, the anchors of the center's new feminist talk show, At The Intersection.
Following the film, the program presents clips from a recent panel of advocates, leaders, and experts, including many of the women in the film, who share their continued work to seek justice for survivors. The program concludes with an interview with a survivor of intimate partner violence and a Family Justice Center advocate. In addition, it will provide information about the services offered by the Family Justice Center and share how we might all stand in solidarity with survivors of domestic abuse.
If you are interested in learning more about the Family Justice Center, please visit this website: https://nofjc.org/
If you are interested in donating to the Family Justice Center, please visit this link: https://nofjc.org/donate