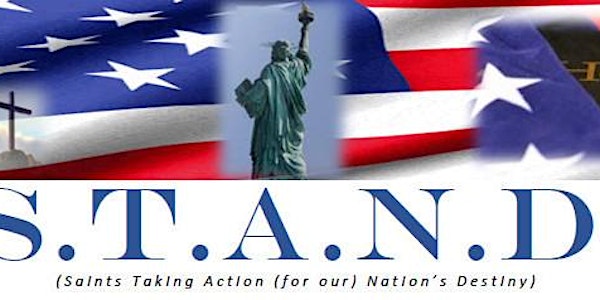 S.T.A.N.D. Forum with speaker Adam Laxalt
Adam Laxalt is running for Nevada's United States Senate. He will be the key speaker at the key speaker at the upcoming S.T.A.N.D. Forum..
When and where
Location
The Four Seasons Church 2980 South Durango Drive #103 Las Vegas, NV 89117
About this event
Adam Laxalt is running for Nevada's United States Senate. He is a former Naval Officer and Iraq Veteran. The US Navy trained him as a prosecutor and legal advisor. While serving in Iraq, Laxalt assisted with the detention and prosecution of thousands of war criminals and terrorists.
For his exemplary service, Laxalt was awarded the Joint Service Commendation Medal and the Iraq Campaign Medal. While on Active Duty, Laxalt served as a Special Assistant U.S. Attorney and as an Assistant Professor of Law in the Leadership, Ethics, and Law Department at the U.S. Naval Academy."
As Nevada's 33rd Attorney General, Laxalt hosted the State's first-ever Law Enforcement Summit twice a year, bringing officials from Nevada's 17 counties together to determine how local law enforcement can more effectively address emerging criminal trends.
Laxalt also created Nevada's first ever Federalism Unit within the Attorney General's Office. To protect the interests of Nevadans, the Federalism Unit has challenged multiple occasions of unlawful federal overreach, including actions taken by the Environmental Protection Agency, orders that interfere with Nevada's public roads and criminal justice system, and restrictions that infringe upon Second Amendment rights.