Stand By Me: Celebrating 50 Years of the Clergy Consultation Service

Saturday, May 20, 2017 at 8:00 PM

-

Monday, May 22, 2017 at 7:30 PM (EDT)
Event Details
Celebrating 50 Years of People of Faith
Helping Women Find Safe Abortions
Fifty years ago — before abortion was legal — a remarkable group of Protestant ministers, Jewish rabbis, and dissident Catholic nuns and priests helped women obtain safe abortions. Rooted in deeply held theological convictions, they believed their work was a response to a higher calling for justice and compassion. Their service was announced in a story printed on the front page of The New York Times, published May 22, 1967. The result was a nationwide referral ministry called The Clergy Consultation Service on Abortion. To coincide with the 50th anniversary, we're hosting a series of events at Judson Church where CCS was launched. While we celebrate their courage and vision, we'll also celebrate today's courageous women and men who risk their lives and livelihood to assure women their legal right as moral agents in their own reproductive choices. We want to change the erroneous narrative that abortion is universally forbidden by religious people, that it has never been true, and that there are people of faith who continue this fight because our beliefs compel us to do so.
Join us for a weekend of events to celebrate the incredible movement created in 1967 and help us cultivate energy for our fight for reproductive rights and justice today. 
Saturday, May 20th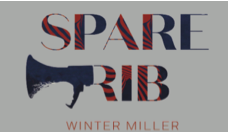 8:00 p.m Judson Arts Hosts a Special Presentation of Spare Rib by Winter Miller 
[Please note: THE COST FOR THIS PERFORMANCE IS $20 AT THE DOOR and the showtime is one hour later than previously announced.]
Judson Arts will present a reading of the play Spare Rib by Winter Miller, marking the first time the entire play will be read before the public. The New Yorker says "Spare Rib is a non-Aristotelian, nonlinear, quasi-comic drama about abortion." The evening will raise funds for the National Network of Abortion Funders' Dr. Willie Parker Fund, which helps support Southerners to get access to safe affordable and compassionate abortions in Alabama and Georgia.
Sunday, May 21st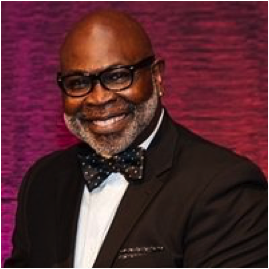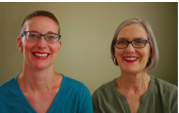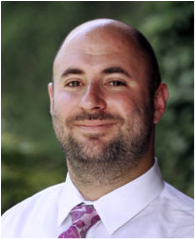 11:00 a.m Dr. Willie Parker preaching at Judson Memorial Church

1:00 p.m. Celebration of CCS participants, current providers, and readings from To Offer Compassion: A History of the Clergy Consultation Service on Abortion; and Making Choice Sacred: Liberal Religion and Reproductive Politics in the United States Before Roe v Wade
5:00 p.m. Art Show Opening: Bodies Up for Grabs: Reproduction, Politics and the Sacred

Dr. Parker is an OB-GYN who provides abortion care in the South and who was featured in Dawn Porter's documentary, Trapped (2016). Sunday afternoon we'll introduce you to some of the people who participated in CCS even as we celebrate current abortion providers. Our understanding and appreciation will be enhanced by two new books about CCS: To Offer Compassion: A History of the Clergy Consultation Service on Abortion by Doris Andrea Dirks and Patricia A. Relf; and the forthcoming book, Making Choice Sacred: Liberal Religion and Reproductive Politics in the United States Before Roe v Wade by Gillian Frank. Dr. Parker's recently published memoir, Life's Work: A Moral Argument for Choice, will also be available for purchase and signing on Sunday and Monday.
Monday, May 22nd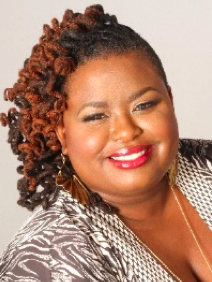 1:00 p.m Keynote Address
Monica Simpson, Executive Director of SisterSong.
3:15 p.m. Legislative Update 
Rabbi Dennis S. Ross, Director, Concerned Clergy for Choice at Planned Parenthood Empire State Acts!

Amanda Allen, Senior State Legislative Counsel, Center for Reproductive Rights

Dr. Willie Parker, Chair, Physicians for Reproductive Health
6:00 p.m. Public Witness in Washington Square Park

Monday afternoon we'll gather to hear Monica Simpson. Monica is the Executive Director of the Atlanta based SisterSong, a national reproductive justice collective of women of color celebrating its 20th anniversary. SisterSong works to amplify the lived experiences of Indigenous women and women of color to eradicate reproductive oppression and secure human rights. 
Our theme is reproductive rights and justice. Many people continue to face difficulties in accessing abortion and particular challenges are experienced by marginalized communities. Monica will talk about the importance of a new incarnation of that Clergy Consultation Service, one that builds a bridge between pastoral care and access to reproductive health services with racial justice and support for women and families as they navigate their choices and work to access the care that they need.
When & Where

Judson Memorial Church
55 Washington Square South
New York, NY 10012


Saturday, May 20, 2017 at 8:00 PM

-

Monday, May 22, 2017 at 7:30 PM (EDT)
Add to my calendar
Organizer
Judson Memorial Church
In partnership with SisterSong, the Religious Institute, Auburn Seminary, Compassion & Choices, the Riverside Church, the Religious Coalition for Reproductive Choice, Planned Parenthood Action Fund, and Union Theological Seminary.
Stand By Me: Celebrating 50 Years of the Clergy Consultation Service