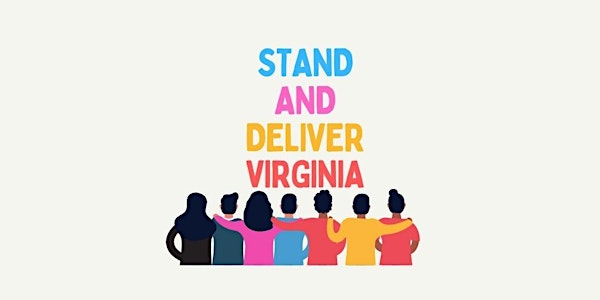 Stand and Deliver Virginia Rally for Educators
Stand and Deliver VA Rally- "When did teachers become the threat?"
When and where
Location
Tinner Hill Historic Site 106 Tinner Hill Road Falls Church, VA 22042
About this event
We are concerned educators who want to stand up against the false narrative and attacks on public education being led by politicians in Richmond and across the nation. Join us Sunday and help us deliver a loud and clear message that public educators are committed to the inclusive and respectful education of our children.
We will have speakers, voter registration, and tables with organizations that are concerned for their communities and need your help.
We ask that you park across the street in the Target parking lot and not drive into the neighborhood. Please bring your colleagues and family. We will be asking educators "What is Your Why?" We hope to record teachers telling us their WHY, and take photos for our social media with a dry-erase board where you can write your WHY? We have invited the media. If you are interested in volunteering please e-mail: standanddeliverva@gmail.com
Thank you so much to our co-sponsor Tinner Hill Historic Foundation for their support. Please visit their website at https://www.tinnerhill.org/ to learn about this amazing historical site in our backyard.
Our Goals:
Educate educators and the community about the anti-teacher, anti-truth, anti-public schools power grab happening in Richmond right now.
Stand up for educators, as they deliver inclusive and respectful education for their students.
Center educators and give them tools to organize, speak out, and vote!