Description
Join us at a free event as we take a stand against racism and violence. Together, we will examine ways to dismantle common stereotypes and explore the intersections of bias, discrimination, and oppression. Afterwards, you are invited to take part in a five step action plan to increase safety and healing in our community.
Stand Against Racism is hosted annually as part of YWCA's national strategy to eliminate racism. To learn more about the national program, please visit StandAgainstRacism.org.
This event is hosted in partnership with Silicon Valley Faces. Silicon Valley FACES is a non-profit organization dedicated to creating and promoting an empathetic and inclusive community free of bias, bigotry and violence through our programs and advocacy. To learn more about Silicon Valley Faces, please visit SVfaces.org.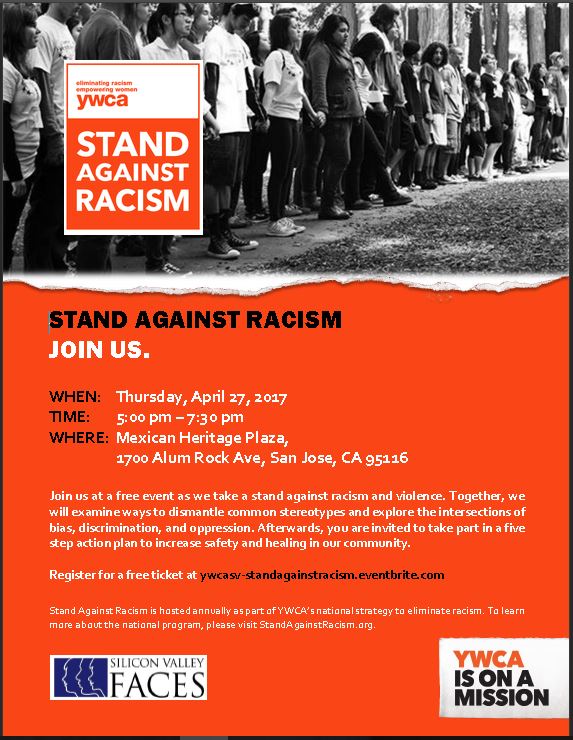 Accessibility Information:
Mexican Heritage Plaza is equipped with accessible entrances and elevators. For accessibility needs and/or questions, please contact YWCA Silicon Community Outreach at communityoutreach@ywca-sv.org or call 1(408) 295-4011 x 379.
Parking info:
Parking is free and available at Mexican Heritage Plaza.
Questions? Contact Community Outreach (communityoutreach@ywca-sv.org, or call 1(408) 295-4011 x 379