Description
For the 2nd year, CALE Now is joining the effort to end hunger. Last year we had 20 volunteers, which was the largest group at our site, and we made a huge impact. We collected and boxed food, then loaded the boxes on trucks that were taken to the Salvation Army food bank for distribution to those in need. Let's do it again this year!
Bring your families and friends along to help out. Younger children are welcome.
Wanna CARPOOL? Let us know at info@calenow.org or 818.428.1028.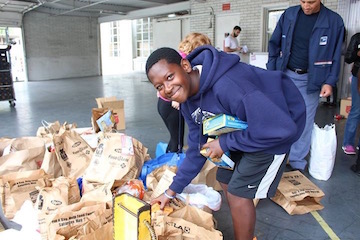 ---
Every year The Salvation Army teams with the National Association of Letter Carriers to "Stamp Out Hunger." The local letter carriers collect food from homes in the Glendale area that they donate to the Salvation Army food bank.
CALE Now 2015 Volunteers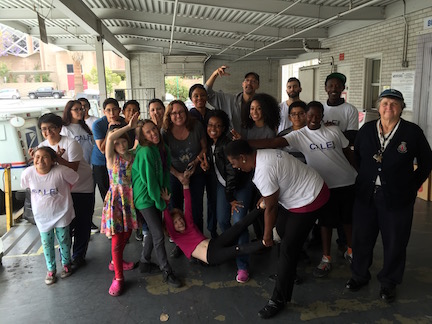 Organizer of Stamp Out Hunger (CALE Now, Salvation Army, Natnl Assoc of Letter Carriers)

Our mission is to transform the lives of young people through personal development, cultural exploration, and global travel.
During our 8-week summer program, we provide meaningful growth experiences and personal development to young people who have limited access to international travel opportunities and cultural experiences, and facilitate lasting global connections that have a positive impact on future generations. At the end of the program they travel to an international destination.