Description
It's time to stock up your card pile! Let me help you make 20 cards in 2 hours!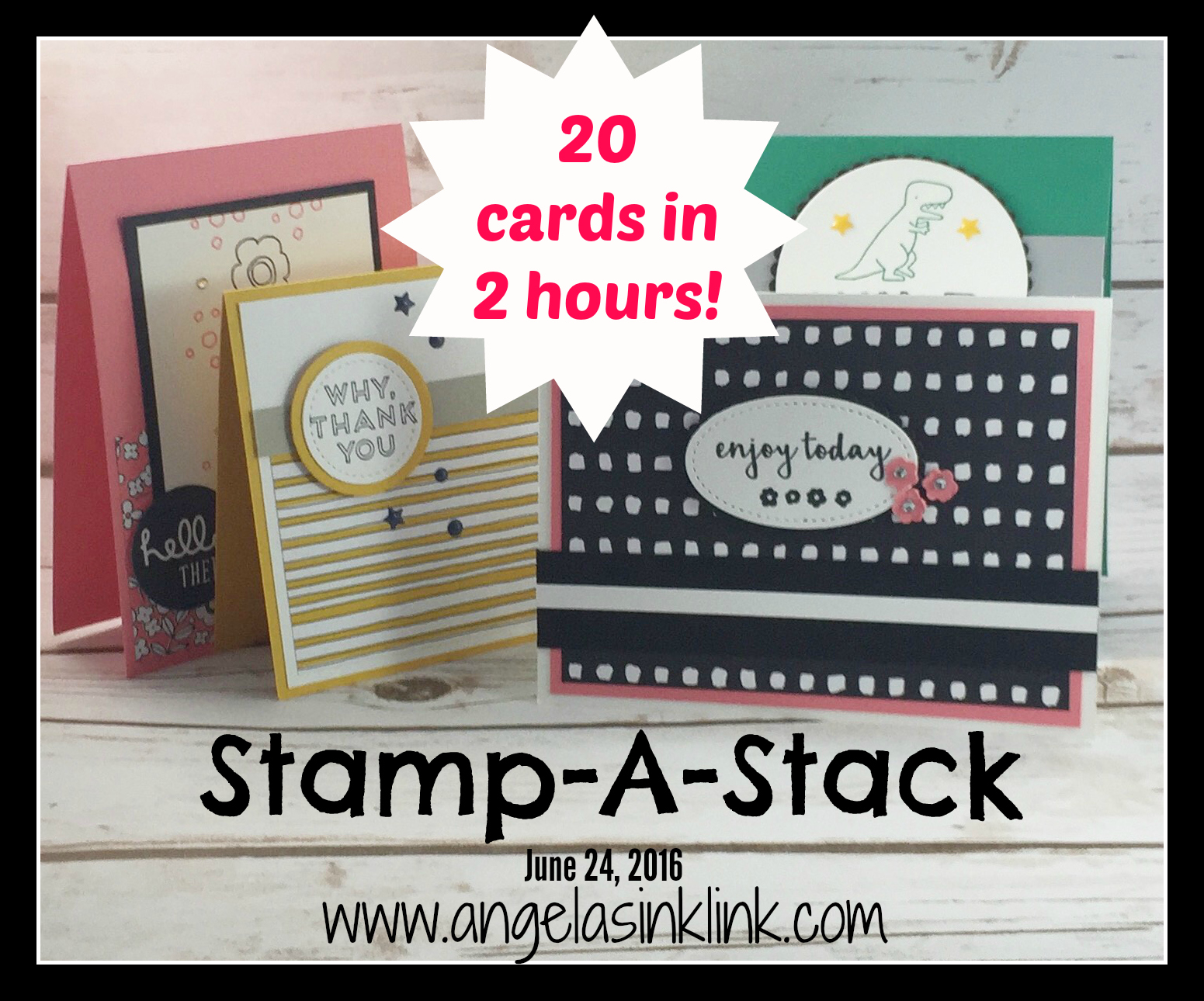 We are going to be using a brand new Stamp Set called "Pieces and Patterns" and the new matching paper- "Pick A Pattern"from the 2017-18 Annual Catalog! This stamp set features classic and fun all-occasion sentiments and the colors are bright and fun. Great for summer, kids or anytime of year!
This class will show you how to make cards in an "assembly line" so you can make a lot of cards at once to fill up your stash. We always need to have cards on hand- right? You can also grab a copy of the new catalog if you don't already have one.
In this class, you will leave with 20 cards and envelopes!
All of your supplies are included except for adhesive. The first 5 people to sign up get $5 off. RSVP by Friday, June 16th!
I provide coffee and tea. You are welcome to bring your breakfast/lunch- we don't mind. There are a few eating spots nearby (Wendys, Cracker Barrel, Dunkin Donuts, Subway)
**********************************************
Refunds are not issued, nor will credits be carried over, for missed classes as all the supplies have been ordered, cut and prepped for you.
In the event that you are not able to make it to the class you registered for, your card kits will be held for you for either pick up or I can invoice you for the shipping amount. You will receive an email with the photos of the finished projects and you will be able to create your cards using the stamps and inks you already have. Thanks for your understanding!