Stamford Fencing Camp (Session 2)

Monday, July 22, 2013 at 9:00 AM

-

Friday, July 26, 2013 at 12:00 PM
Event Details
//
This camp is limited to the first 

15

 people

 who register in order to maintain an intimate learning environment.
Questions?
Email: stamfordfencingacademy@gmail.com
or call 646-535-7203
Stamford Fencing Academy's Training camp is a day camp open to beginner and intermediate level fencers.  Led by veteran fencers and coaches, Ben Bratton and Jean Goto, this camp will be the only of it's kind in the Stamford and Greenwich area. Classes feature a unique blend of discipline and fun- students will come away with a strong foundation all while having a great time learning a new and unique sport.  In addition, each week will feature guest coaches; special, nutritious snacks and refreshments; and finally a mini tournament!  
Fencing is an excellent sport for kids to learn- it provides a unique blend of physical and mental stimulation while also promoting discipline and focus!  Often referred to as "physical chess", the sport goes back to the middle ages and is very quickly growing in popularity today.  Ben Bratton and Jean Goto are experienced, energetic and patient instructors who are determined to pass along this ancient sport in a fun, safe and exciting environment. Both fencing since the age of 10, they know what it feels like to learn the sport young.  Ben Bratton is a world class fencer- most recently becoming the first African-American and the youngest American ever to win a team gold medal at a World Fencing Championship. Jean Goto has now been teaching fencing for over 10 years and has been perfecting her class technique throughout the Greenwich area since 2008.  
During the camp students will work on footwork, blade-work, and technique on a daily basis; they will also take part in fencing drills, cross-training activities and learn about the history of the sport.  Nutritious snack and refreshments will be provided mid-morning. All equipment is provided.
Details:
Sessions run for one week, Monday to Friday from (9am-12pm)
Open to children ages 10 and up
All equipment provided
Camps are held in an indoor facility in Stamford 
Click below to register for any of our Summer Sessions:
Sign up for one week or all three! 
Meet the Coaches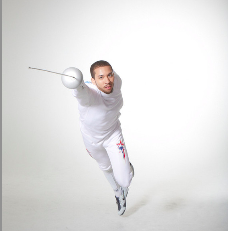 Ben Bratton
Ben is currently one of the most successful epee fencers in the United States.  Originally from Queens, New York, Ben graduated from the Dwight School in New York City and St. John's University. He is a thee-time fencing All-American and three time national champion.  He was the winner of the gold medal at the 2012 World Fencing Championships - the first in the history of United States fencing.  Ben has extenstive coaching experince with the Peter Westbrook Foundation and has collaborated with fencing programs at: the Bi-Cultural Day School, the Dwight School, the Children's Store Front, Mott Hall Day School, the Academy of St. Josephs, Horace Mann High School, Riverdale Country Day School, and Marymount School of New York.
Gold Medal, 2012 World Fencing Championships; Kiev, Ukraine

Gold Medal, 2012 Pan-American Championships; Reno, Nevada

Silver Medal, 2010 World Fencing Championships; Paris, France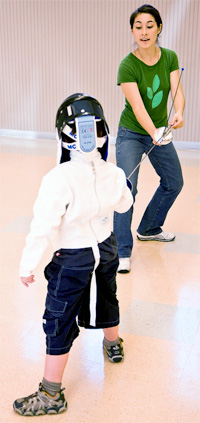 Jean Goto
Jean Goto, a native New Yorker, started fencing when she was ten years old. Since then she has trained with world class level coaches Aladar Kogler and Kornel Udvarhelyi. She attended fencing camps in Budapest and Sombathe, Hungary as well as in Monticello, NY. Jean boasts an impressive teaching resume having taught at Gate Hill Day Camp, the Dwight School, Leadership High School and privately throughout New York City, Greenwich, CT and the Cayman Islands.  Jean is also the founder of the Greenwich Fencing Academy.  
8 x National Medalist

NCAA Fencing All-American

Winner of the Temple Fencing Open
Questions?
Email: stamfordfencingacademy@gmail.com
or call 646-535-7203
***All tickets sales are transferable***
When & Where
201 Summer Street
Stamford, CT 06902


Monday, July 22, 2013 at 9:00 AM

-

Friday, July 26, 2013 at 12:00 PM
Add to my calendar